"I will never run out of subjects to paint and I want to try to paint as much as I can as long as I live. I really enjoy the steady pace and deciding what to paint on any given day. I'm lucky and blessed to get to do what I love and have always loved… My plan is to keep painting and keep learning."
                                                                                                                                                            -Tina Palmer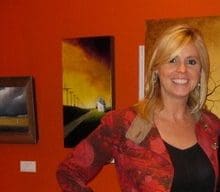 Tina Palmer's paintings are dramatic, vibrant and illuminated; all evoke a sense of calm. With each painting, Tina transports the viewer to a new place. Her ever expanding body of work now includes rainy days, calming solitary boats & color drenched barns in the countryside.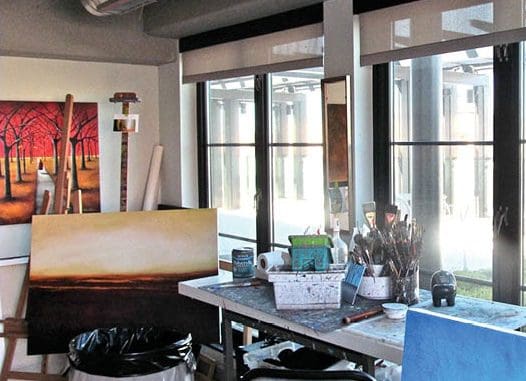 With a crisp, graphic sensibility, Palmer depicts scenes from her past like landscapes near her childhood home. She also draws inspiration from old houses, barns & the beach to rainy days and freshly fallen snow in the woods. While discussing painting a barn, she says, "I can visualize it deconstructed and sometimes in another color for composing a great painting."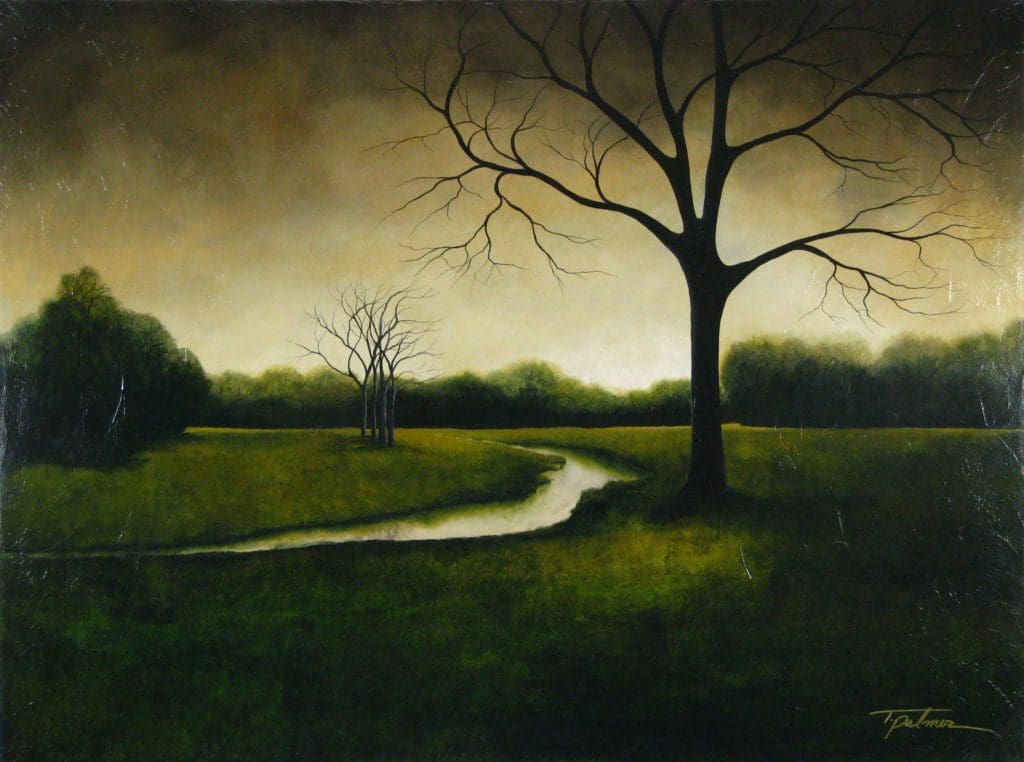 Always conscious of her audience, Palmer takes into account not only her tastes and personal memories, but also what will draw in her viewers and keep their interest and attention. She uses a glazing and acrylic layering technique that creates a texture distinctive to her work. It adds dimensionality and heightens the drama of her compositions. Visit the gallery for a closer look.