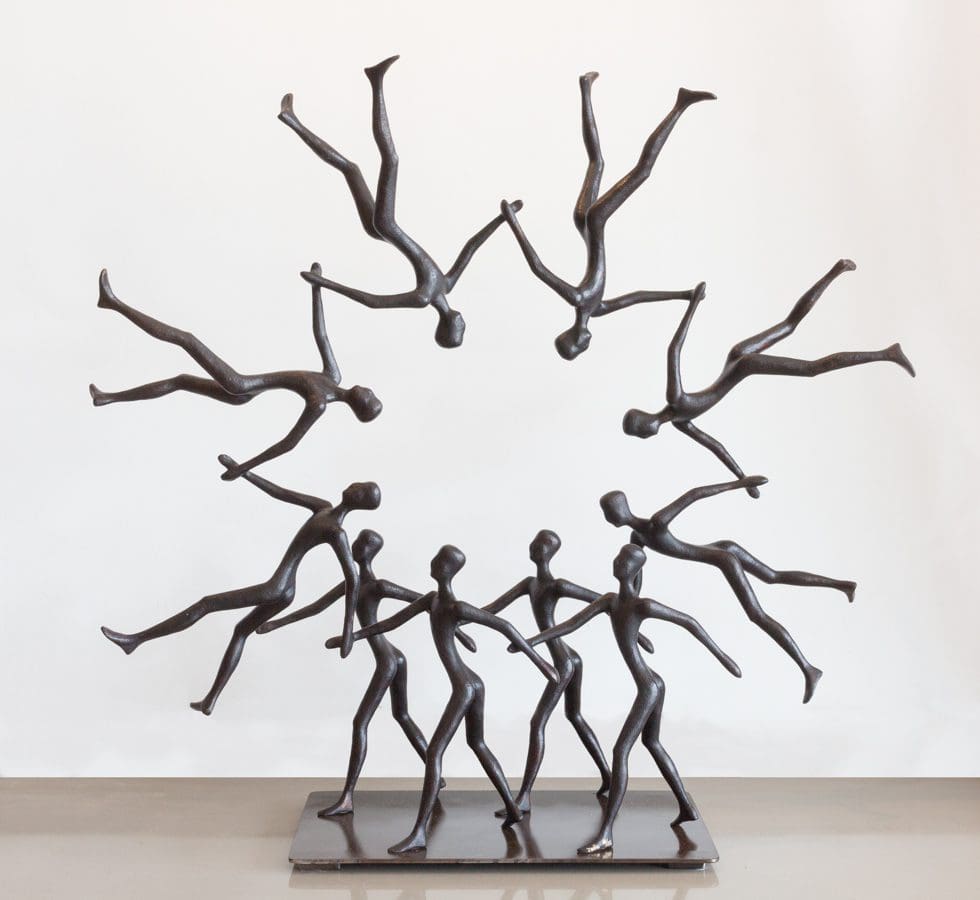 "The mental and physical satisfaction following the achievement of elegant design is a major motivation, but the relentless drive to create different expressions of the human spiritual quest for the divine invokes even greater satisfaction."
Israeli artist Tolla creates sleek and striking works in bronze that exhibit the connection between humanity and that which is divine. Her piece "Circle of Life" embodies this concept, along with the idea that humans are fragments of a larger consciousness. In Tolla's work, the artist presents the human transcending their physical form to become more united to and aware of the soul.
Capture the true essence of Tolla's works by viewing them in person at the gallery nearest you. Or, call the gallery to set up an appointment.