Two different viewpoints on a traditional living room from our expert consultants that will inspire the way you look at art and the world around you.
From the valance detail above the drapes to the patterns on the chair, this room has a subtle elegance. Soft touches of green and beige weave harmoniously through this traditional living space. What better than a cozy chair, a good book, the glow of a fire and the perfect piece of artwork to transform you and your room.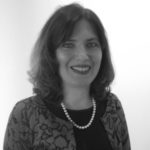 I chose "Bees and Flowers" by Jodi Maas.  The piece has a light ethereal background that works beautifully with the soft, elegant color palette of the room. I love how the gentle bursts of color add a touch of whimsy and surprise to this cozy space.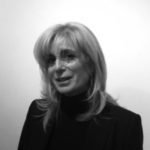 I chose "Through Morning Fog" by Marshall Noice. This brings life and color to the space. This landscape painting is traditional in subject but the technique is fresh and contemporary. "Through Morning Fog" enhances the room with the right touch of color but doesn't distract from the sophistication.