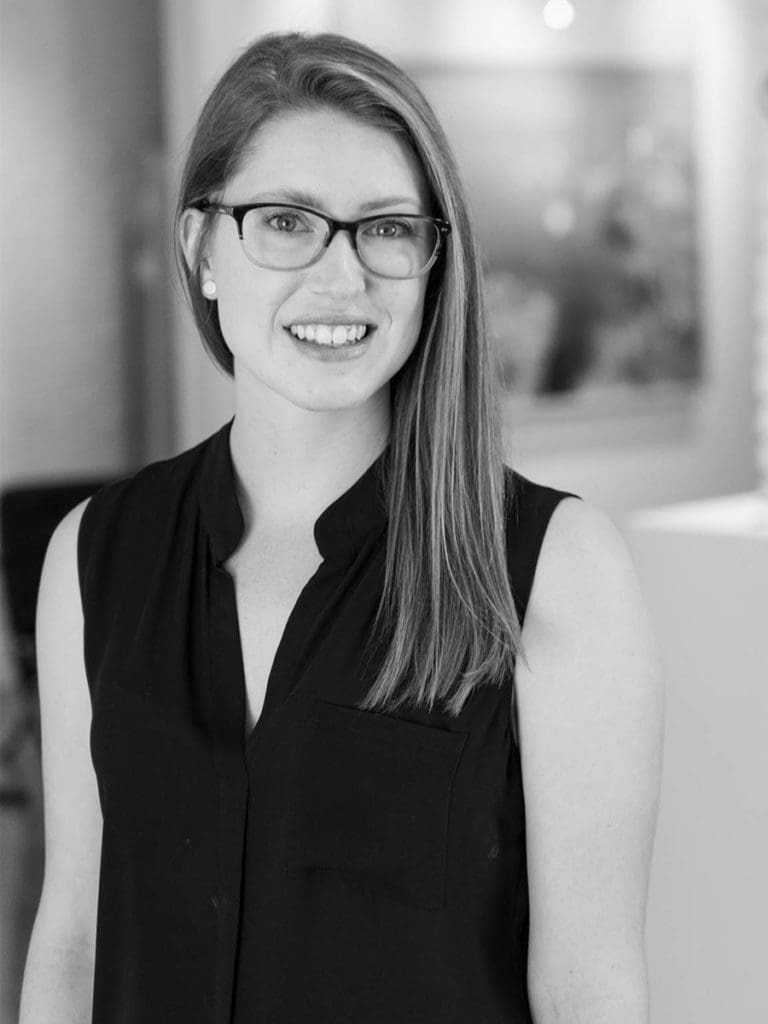 This trendy lounge area was begging for a stand out work of art that would be sure to prompt conversation. We asked Laura, one of our consultants at the Chevy Chase gallery, what she would place here. She chose three very different pieces that each add a playful touch to this otherwise neutral room.
What would you choose for this space?

Ford, Highland Cow No. 4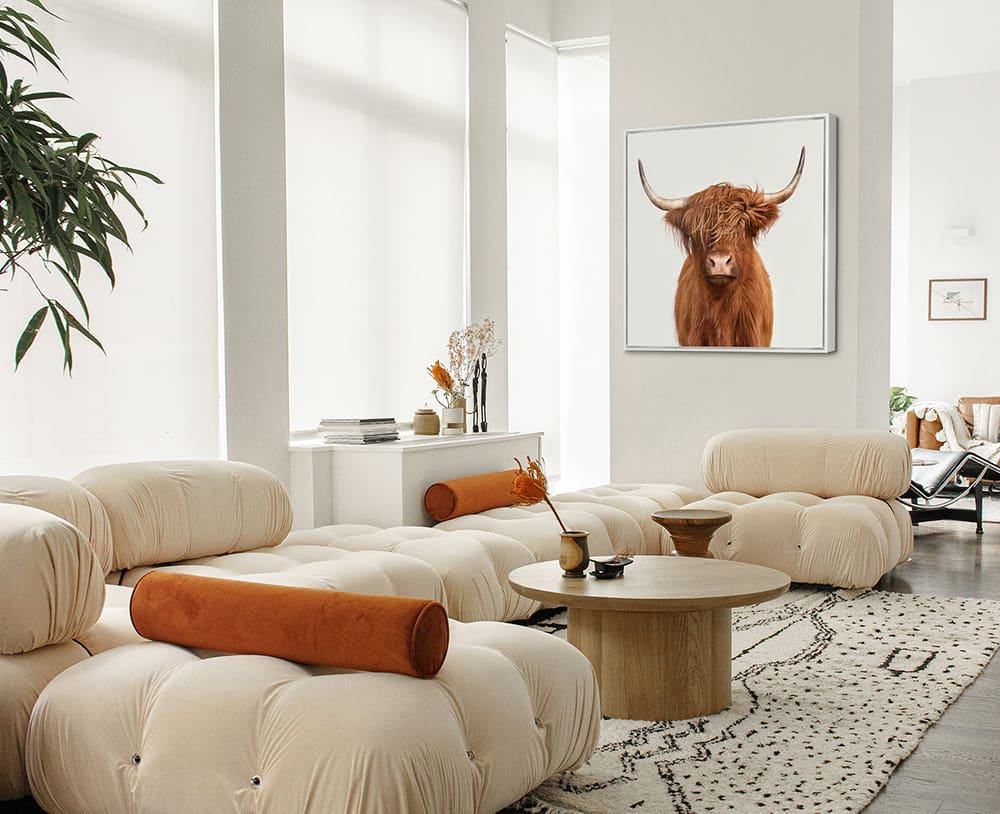 Meet Symphony, Randal Ford's Highland Cow No. 4.  I love how Symphony's coloring complements the very intentional accent in this modern and monochromatic space, and her windswept locks add another layer of texture.
Randal Ford: View More Work | Inside the Studio | On the Wall
Gersten, Lady of the Lake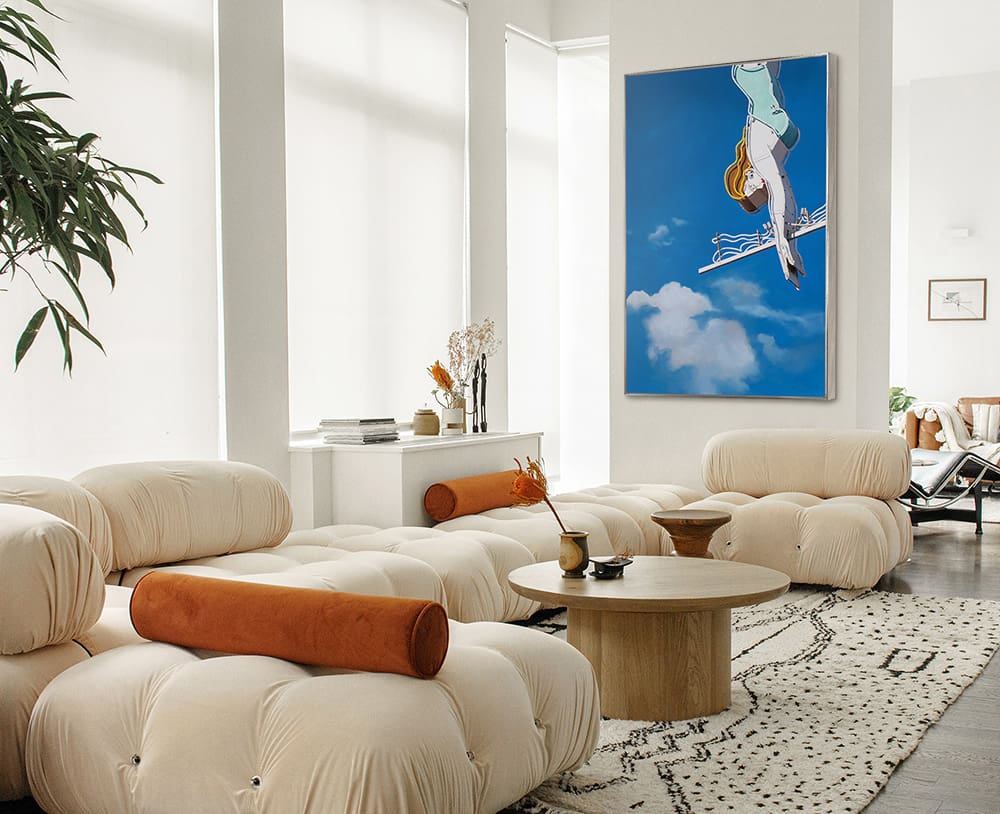 Geoffrey Gersten's Lady of the Lake plays off of the large scale windows in the space, bringing some of the outdoors in and adding a bit of whimsy. I love how the scale of this piece takes advantage of the space provided. The figure makes the work feel even larger as your eye travels up and down the canvas following her diving motion.
Geoffrey Gersten: View More Work | Inside the Studio | On the Wall
Midkiff, Oasis Vision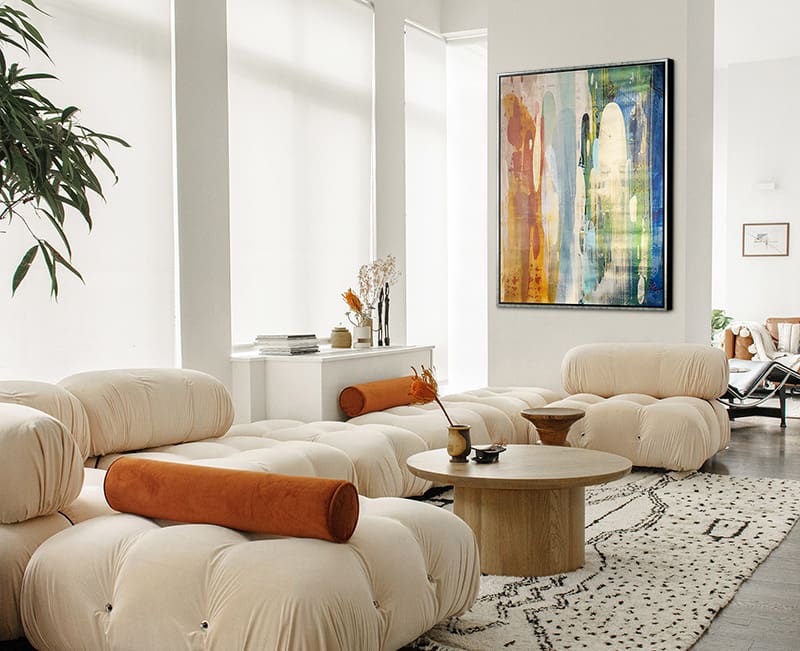 April Midkiff's Oasis Vision is a beautifully subtle introduction of a wider color palette for this space, harmonizing with the soft and comfortable feeling the room evokes.
April Midkiff: View More Work | Inside the Studio | On the Wall