As art lovers, we do a lot of thinking about what makes something beautiful or compelling to the eye. Today we are delighted to showcase two extraordinary museums, both of which are stunning to behold, but which rely on different sets of design principles to create an impactful experience for their visitors.


Nestled in the wooded hills outside of Philadelphia stands the former studio of Wharton Esherick (1887-1970), a pioneer of 20th-century design and craft. Best known for his woodworking, Esherick's prolific body of work includes paintings, engravings, sculpture, furniture, and architecture. He constructed the central portion of his hand-built studio in 1926 and continued to expand it over the next 40 years, calling it "an autobiography in three dimensions." Today, the studio is a registered National Historic Landmark for Architecture, and also houses the Wharton Esherick Museum.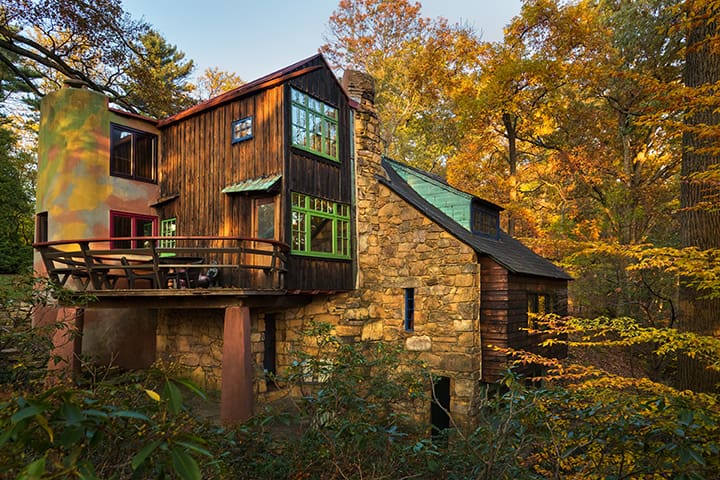 The Esherick museum is much more than a collection of objects: every surface from floor to ceiling is charged with the artist's presence. Personal objects and ephemera seem to burst from drawers and cabinets. Esherick's remarkable creativity was influenced by a variety of thinkers and movements, including architect Frank Lloyd Wright, philosopher Rudolph Steiner, the Arts and Crafts movement, and German Expressionism. A common thread running through Esherick's work is joyful exuberance, as evidenced by his personal motto: "If it isn't fun, then it isn't worth doing."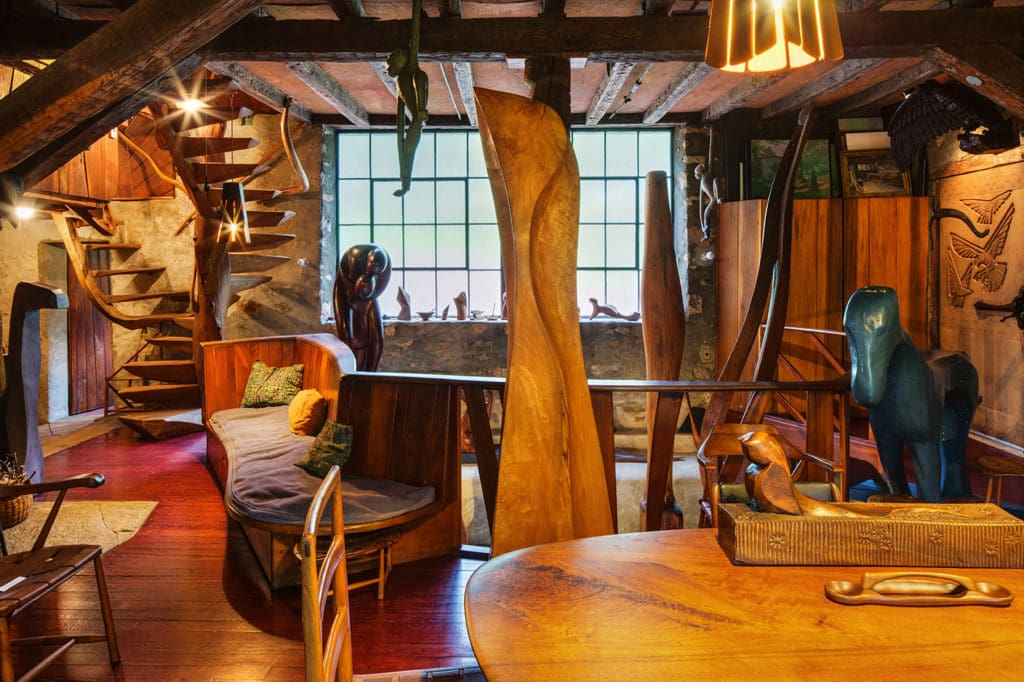 Part of the museum tour allows visitors to climb the narrow spiral staircase, which Esherick added to replace a set of straight stairs in 1930. A mastodon tusk discovered by a friend was added as a handrail in the late 1940s. Surprisingly, the staircase is not integral to the structure of the building, and was removed twice during the artist's lifetime so it could be put on exhibition.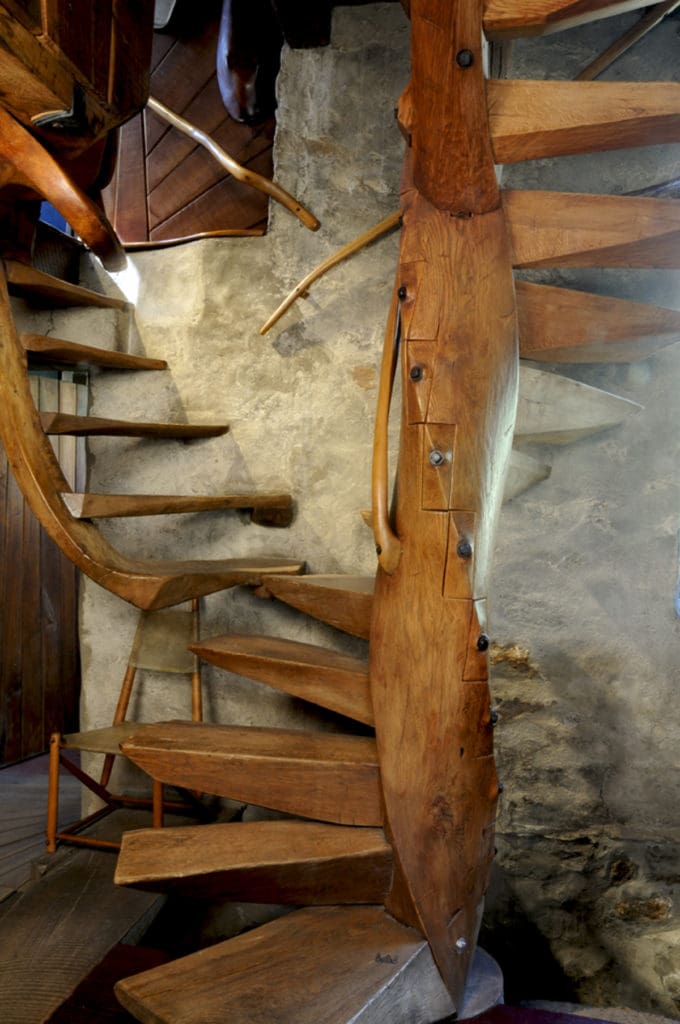 Flowing, organic shapes and forms are the hallmarks of the Esherick Museum, standing in stark contrast to our next museum destination.
The Museum of Islamic Art's holdings encompass objects from three continents over the past one-and-a-half millennia. Their mission is to be "recognised as the centre of knowledge, dialogue and inspiration that illuminates the art of Islamic civilisations." Renowned architect I. M. Pei has adorned the interior with patterns reminiscent of traditional Islamic geometry, yielding stunning results.
The museum's interior is clad in contrasting textures of wood, stone, and glass. Many objects are displayed under dramatic lighting in shining vitrines. A number of creative display methods can be found during a virtual stroll, such as the ones below for censers and column capitals.


The Museum of Islamic Art's virtual tour is exceptional—there are even opportunities to select 3D models of certain objects, allowing you to view them from all angles as if holding them in your hands.


The Wharton Esherick Museum and the Museum of Islamic Art exist in completely different spheres—humble versus grand, wood versus stone, organic forms versus precise geometry. But although different from each other, both museums are widely celebrated for their exceptional designs, which just goes to show that beauty can take many forms.
Browse more of our favorite virtual museum tours or take a virtual tour of our Baltimore gallery.