Two different viewpoints on a comfortable family room from our expert consultants that will inspire the way you look at art and the world around you.
Designing a room around your family's collection can be exciting. Create a focal point between two columns of memories collected over the years. The right piece of art not only ties the room together, but also reflects the spirit and personality of your family.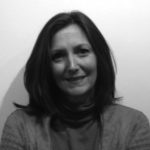 I chose Jean Duquoc's, "Fin de Jour en Remontant L'Aber" for this room.  Duquoc's perfect balance of warm and cool colors anchor this eclectic space. The setting sun over the water creates the feeling of warmth and peace. It is the perfect piece to unwind with at the end of a long day.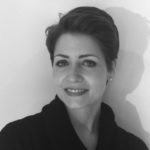 I chose "Birdwatch" by Anke for this relaxed and comfortable family room.  The piece has personality and charm which mirrors the feeling of the room.  The turquoise blues in the piece are pleasing to the eye. The expression on the dog's face just warms your heart. "Birdwatch" also has a crispness and simplicity to it that focuses the space.