With countless framing options for a single piece, it may be tough to narrow down the options. Sleek and minimal, or more ornate? Make a statement or keep it subtle? If you're going for a modern look, you might choose a simple floater frame. If you want to add more personality to your space, a funky hand finished frame might just do the trick.
Whichever design you choose can be a wonderful reflection of your personality and style in your home.
One of our experienced consultants, Betsy, presents two landscapes from Hunt Slonem's Bayou series that are framed in different ways. The first piece is Bayou Louisiana (La Fouche), which has an ornate vintage frame, sourced by the artist himself. This frame adds character and grandeur to this jewel.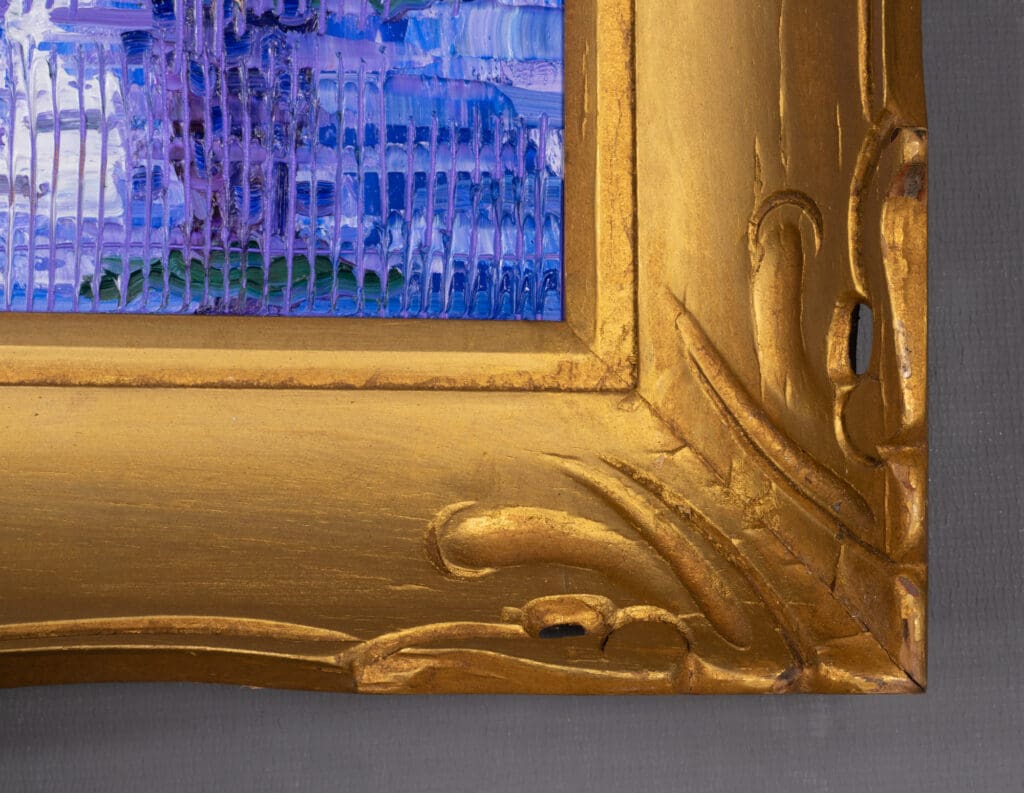 The second landscape, Bayou La Fouche Assumption Parrish, is a larger painting framed with a simple silver float frame. The frame complements the painting, quietly allowing the piece to make the statement.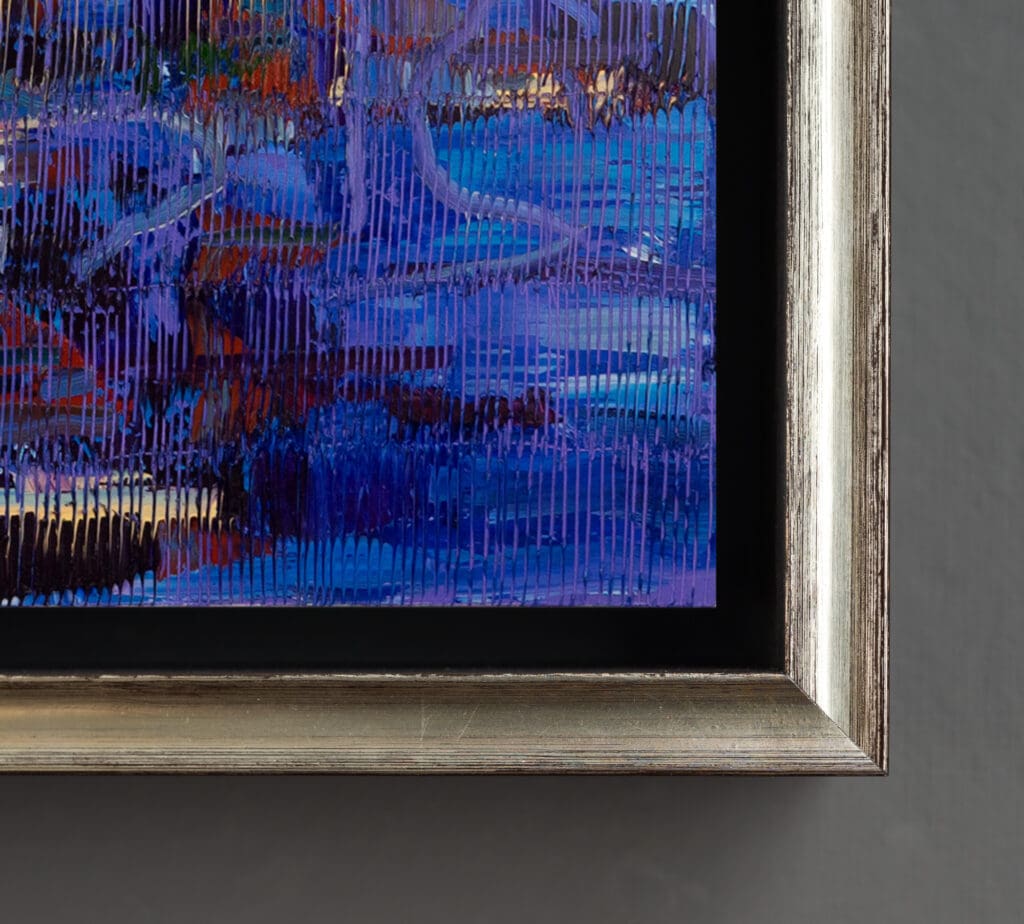 Betsy selects two more frames fitting for these landscapes to demonstrate the "possibilities" when selecting the perfect frame for your paining. She picks a hand carved driftwood frame with silver detailing for Fouche Assumption Parrish and a simple silver cap frame with black antiquing for Bayou Louisiana (La Fouche). 
We are happy to play and try out any and every frame that speaks to you! Contact your nearest gallery to schedule your framing appointment.
Explore more work by Hunt Slonem.