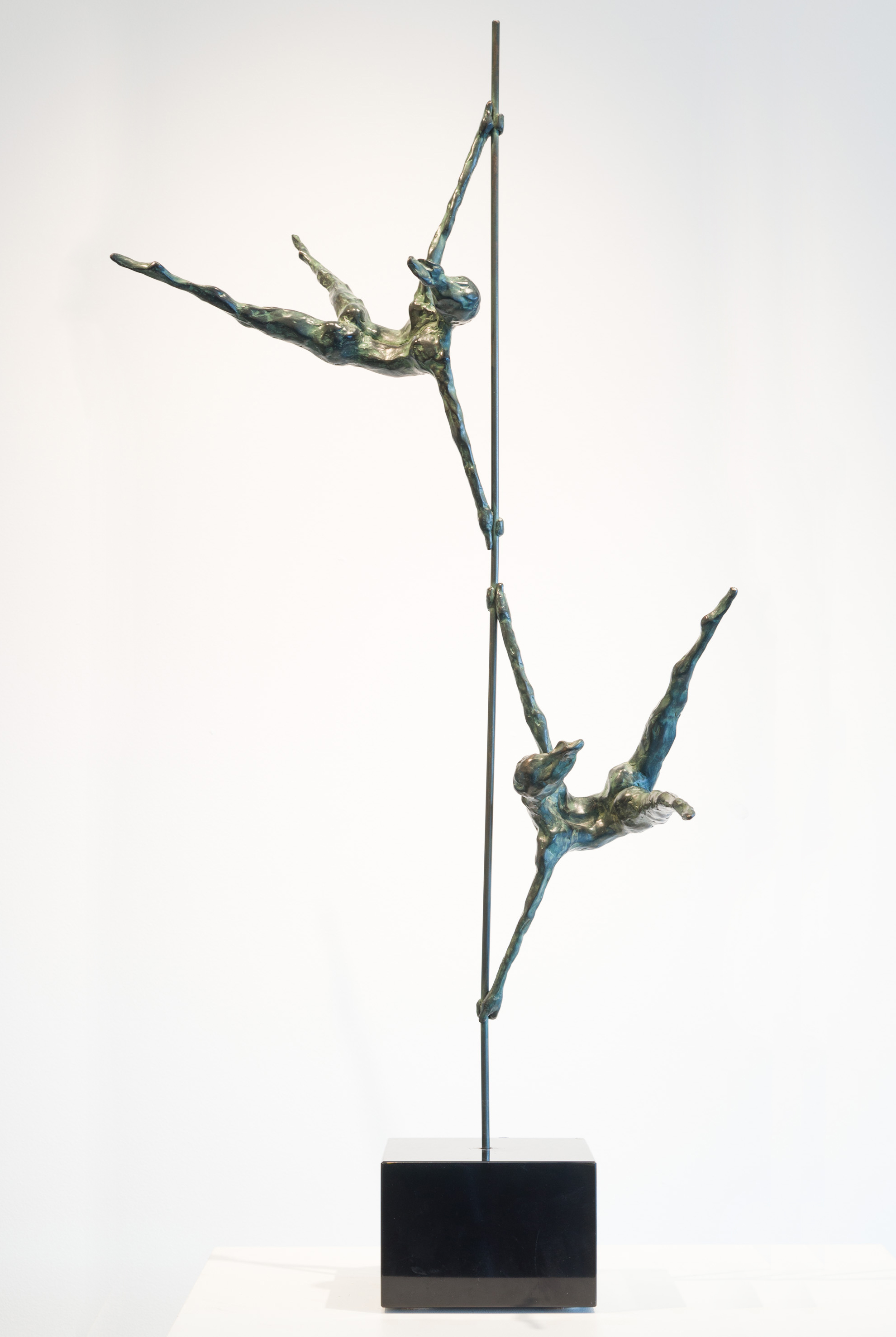 Extending the Bounds of the Medium
Don Wilks' dynamic, emotive sculpture "Balance" emits joyous movement and excitement. The masterful piece defies the density and rigidity of its bronze materiality: the happy, undulating lines and composition create a rapid and harmonious rhythm. Thanks to the artist's skilled hand and technique, the lively figures seem to paradoxically float from the sculpture's base.
Discover the many interpretations of sculptural mediums.