We love a layered, dimensional space! And even the most intricate of wallpapers can be a backdrop for the right work of art. Here are a few tips for finding artwork that works well with your walls, along with some inspiration images from our design partners.
Tip #1: Play With Scale
If you're working with a detailed, small-scale wallpaper pattern, a minimalist piece can be the perfect complement. Go bold and geometric or soft and subtle.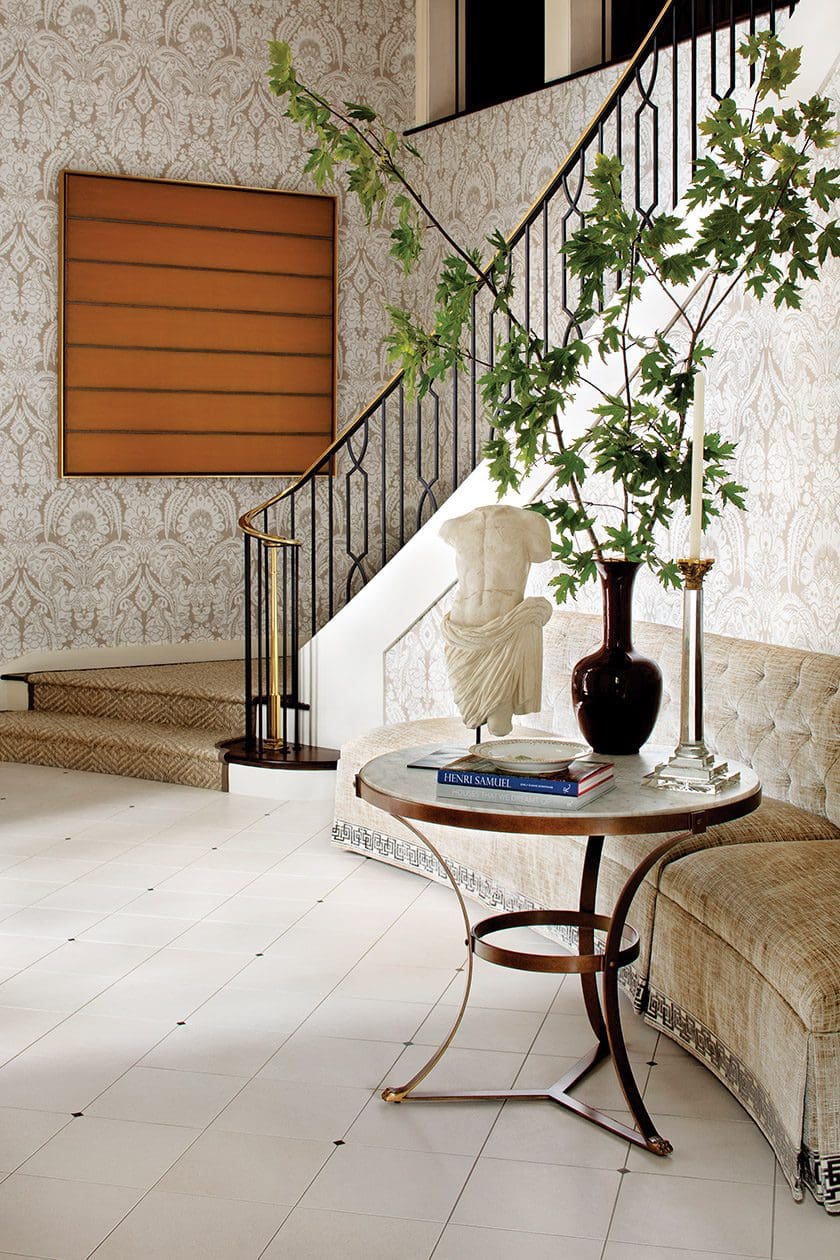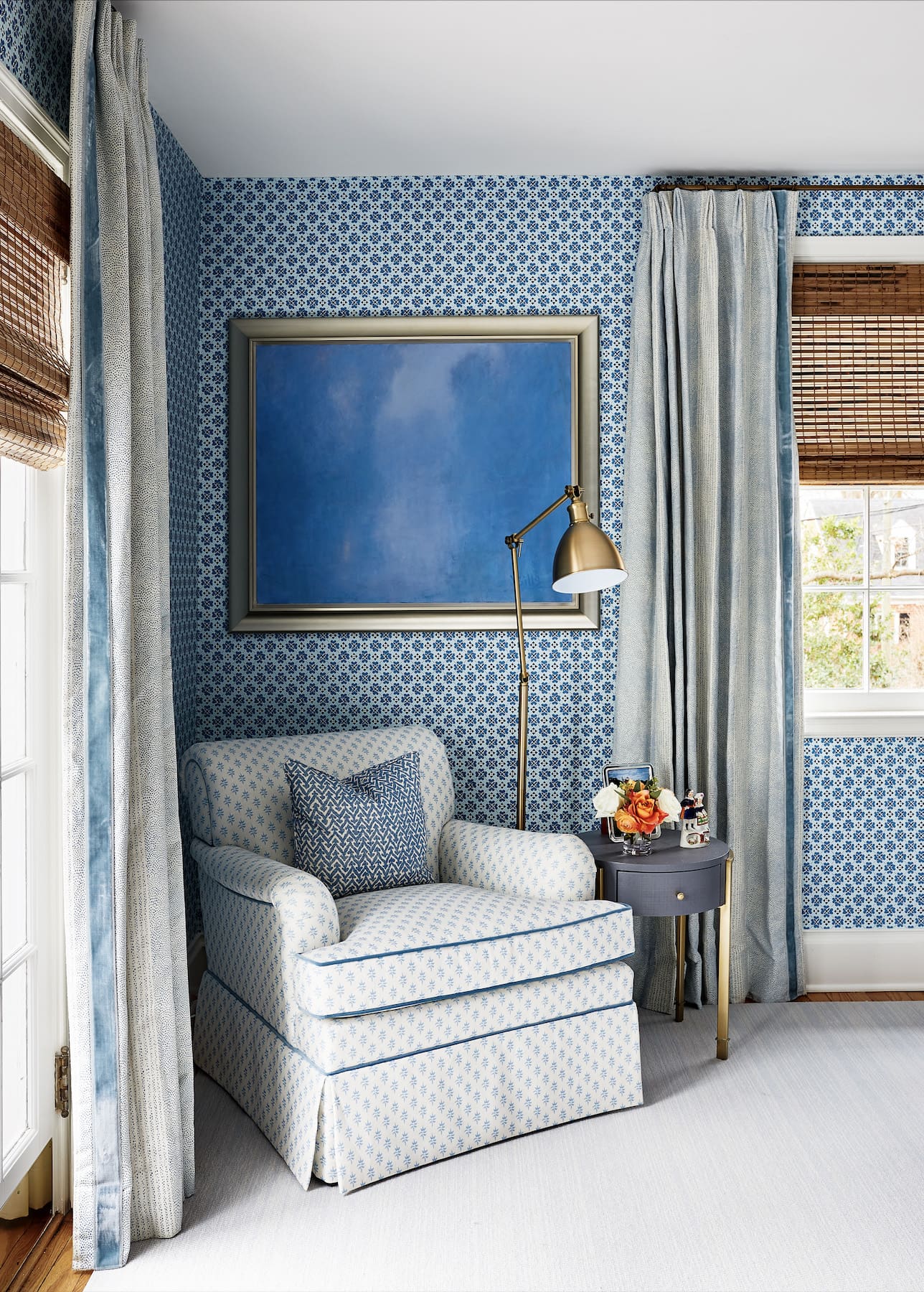 Tip #2: Consider Your Color Palette
It may seem obvious, but searching for a piece that includes some common colors with your wallpaper can be a great place to start if you're feeling overwhelmed. If you need anymore convincing, just take a look at those rich blues and greens below.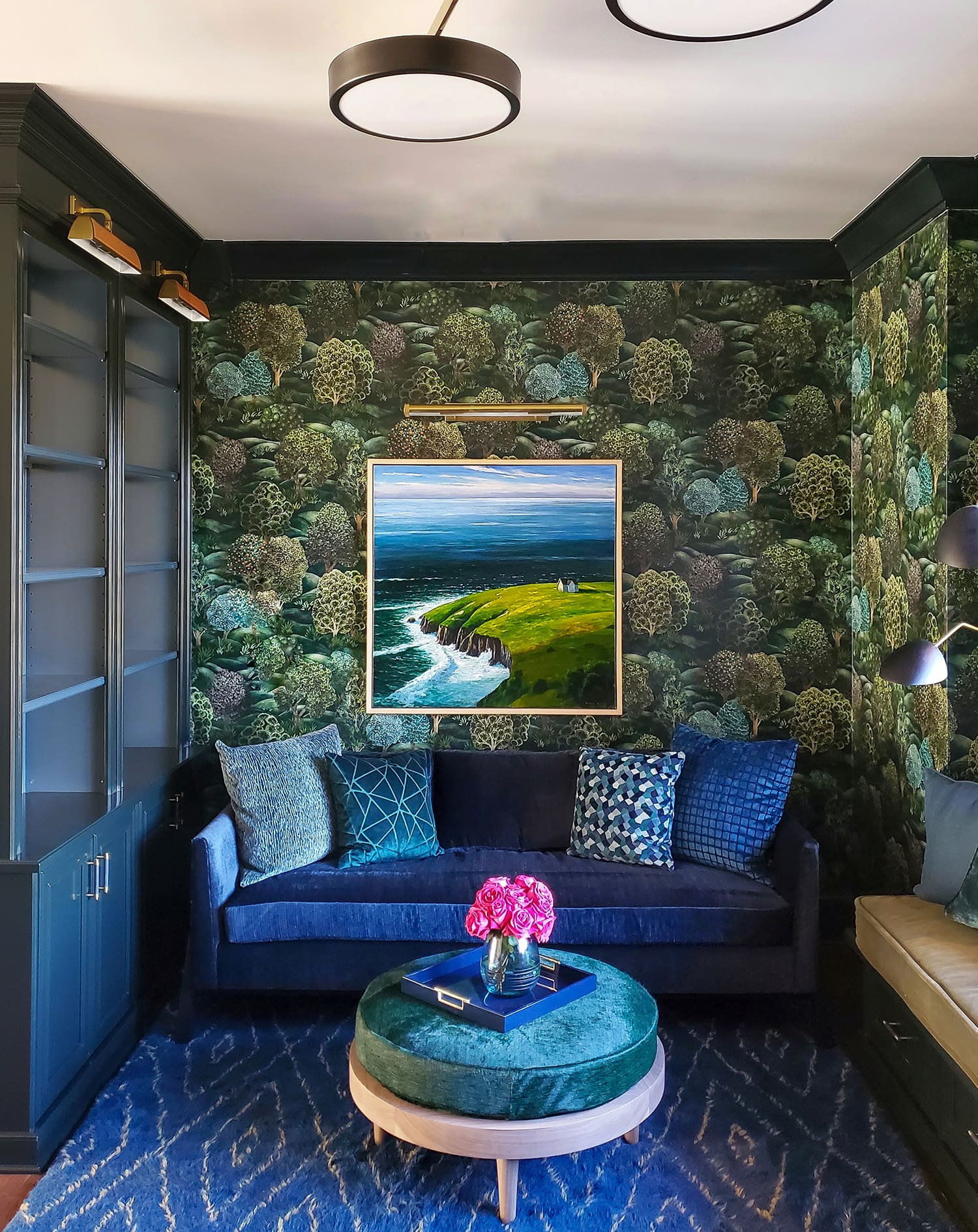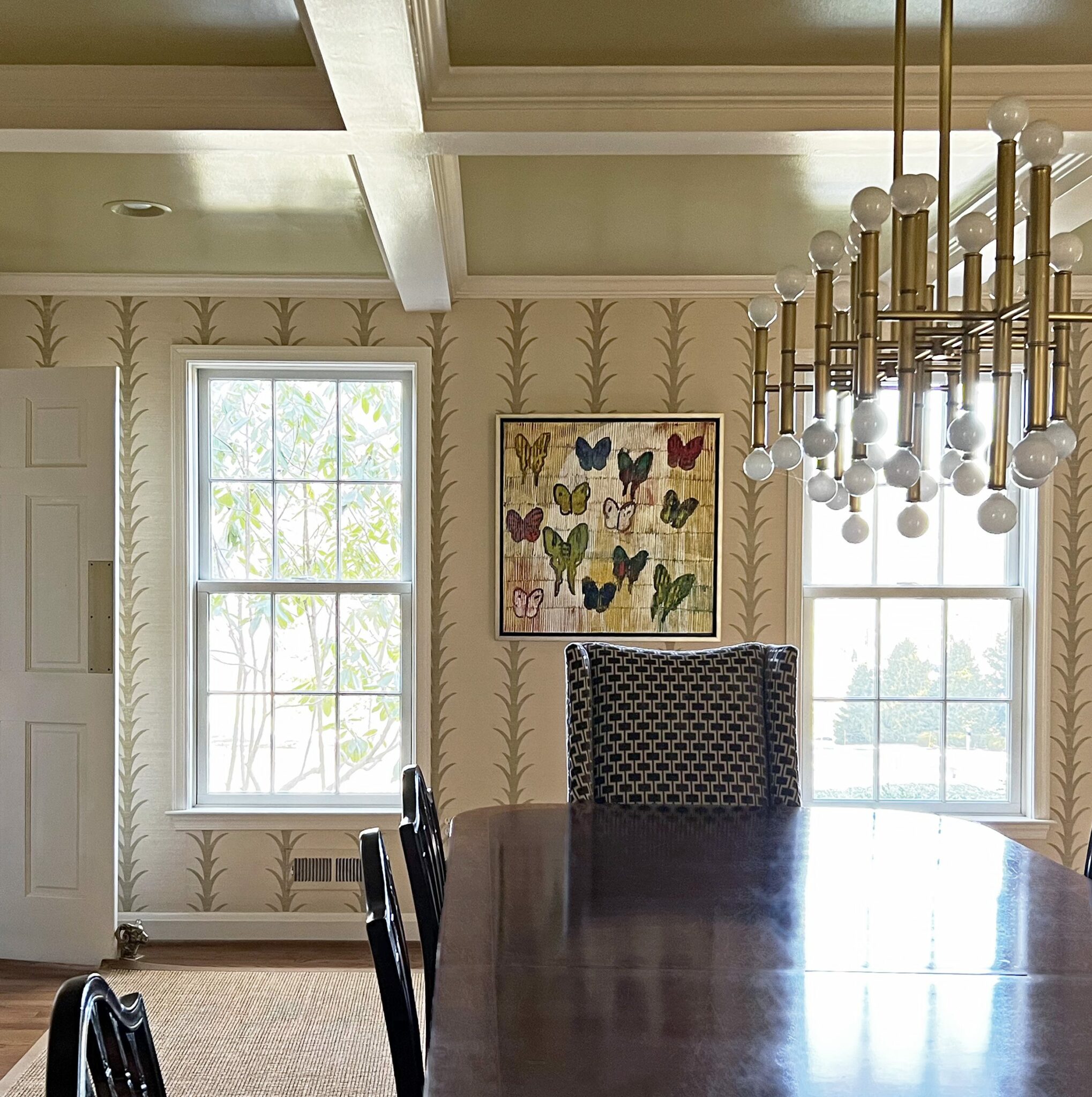 Tip #3: Embrace White Space
Artwork that's framed with a mat or float mounted—like a photograph or painting on paper—can be a great choice. The white space creates a little bit of breathing room between your piece and your patterned walls.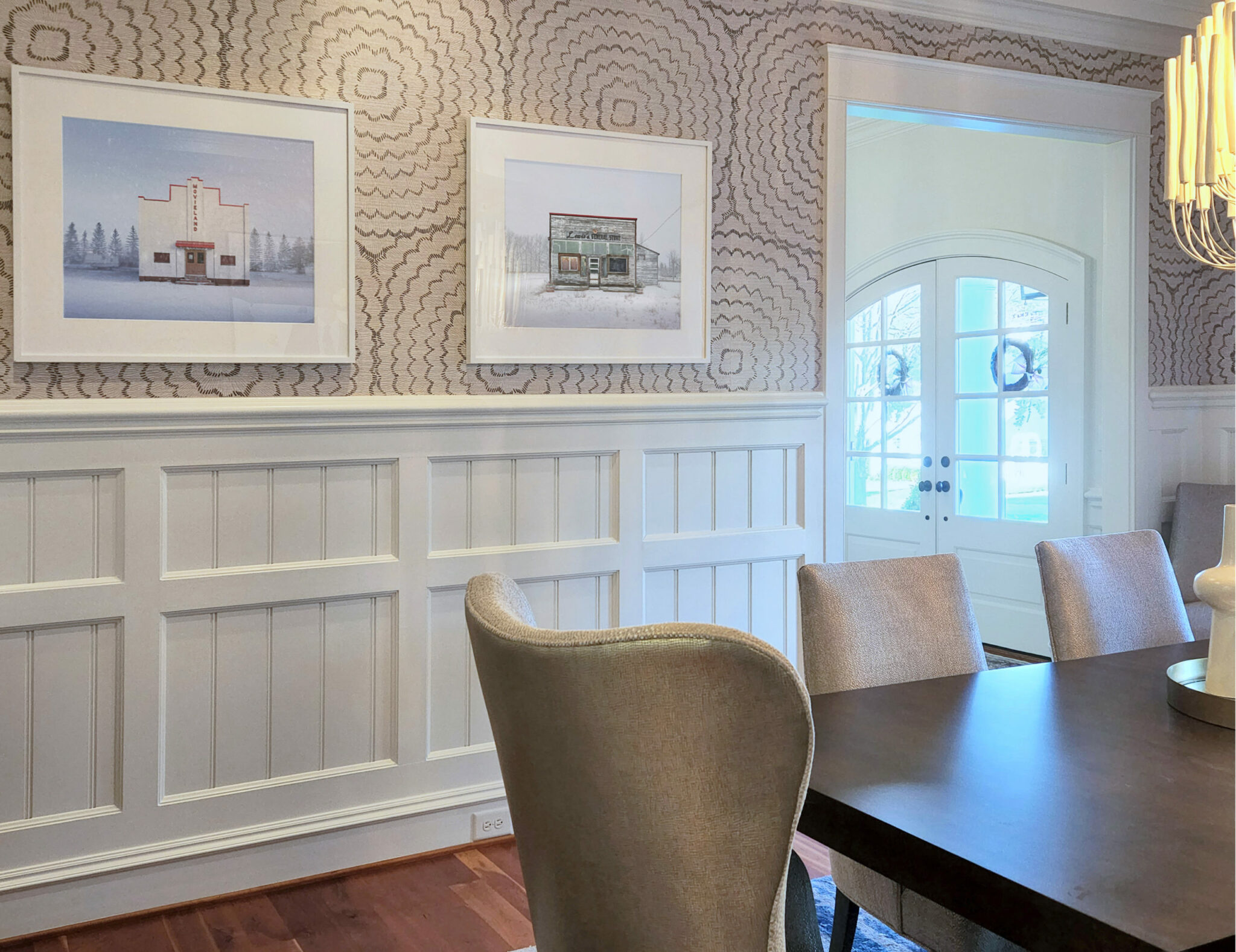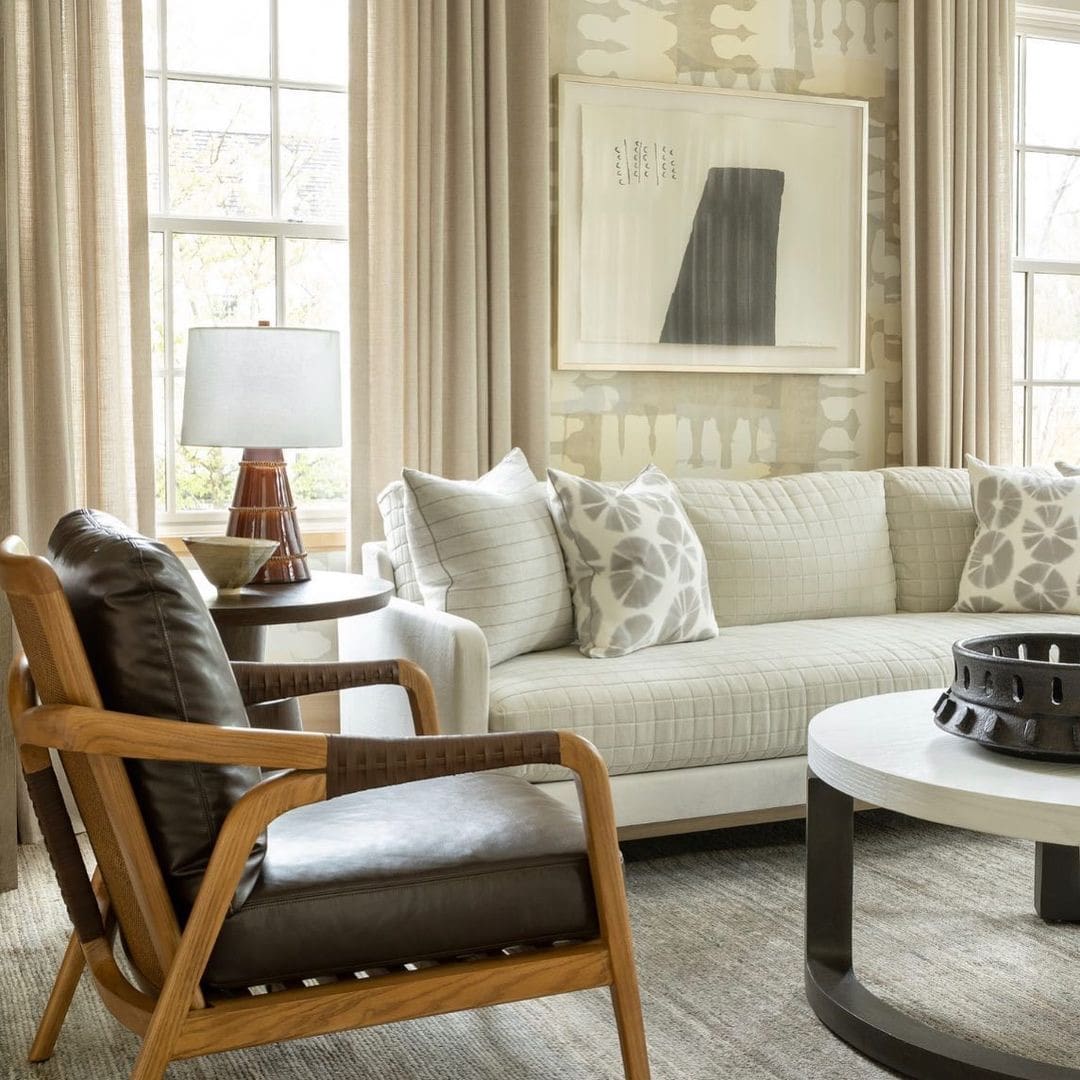 For more interior inspiration, check out our Final Installation and Art + Design blogs.
Our art consultants are here to help! Contact the gallery for a complimentary consultation.