Photographer Xan Padron enjoys being a silent observer behind his lens, interested in capturing candid moments of humanity. Originally from Spain, he now resides in New York, and is fascinated by the everyday life and movement that happens in the city. In his Time Lapse series, Padron creates portraits of neighborhoods throughout the world by montaging photographs of passersby. Learn more about Padron and his Time Lapse series in our interview below.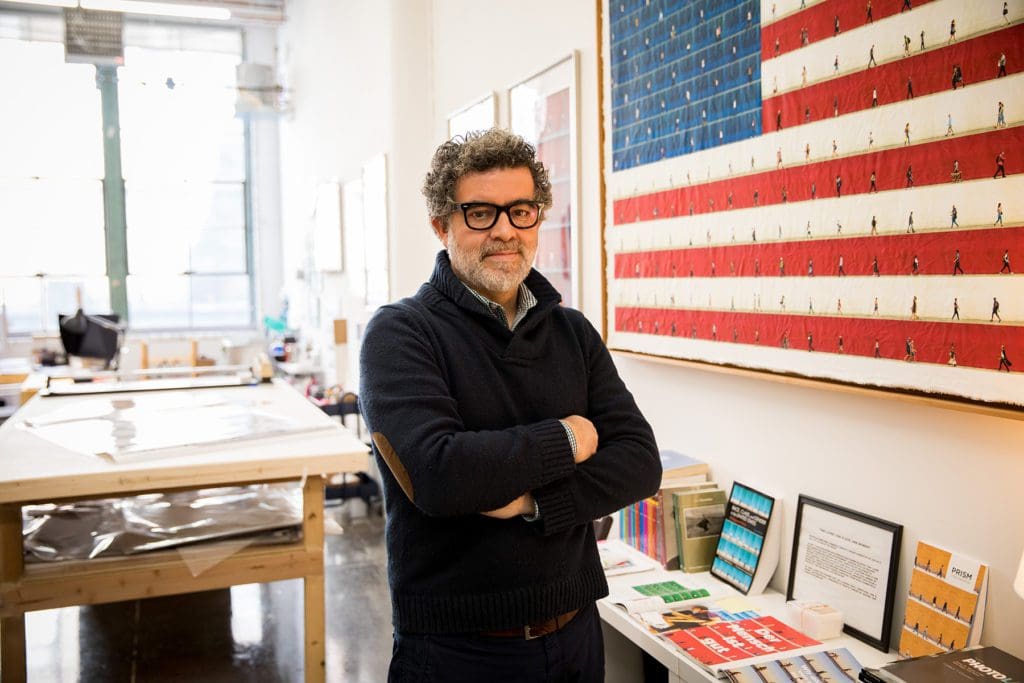 "The final composition is not as much about the images I take, as about the life that emanates from that moment of pause."
Tell us about your background. When did you start taking photographs?
XP: I'm from Galicia, in the northwest corner of Spain, and my first memories of taking photographs are from when I was probably seven or eight years old, and my father, an old school journalist, was teaching me how to use his old Voigtländer camera. Later, on my thirteenth or fourteenth birthday, my godfather, who was a photojournalist, gave me a full darkroom set as a birthday present. So I would say that photography chose me more than I chose it.
I remember the fascination of being able to go through the whole photographic process: the planning, the shooting, and I was especially struck by the amount of room available for experimentation in the developing process.
And apart from photography, before I moved to New York, I toured the world as a professional musician (electric bass) for over a decade. I've been traveling all my life, with both my bass and my camera, and at some point I dropped the bass… And I actually think my photography has a lot to do with being a bass player: always there, always invisible, always watching…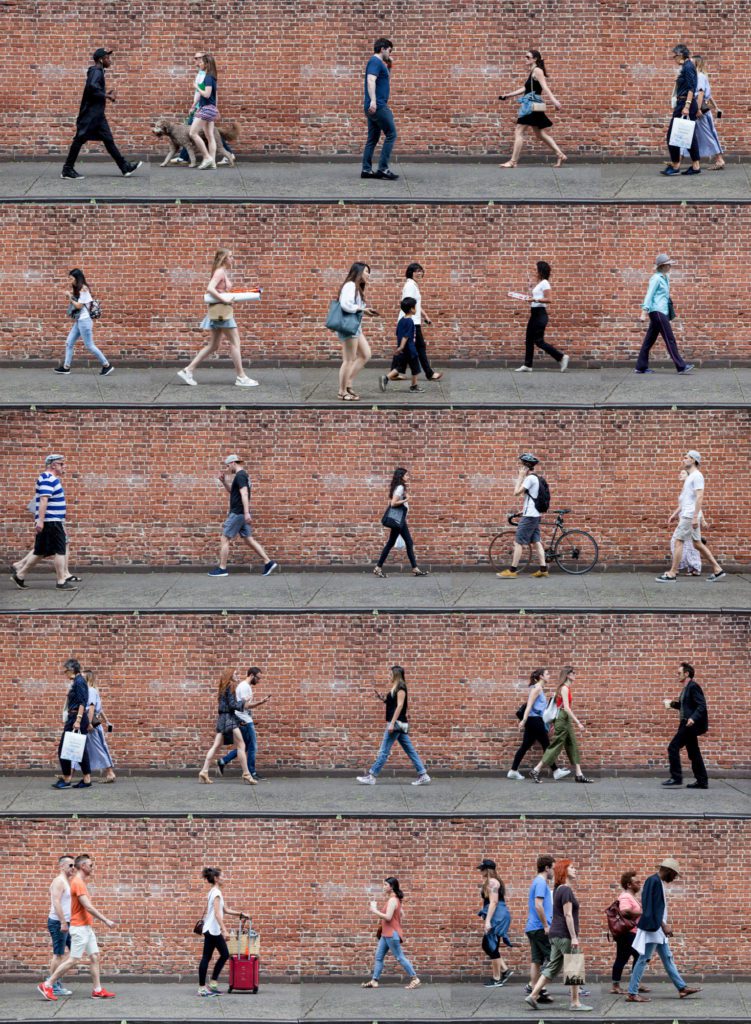 Can you take us through your creative process?
XP: I'm inspired by all those small and invisible things that happen around us, the ones we take for granted so we stop seeing them… like people walking, the energy of cities and small villages, the kind of life that emerges from just being.
For my Time Lapse series, when I get to a city, I walk around until I find a backdrop that speaks to me. The reasons to choose the background can be different—sometimes it's for aesthetical reasons. Other times it's because I think it is representative of the place I am at the moment or just because I like the vibe of it. Then, for a period of time, I just photograph the people who happen to walk by. My photographic practice becomes observation since I don't interact with the subjects of the images. The final composition is not as much about the images I take, as about the life that emanates from that moment of pause. In other words, I think what I am trying to say is something as simple as "this is what happened while I was there."
Sometimes it takes me weeks to find the right place, and other times I see it right away. But even when that happens, the light that day might not be right, or there are simply not people walking through that place on, for example, a Sunday.
After I've spent a few hours taking dozens of pictures, I let it sit for a while. Later, when I look at those pictures on my computer and I start laying down the Time Lapse process, I begin seeing things I didn't see when I was taking the pictures. It's like many different ways of seeing come together in one long process. It usually takes me months to put the whole thing together—it's like trying to make sense of a specific place.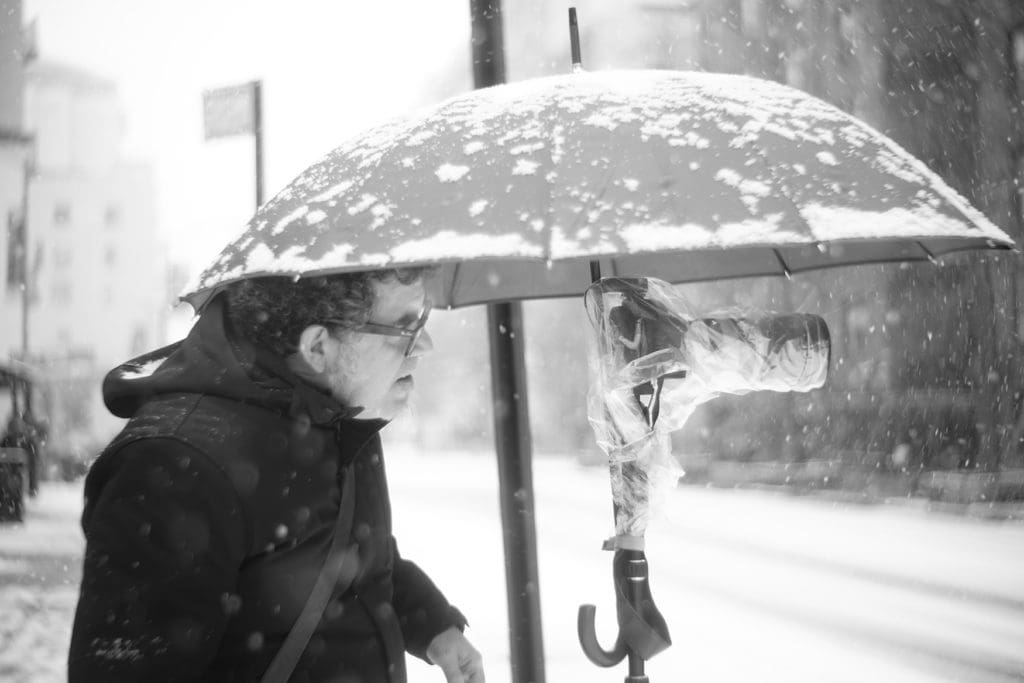 How do you describe your work?
XP: My artwork is somehow the combination of all my passions: traveling, walking through the streets, seeing the life that emanates from people, movement, time, rediscovering places and cities all over the world.
I like to think about my work as sociological portraits of neighborhoods. It is amazing how much life happens in a single spot in any place. I try to portray these cities exclusively through their regular random people, so the viewer can notice the particularities of the places we live in. The way we walk, how we dress, the sense of purpose, how we fit in the places we inhabit.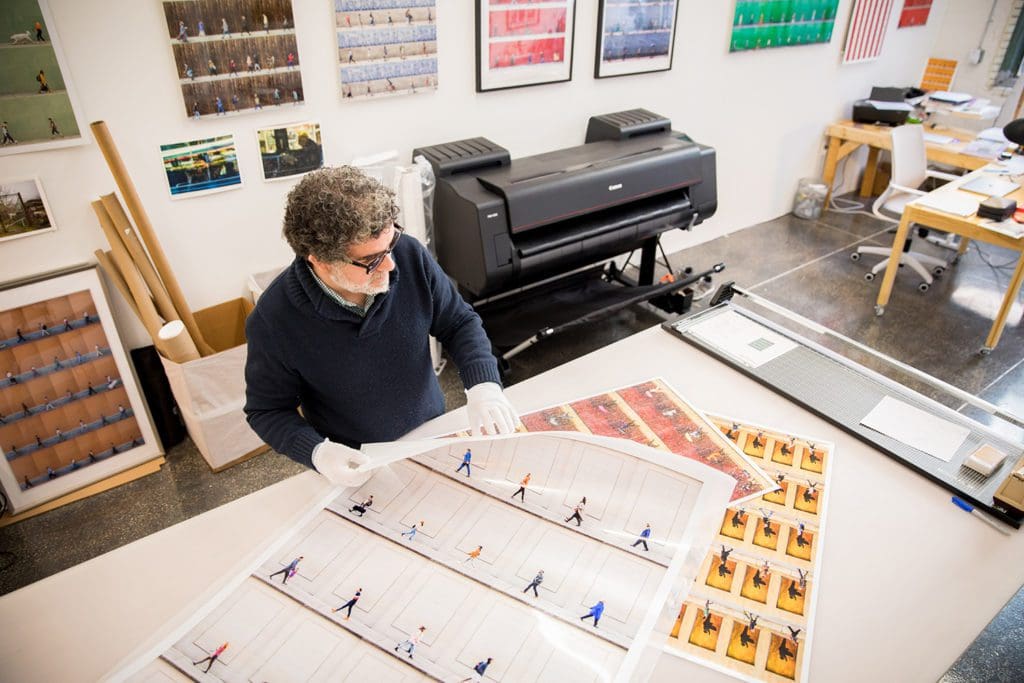 How did your Time Lapse series begin? What was the inspiration behind the work?
XP: My interest has always been in trying to capture the soul of a place through the people that happen to be there, silently and respectfully. For my Time Lapse series I don't interact with the subjects in my images; I just pause and observe.
I think the concept started to take place while I was doing Motion City, one of my first projects in NYC (2007-2009), photographing people from a public bus around New York City neighborhoods, and creating random combinations with those. My work then was more about movement (shooting with low shutter speeds) in an attempt to reflect the constant movement of a frenetic city. But one day I paused, and I realized how much life happens on a single spot. So I reversed the process, and I started looking for those spots in every NYC neighborhood, since each one of them is a completely different reality, a different world.
I wondered about how to also capture the time I was spending in these corners of the city and display it in a two-dimensional surface such as photographic paper. And after experimenting for a while, I came up with the compositions in my current project: Time Lapse, which started in 2011. And since then, in all my trips, I decided to do the same: from China to Cuba, from New Zealand to Colombia, and many other countries, including my homeland, Galicia, Spain.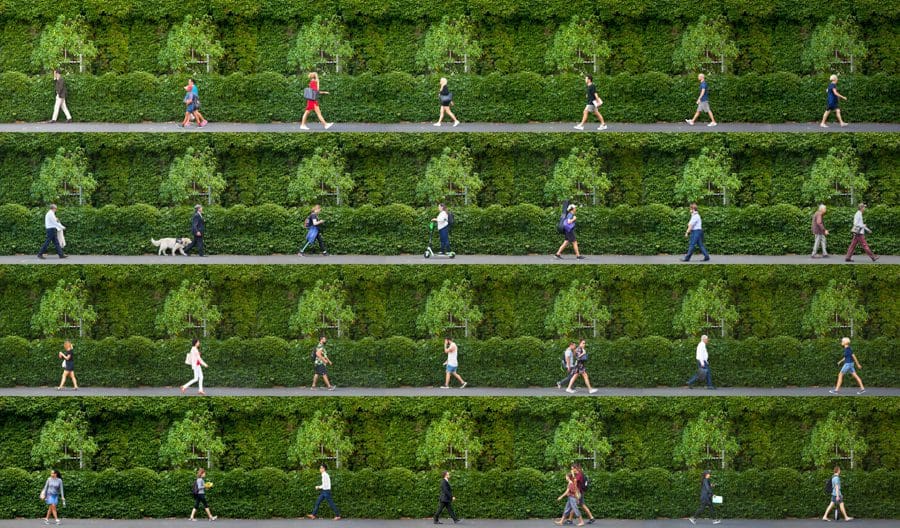 View More Work |  On the Wall  |  Vlog: Meet the Artist