Eclectic and full of life – these terms could describe both the work of Charles Dwyer and the space he works in. With a background in restoration and a fascination with costume design, Dwyer has an acute sense of detail that fills his vibrant compositions. Every inch of his studio reflects his artistic aesthetic, truly melding art practice and lifestyle into one.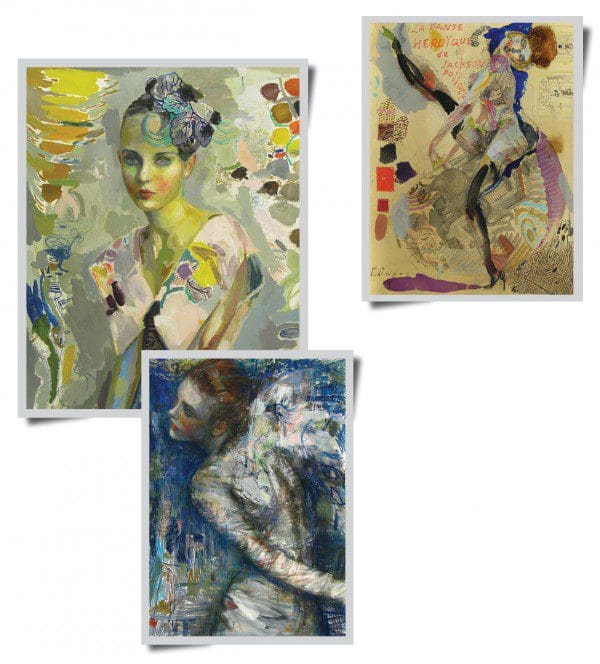 An extraordinary collection of original works on paper and canvas by Charles Dwyer has just arrived at the gallery. Please call for details. Hand embellished limited edition works are also available. Hurry, these pieces have created quite a stir!
Shown: Garden of Love, Mixed Media on Canvas, 52 x 42 in.; Blue Winged, Pastel on Paper, 44.75 x 31.5 in.; Moulin Rouge Grand XLI, Mixed Media on Paper, 24 x 18 in.
Photographs of Charles Dwyer's studio taken by Ghazal Sheei