Both deliberate and spontaneous, Dave Malone's creative methodology allows him to create works that feel considered and effortless at once. In a conversation with our galleries, the artist shares insight into his process and inspirations. Join us in his studio and learn more about the artist and his work.
"I appreciate every mark, every touch, every bend for what it is. I want it to be a beautiful moment, an important moment, a relevant moment."– Dave Malone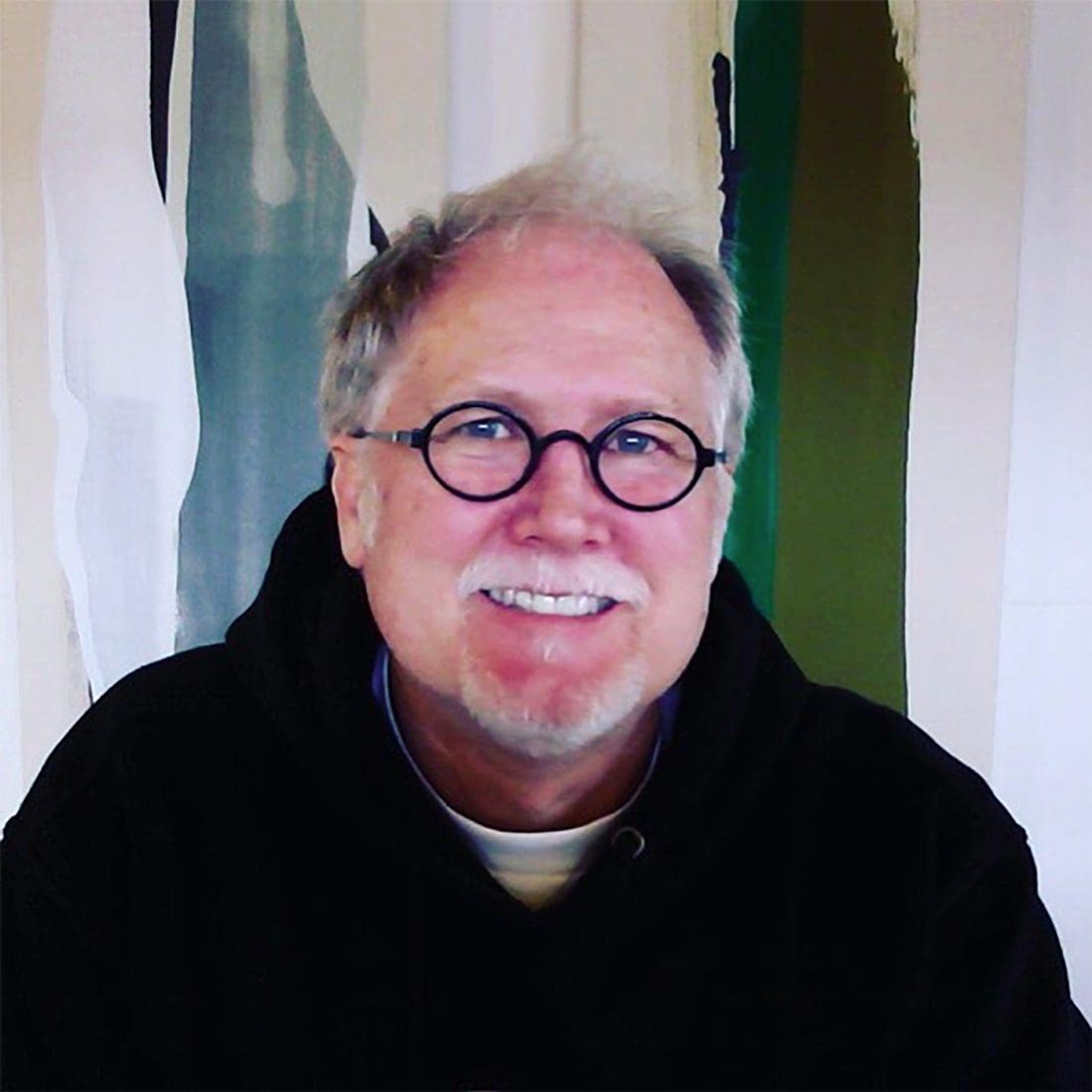 Where do you find inspiration?
DM: There are two different things that inspire me: the world in which we live, and the process itself. Whether it be working in wood, sculpting and applying steel, pouring paint over found objects, or scraping paint and making marks, the process is ultimately more inspiring to me than outside sources are. Being in the studio, going through the motions, and working with the materials — that is what inspires me the most on a regular basis.
I think all artists keep their minds open to inspiration at any turn. I pick up bits and pieces of inspiration in my daily travels and in time spent in the great outdoors. At this point in my career, I'm more consistent with the directions that I follow- so whether I'm inspired by a landscape, a photo, or a moment in life, there is a visual sensibility that is consistent with the things I am doing. But regardless of where the inspiration comes from, at the end of the day it all has to meet my personal creative sensibilities.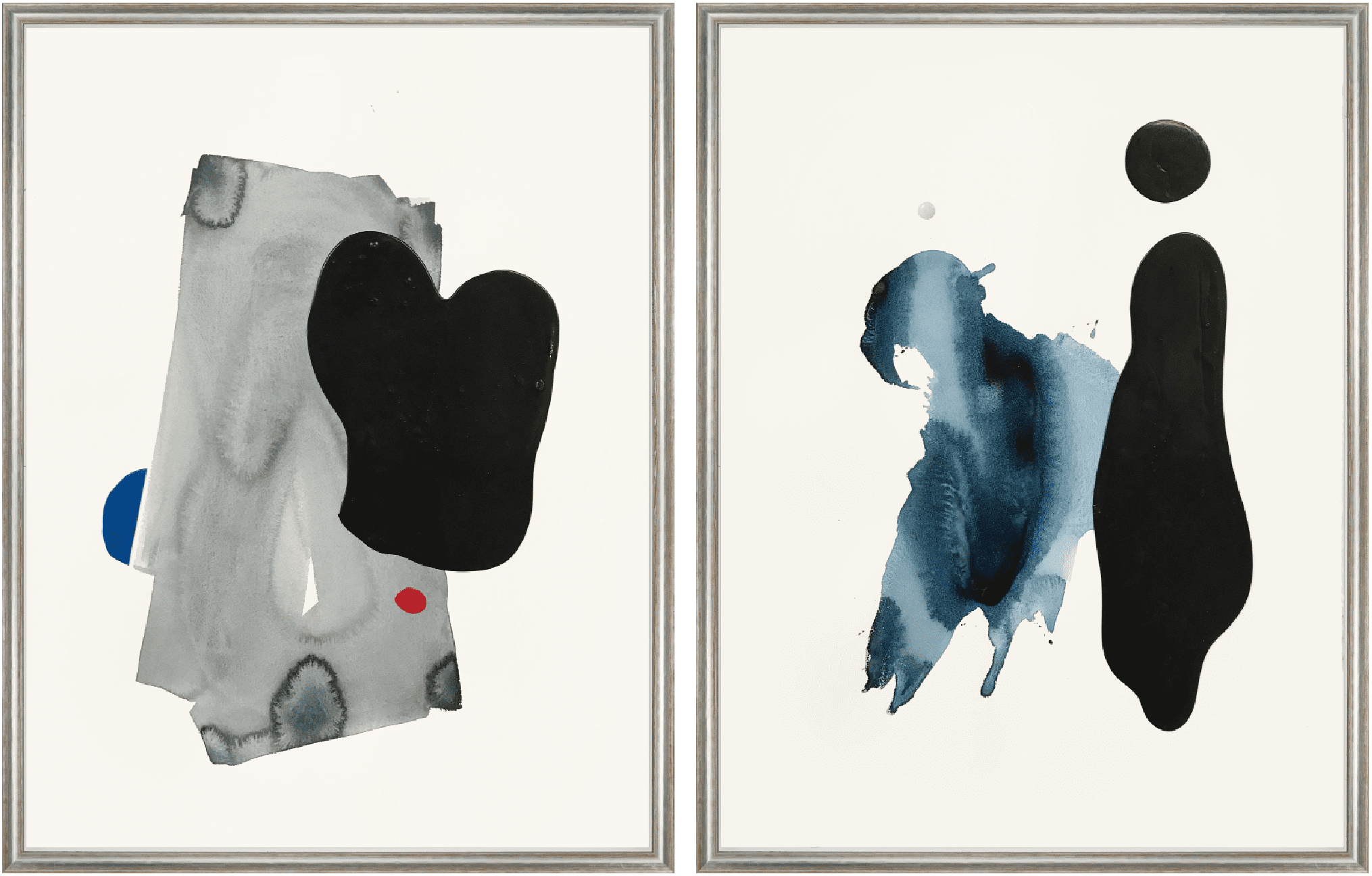 What is your studio space like, and how does it affect your process?
DM: My current studio is 8,000 square feet — that spaciousness really allows the work to breathe. I have one big table specifically for small works, and I'll lay out a group of small works as I'm working on larger pieces — say as big as 6 × 6 feet or 6 × 10 feet — and I'll bounce back and forth between the small pieces and the large pieces, using scale to inform the process as well. The interplay that occurs between the pieces is important to my work, and the ability to work this way is a direct result of the space and layout I have in my studio.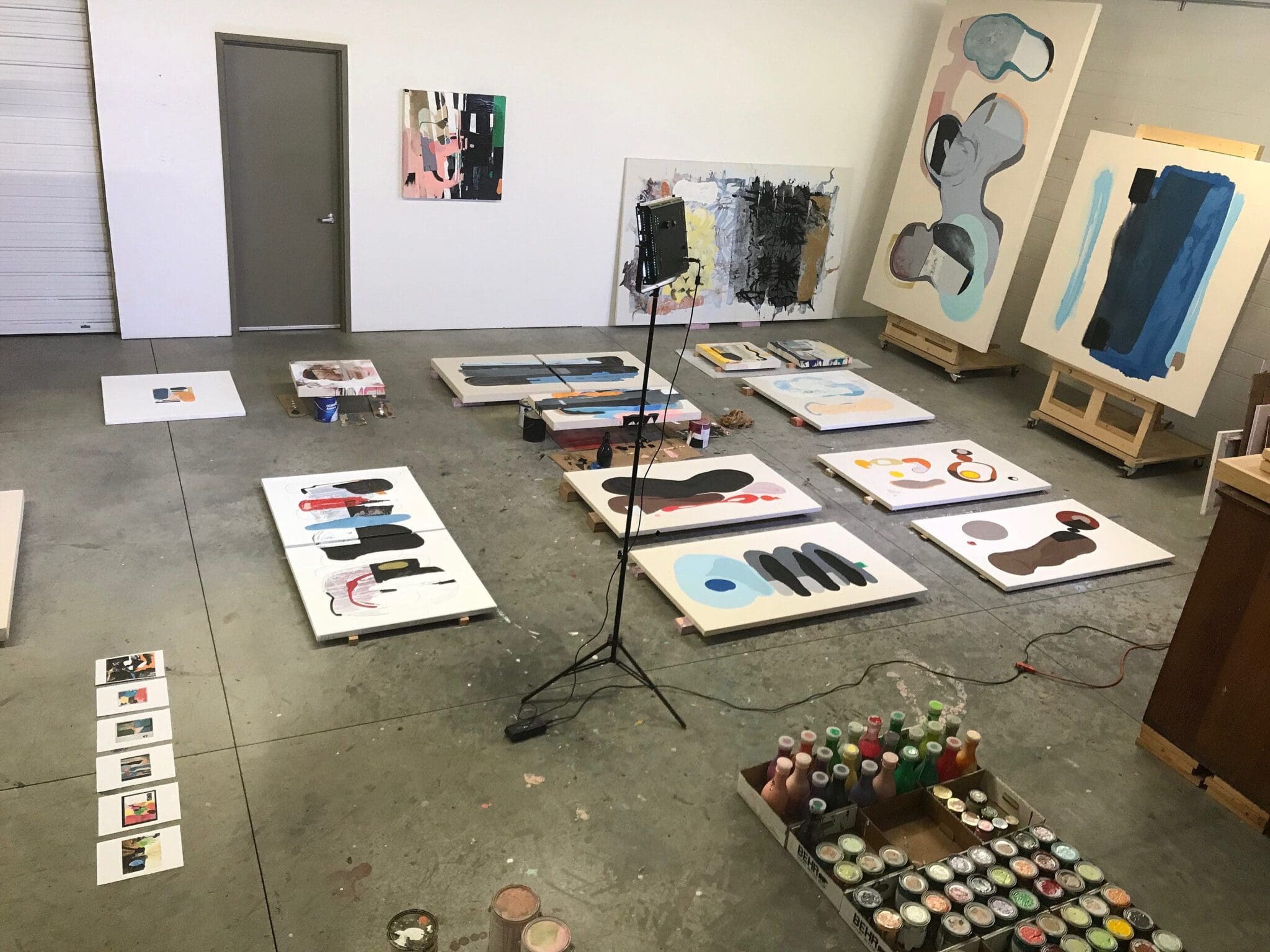 Describe your creative process — how do you arrive at the materials you use and the compositions you create?
DM: When I first attack the work — I call them creative sessions — I come into the studio and I don't do anything for about an hour. I walk around, study the work, photograph and move stuff around. I look for different scenarios in the interplay between the work. I'll go back in the sculpture room and then come back into the studio where I paint. My creative process is always one where I'm trying to connect with the work. I really enjoy bouncing around from sculpture to paper, to canvas, to watercolor, to enamel; the different materials influence each other. I find that it all comes together, and I think that affects my compositions as well.


Do you plan your process, or do you let chance take a role?
DM: I think both planning and chance play a role. As a mid-career artist, I've been able to settle into some conclusions. Not totally, because part of creating is being open minded and exploratory and always looking for a new points of view — but I do recognize certain sensibilities and consistencies that I have found to be successful resolutions in my work. Over time I have explored in so many different realms — wood, paper, cardboard, canvas, steel, found objects — and I really have strived to put myself in a lot of different situations with materials and processes to be as playful and uninhibited as possible.
There are a number of steps that I now take consistently, and it's just a matter of letting the nuances of each piece speak to me and take advantage of those.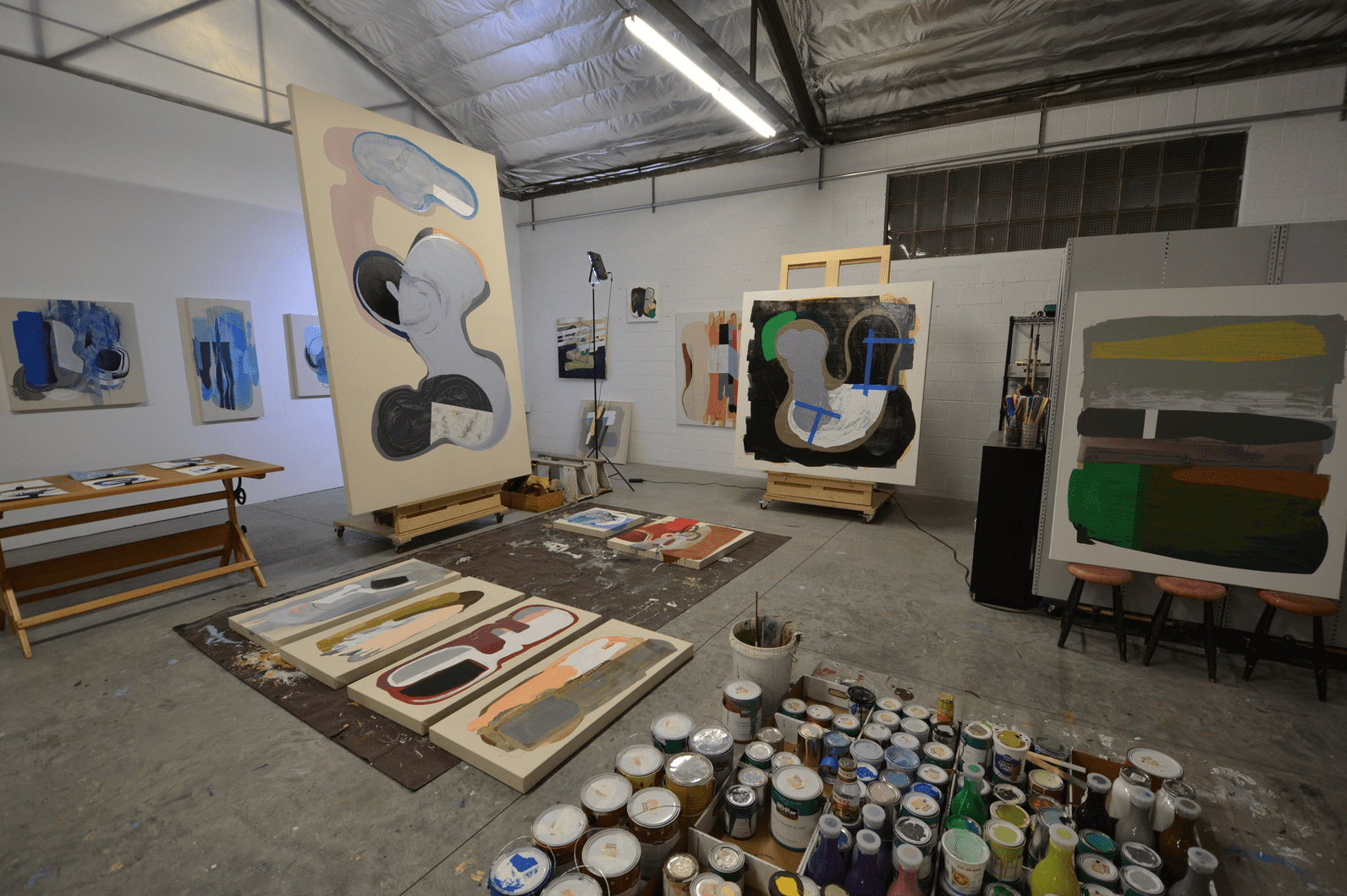 How has your work evolved over the years?
DM: There's something about the hours behind the brush that have caused me to feel very comfortable with the process and the ultimate resolution.
I also would say that I go back and forth between very, very complex — maybe 100 or 200 marks — to very, very minimal, maybe 3 or 5 marks per piece. I've learned to deconstruct my work and build it back up.
The thing that I probably focus on now is my belief that every mark and every moment counts. I appreciate every mark, every touch, every bend for what it is. I want it to be a beautiful moment, an important moment, a relevant moment. Even if I end up covering it up, it's very, very important for me to be content with every moment. That's a tall order, I don't make that happen all the time, but my ultimate goal at this point is to really enjoy myself, and feel like every touch, every moment is a relevant instance.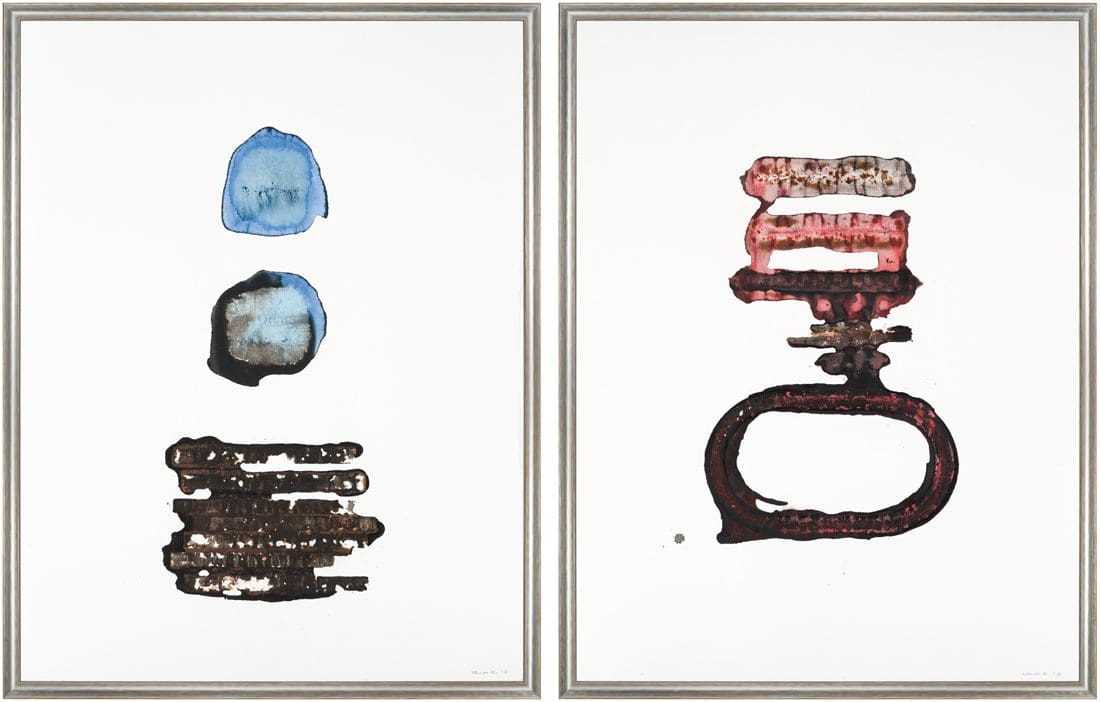 To view Dave Malone's works in person, visit the gallery nearest to you.