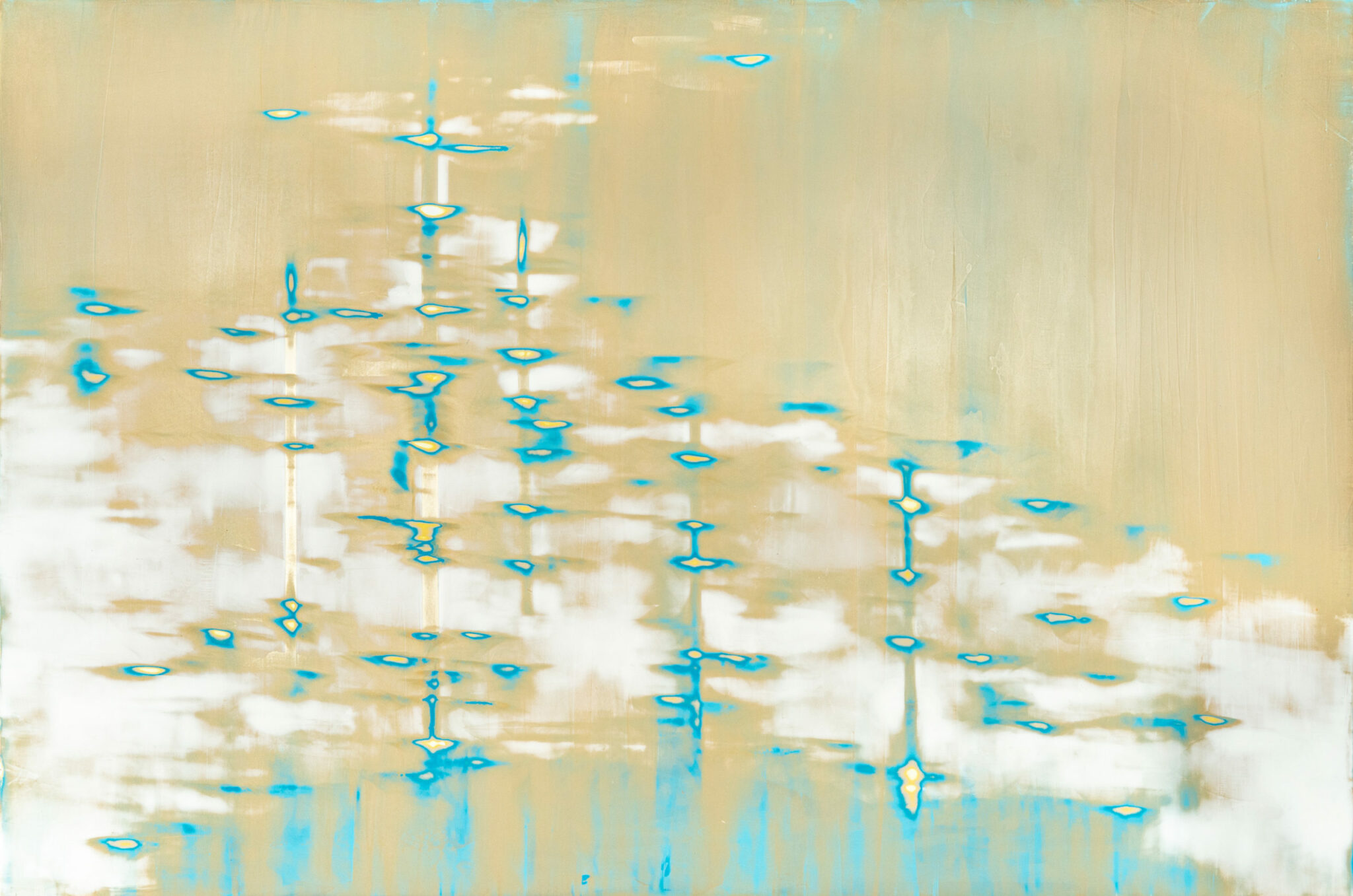 Audra Weaser: Water & Light
April 28–May 7, 2022
The play of light on water—from ocean waves and meandering streams to rushing waterfalls—has always inspired me. The shimmering, movable surfaces reflect the outer world in an abstracted state which I re-present in a new, painterly way: one that often provokes an emotional response. Such recomposed surfaces can also give us a glimpse of our inner states—creating a dynamic space between reflection and projection.
My process starts by applying multiple layers of paint that resonate with my own experiences in nature—such as the turquoise blues and greens of a tropical lagoon interspersed with golden hues. Then I cover various surface areas with a veil of white paint and "find" the composition through a rigorous sanding process. This gives the piece a sculptural depth that is still ethereal and atmospheric.
This process also involves a level of trust that I will discover what resonates below the surface—like hunting for gems in a vast sea. Ultimately, it is the contrast between negative space and rhythmic lines that give the work a certain vibration or presence.
–Audra Weaser