Vivid, layered, and complex, Raul de la Torre's work touches on some of the deeper parts of the complexity in color theory. Dancing in harmony, the varying colors in his works create compositions that surprise and delight viewers, while his use of embroidery lends a tactile depth to his paintings. In a candid conversation with our galleries, Raul gives us deeper insight into his art, his inspiration and his evolution as an artist.
"Everything inspires me… Where I am—geographically, socially, or emotionally, absolutely plays a part, especially in my use of color."– Raul de la Torre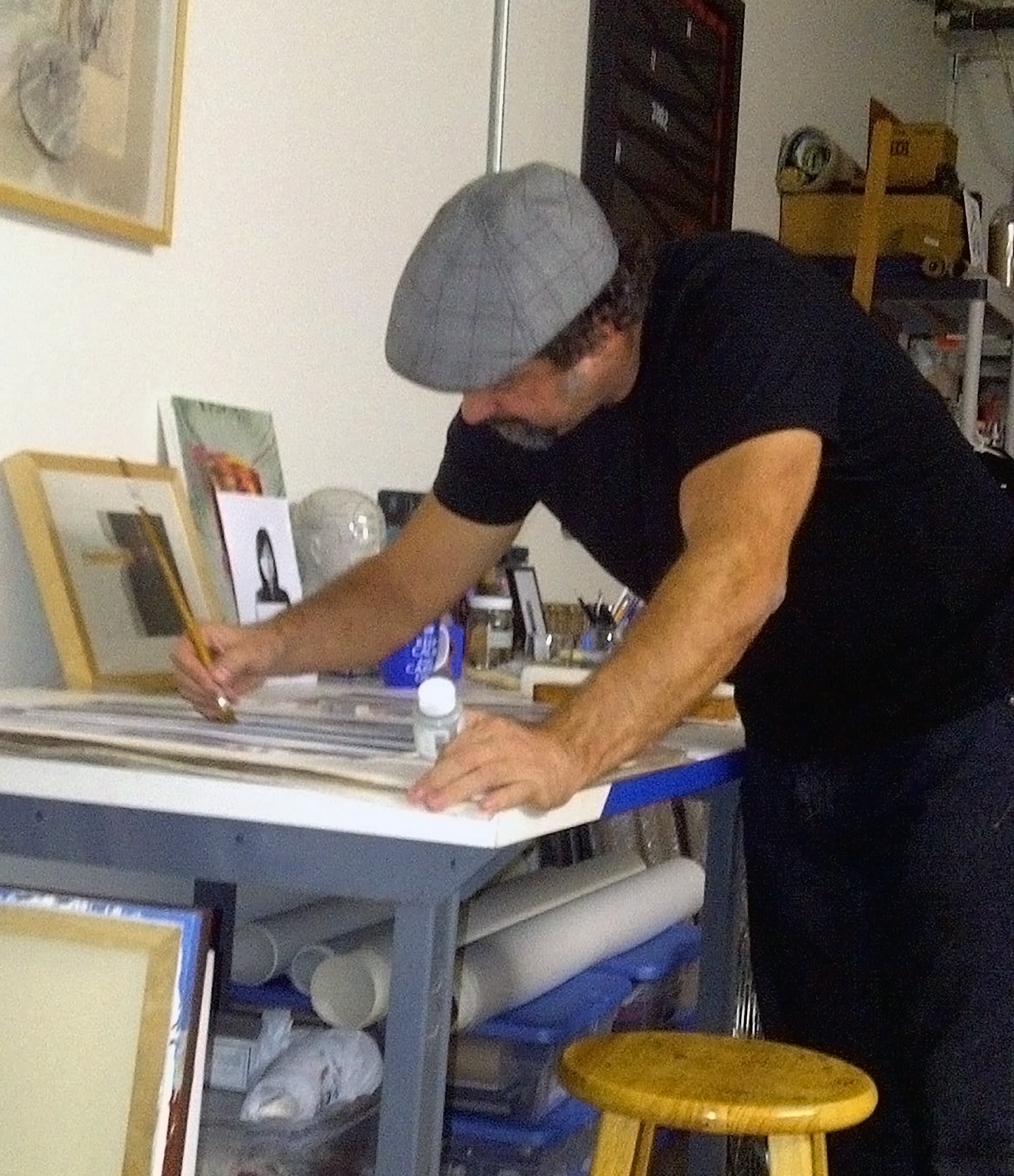 RT: Everything inspires me. When I moved to California my work completely transformed. The surroundings around me have definitely inspired me — The colors change based on where I am. Artists like Miró have also played a large role in the evolution of my work. My family is important too. Some of my works are inspired by specific people including my son and my wife. Sometimes they contribute ideas to my practice and make suggestions, which I try to take into account. Where I am — geographically, socially, or emotionally — absolutely plays a part, especially in my use of color.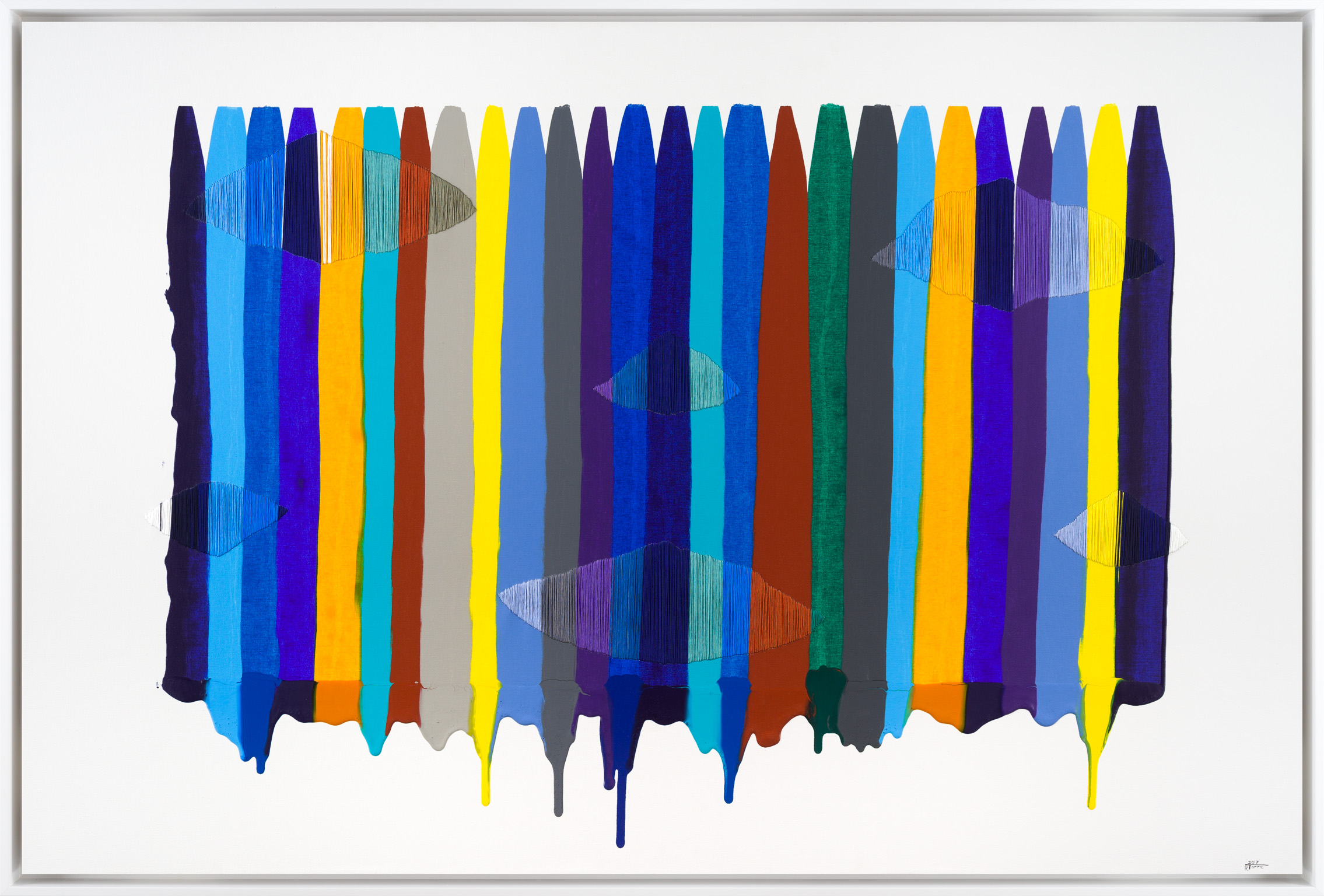 Describe your studio
RT: I've had a studio space in downtown Los Angeles for 9 years, it's in an up and coming area. It's 600 square feet, with wood floors and lots of space. I work between the studio and my home. Most of the embroidery happens at my home in Santa Monica.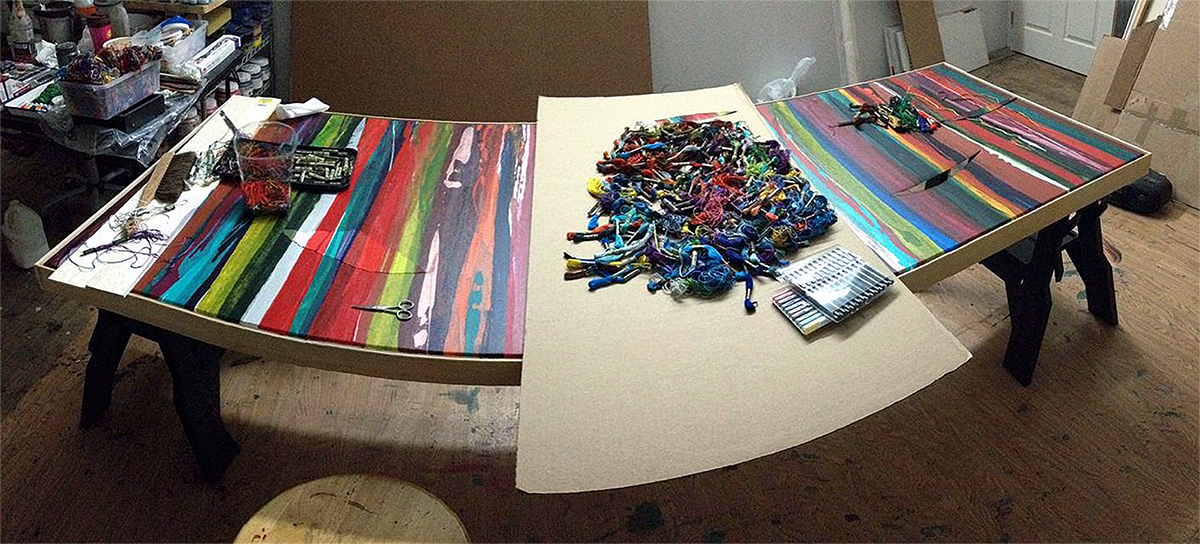 What makes your work unique?
RT: I've always tried to be different. People used to comment about my work, that it reminded them of another artist, this would motivate me to try to grow my practice away from looking or feeling like someone else's work. I began embroidering in the late 90's after I read interview from the 20's with Miró and how he wanted to kill art.
Describe your process
RT: I do a lot of sketching to find the right combination of colors. I'm always trying to find new techniques or compositions. Sometimes I work from past sketches, but won't revist them until 10 years later. I do the painting part first. I cut out the pieces of paper or canvas and put it together again using the embroidery.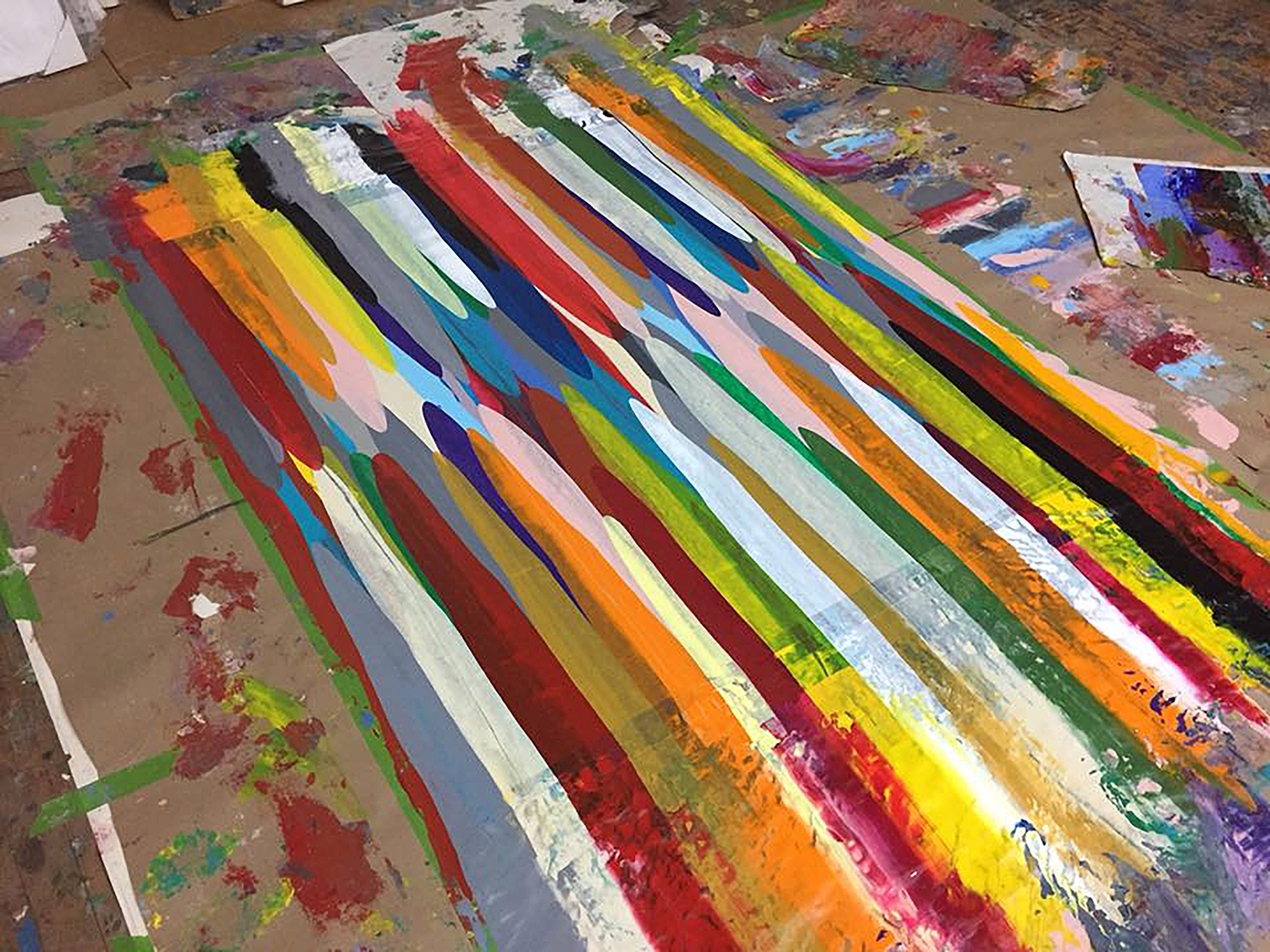 What do you hope others see in your work?
RT: I want people to feel inspired by my work. I would hope that what they see makes them feel good. I don't want to impose my view onto the viewer. I know what each piece means to me but I don't necessarily want that to be reflected.
How has your work evolved over the years??
RT: There was a big switch when I moved to the United States. Art in Barcelona can be very political. My work while I was living in Barcelona was politically loaded. When I moved to the U.S. in 2002, I started to pursue painting as a career. I switched to a more colorful palette, which was a huge change compared to my earlier works.