Q. What is a giclee?
A. Giclee is derived from the french verb "gicler" meaning "to spray or squirt". A giclee is a high resolution, archival quality digital fine art print generated from a digital image and printed with archival inks onto different materials such as canvas, paper, metal and acrylic. In giclee printing, screens or other mechanical devices are not used and therefore a dot screen pattern is not visible. The image has all the tonalities and hues of the original work of art providing better color accuracy than other means of reproductions. Giclee prints can be found in the collections of various museums such as The Museum of Modern Art in New York City.
Many artists choose to hand embellish their giclees by painting or drawing onto the giclee print. This gives each piece individuality making it a unique piece. This is a great way to own a beautiful piece of art with a limited budget.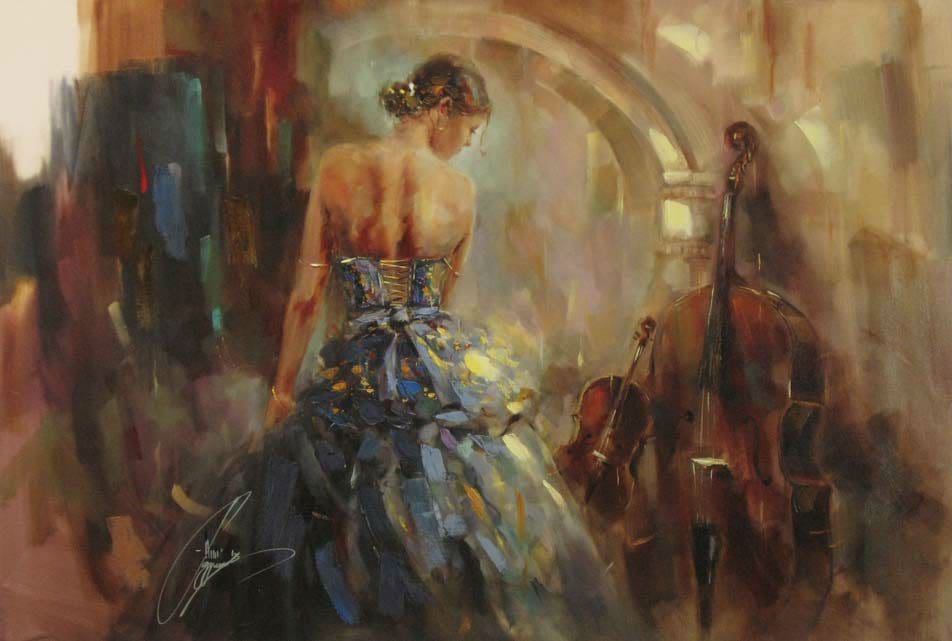 Anna Razumovskaya is an artist who embellishes her giclees. She applies thick paint on top of her giclee prints giving them depth and richness as shown below in her hand embellished giclee "Concerto III".