Sculpture exists in the third dimension with us, commanding our attention differently than a painting or photograph and inviting interaction from different angles and distances. From afar, we can see how the work communicates with the architecture, light, color, patterns, and other artworks in a room. Up close, we can circle around and note each detail, bend, and curve.
There are so many ways to layer sculpture into your collection. Add a small, but powerful accent piece, or create a bold focal point. Consider one of these 5 ideas for placement and see how it feels in your space.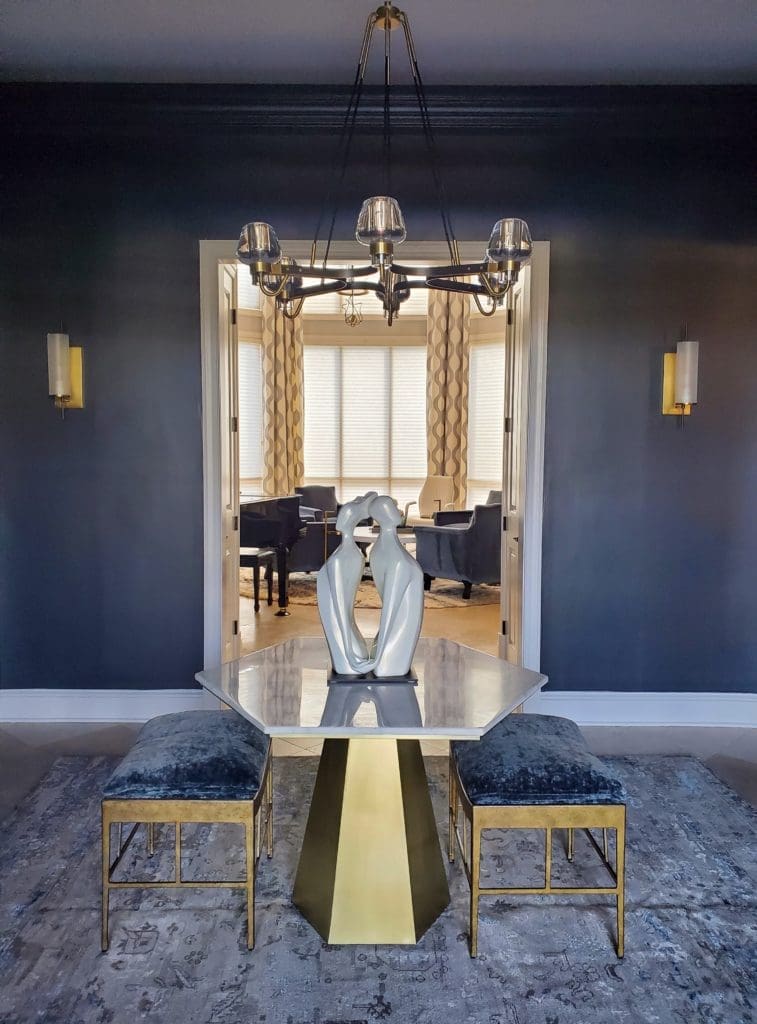 1. On a Bookcase, Shelf, or Table
These locations elevate your piece and allow you to emphasize it in the space, or curate it in conjunction with other personal objects, photos, or even plants.
Lorenzo Quinn's Hand of God would make a great statement piece on a bookcase. The hand delicately cradles the sitting man, providing the viewer with a sense of safety and calm. What better place to rest this sculpture than around your favorite books and some pillowy greenery?
Hunt Slonem's vibrant glass bunnies make a whimsical addition to a table or shelf, whether singular or in a dynamic grouping.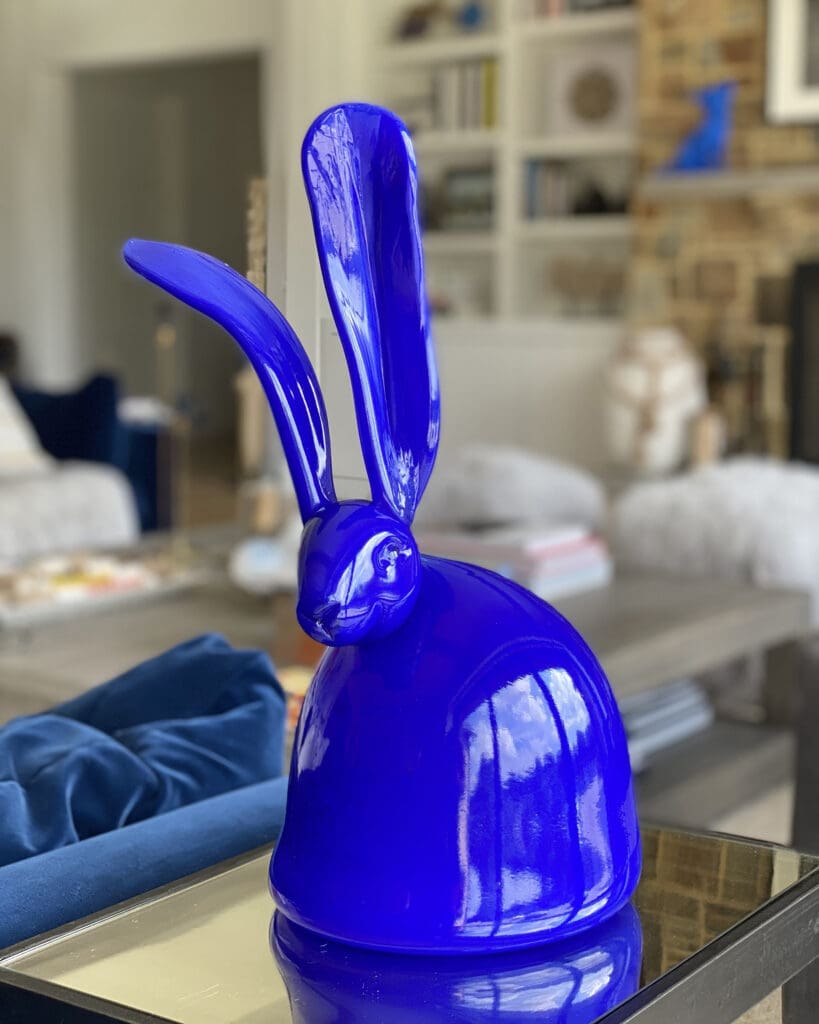 2. Placed in a Window
Sculptures created with reflective and lustrous materials really pop when placed in natural light, illuminating the whole space.
A second piece by Lorenzo Quinn, What Goes Around Comes Around, made with aluminum and stainless steel bends and refracts the natural light and reflects intriguing images of the world outside the window. If you look close enough, you will see your reflection too!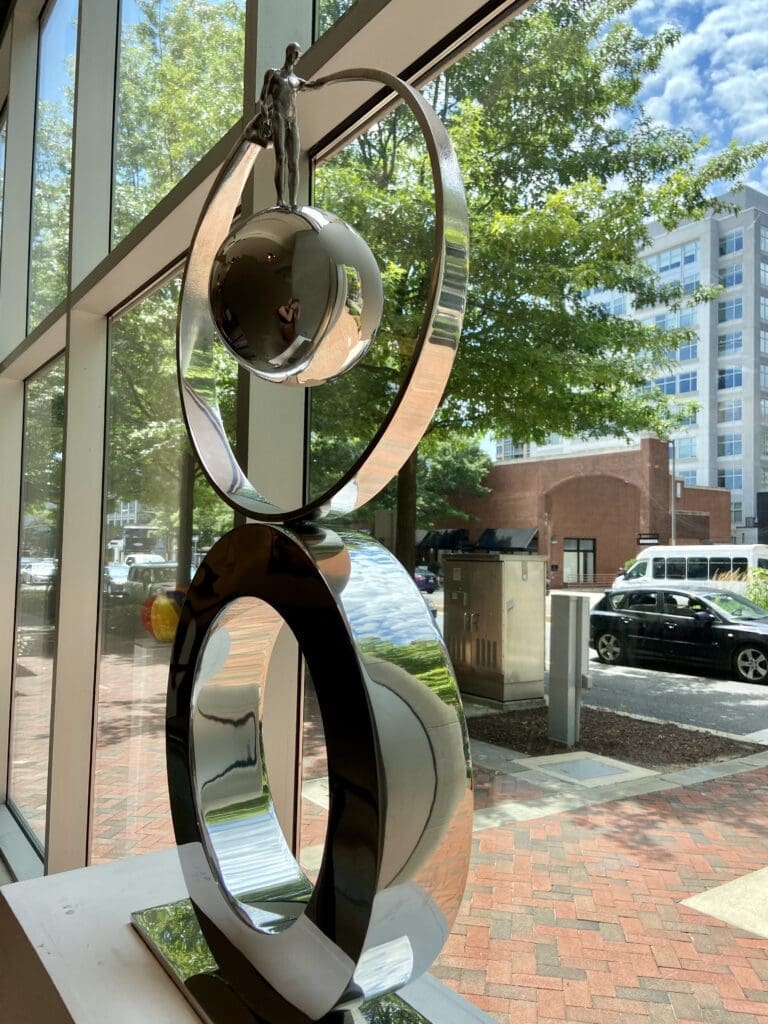 Glass sculptures are also incredibly interesting to place in a window, where the outdoor view becomes a part of the piece. Dylan Martinez's H20 / SIO2 A325 and H20 / SIO2 A324 are the perfect pairing for your windowsill. They are captivating and invite you to marvel at the craftsmanship of each bubble, ripple, and wrinkle of the glass sculptures. The natural light provided by the window from dusk to twilight will yield gorgeous and exciting nuances to the sculptures.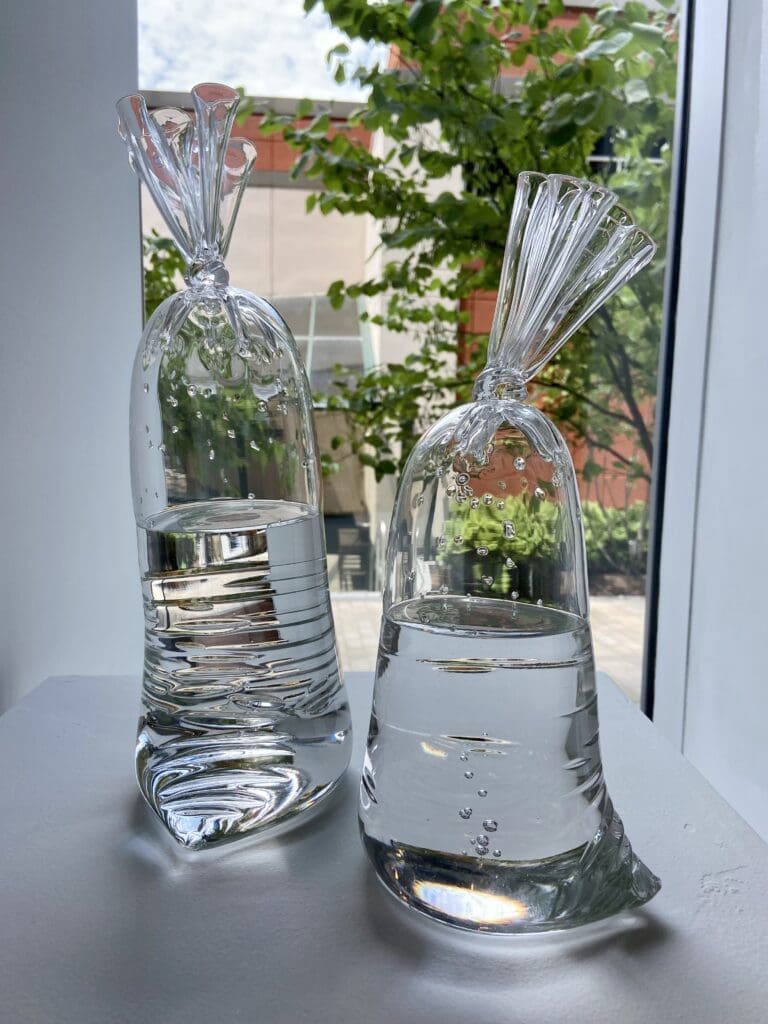 3. Opt for a Free-Standing Piece
Another option to look for are large, statement sculptures that stand on their own.
A piece like Matt Devine's La Brea #12 can be transported and put anywhere in your space. Try a spot in the middle of the room, allowing plenty of space to admire every angle, or place it in conversation with a favorite artwork on one of your walls.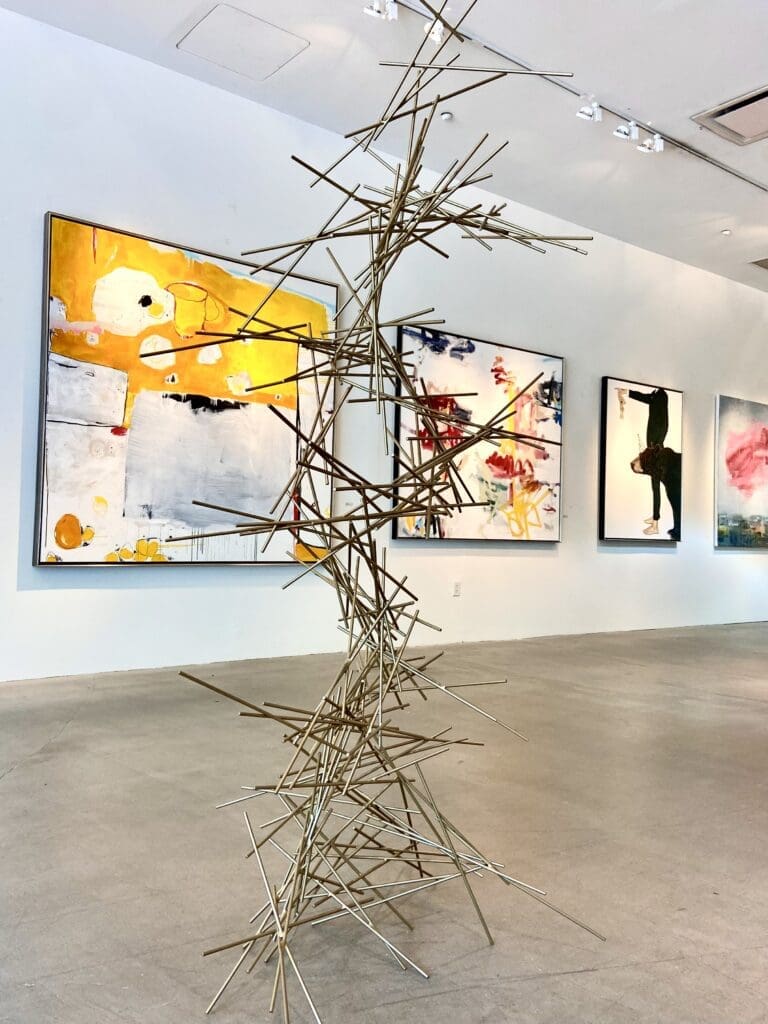 4. On a Pedestal
To keep the gallery vibe alive in your home, opt for a pedestal. Many sculptures can be viewed on pedestals, which allow you to view the work at eye level.
One breathtaking option is Fire by JD Hansen. The smooth, iridescent patina on this piece works beautifully with natural or artificial lighting.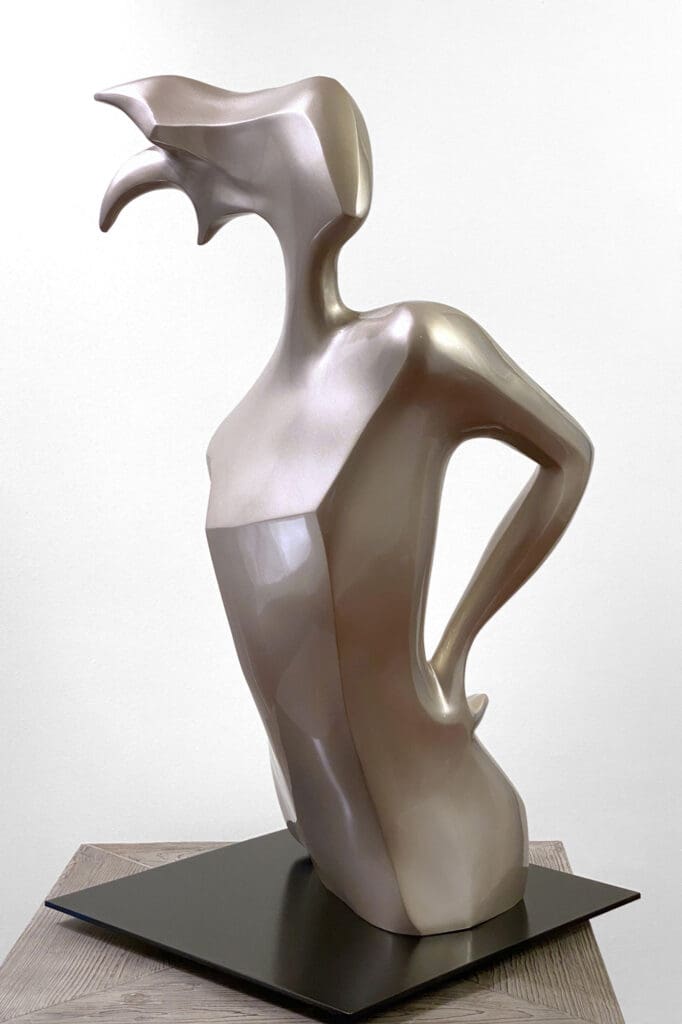 Another choice for your collection is Leap of Faith by Larry Schueckler. This sculpture is dynamic and full of life and energy. The angles of the body in its frozen movement are captivating, and the working of the bronze is stunning.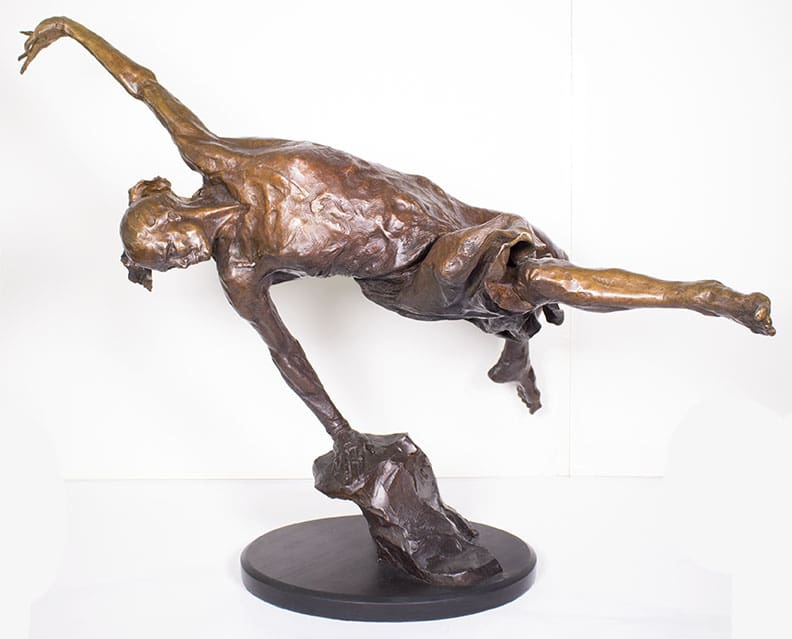 5. On the Wall!
Lastly, if you have any empty wall but want to add dimension to your space, there are a multitude of sculpture options that can hang right with your paintings and photographs.
If you want a statement piece, Matt Devine's Neutra #3 is big and bright enough to do just that. Play around with different lighting ideas to create interesting shadows on the wall.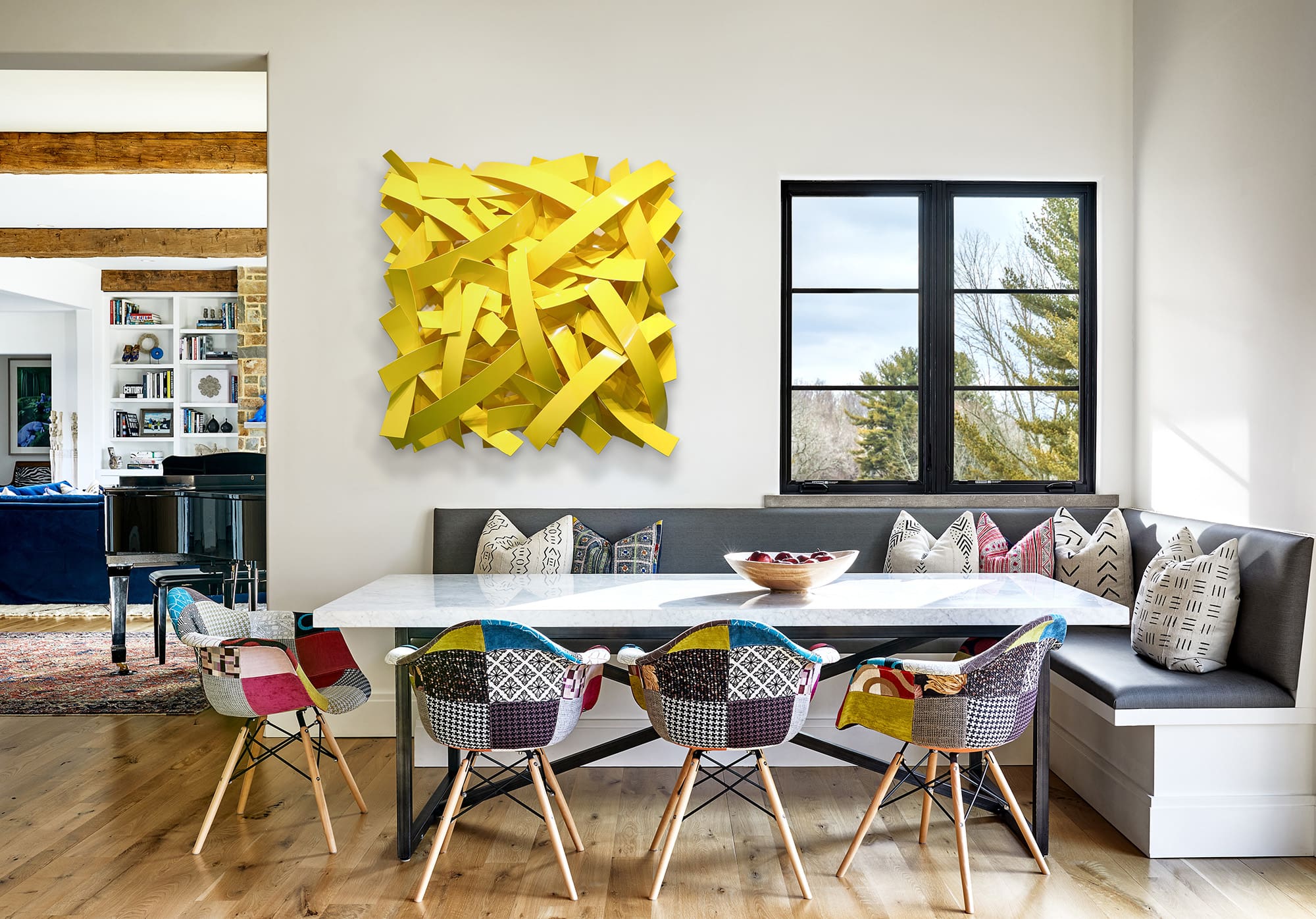 Another fun, colorful option are Nina Jun's ceramic balloons. You can go for an isolated balloon, a pair, a trio, or even play around with a grouping that follows your path up a staircase!
Browse more sculptural works from our collection.