Music can easily alter our mood and influence the way that we interact with the world around us. Because it's so important to be in a specific state of mind while painting or sculpting, many visual artists have strong opinions about what they listen to in the studio. And there's no correct answer—anything from Beethoven to Beyonce could inspire the right rhythm, harmony, and tone. We asked 5 artists with very different styles to share their music of choice in the studio.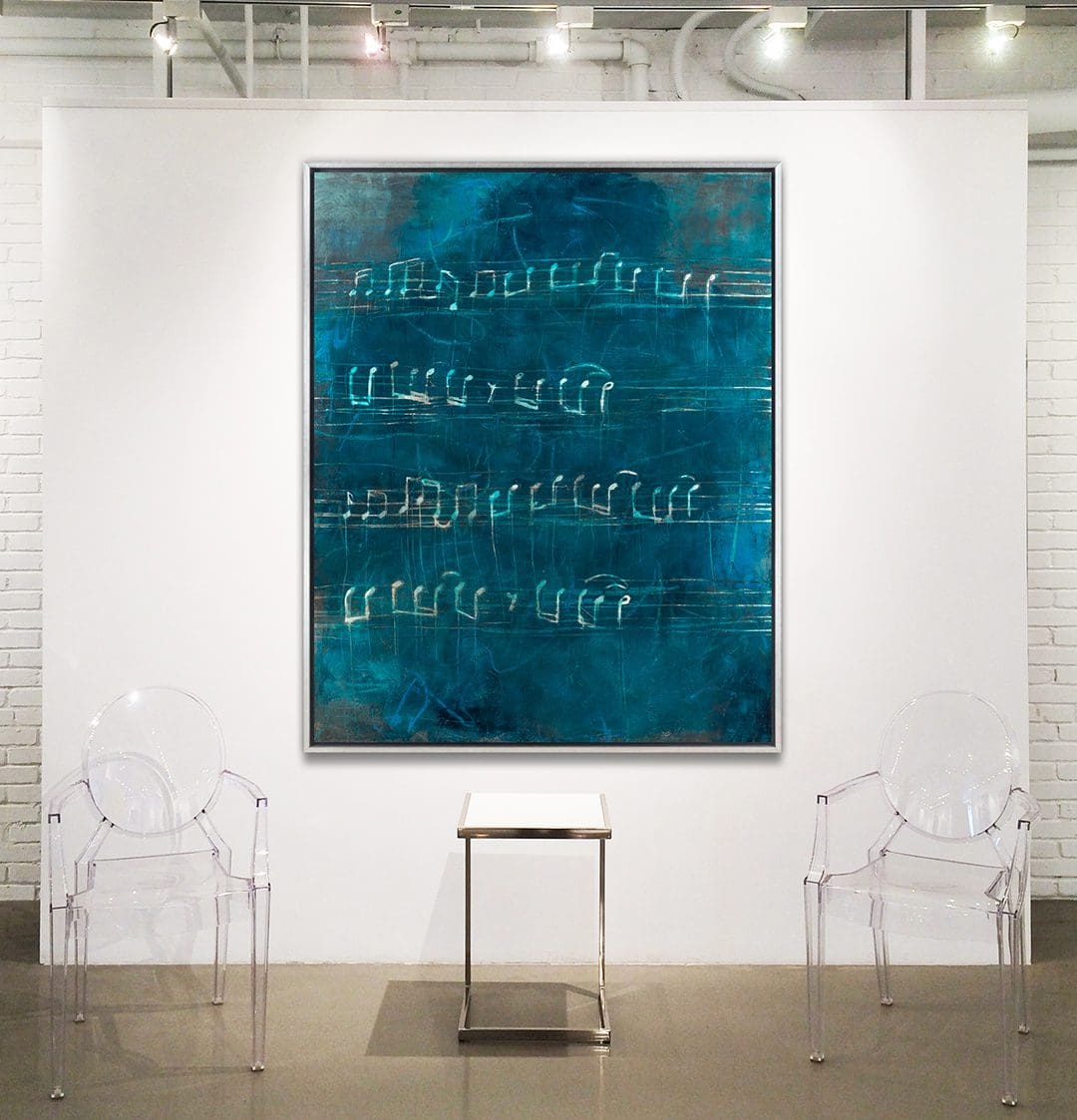 "For me, music and painting have always been intertwined. I'm a musician as well as an artist, so I couldn't imagine painting without music on in the background. I listen to a wide variety of music, but mostly acoustic singer-songwriter playlists on Spotify. I was listening to a Beatles playlist when the inspiration hit me to paint the paintings Yesterday and Let It Be, two of my favorite paintings from my music series. With every painting I do, I can almost hear the music emanating from it afterwards."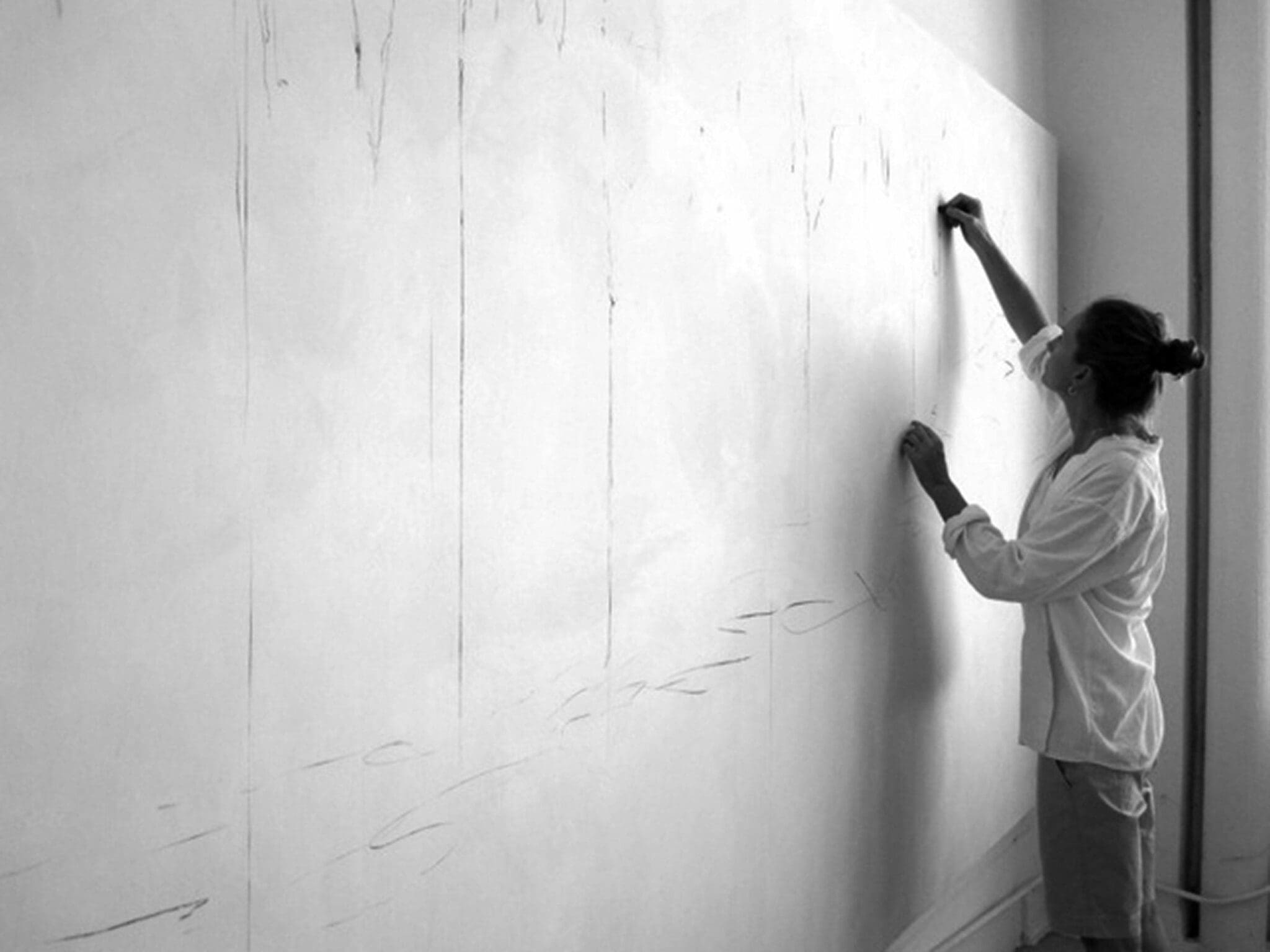 Audra Weaser's work is influenced by nature and the internal experience that it can produce. Weaser prefers to tap into this quiet energy with instrumental music: "Since painting is such a visceral experience, I rarely listen to songs with words. Instead, I usually choose instrumental music that enhances the rhythm of the work such as classical or ambient genres."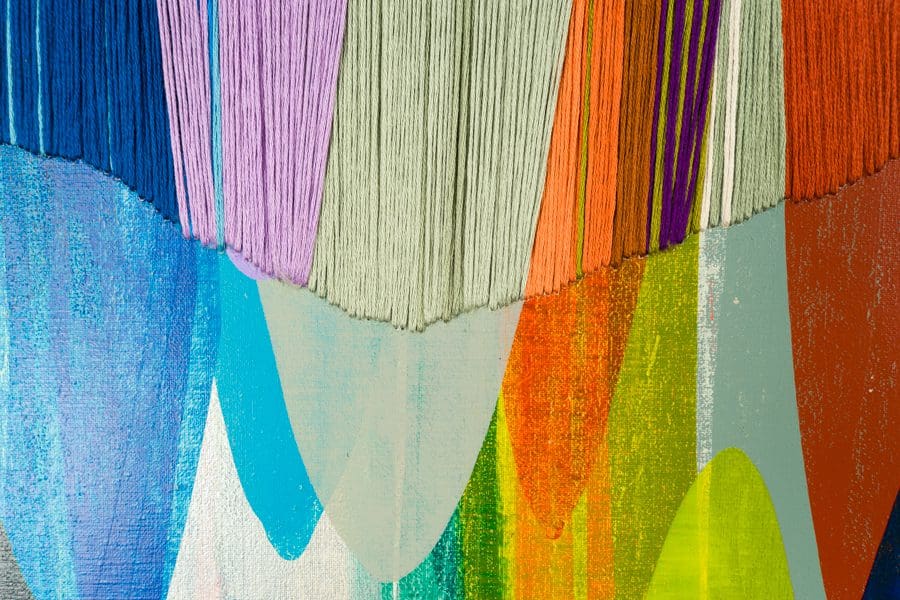 "As you know, all my POEMES series are based on poetry books. My latest obsession is a Rumanian-French poet, Benjamin Fondane. But I always have music on at the studio. My favorites to work are Bruce Springsteen, James Taylor, Joni Mitchell, The Sundays, Ella Fitzgerald, Charlie Parker, Chet Baker, John Coltrane, etc…as you can see, soft music for the most part. Sometimes it's hard to work listening to Bruce—I just want to forget my age and start jumping around the studio."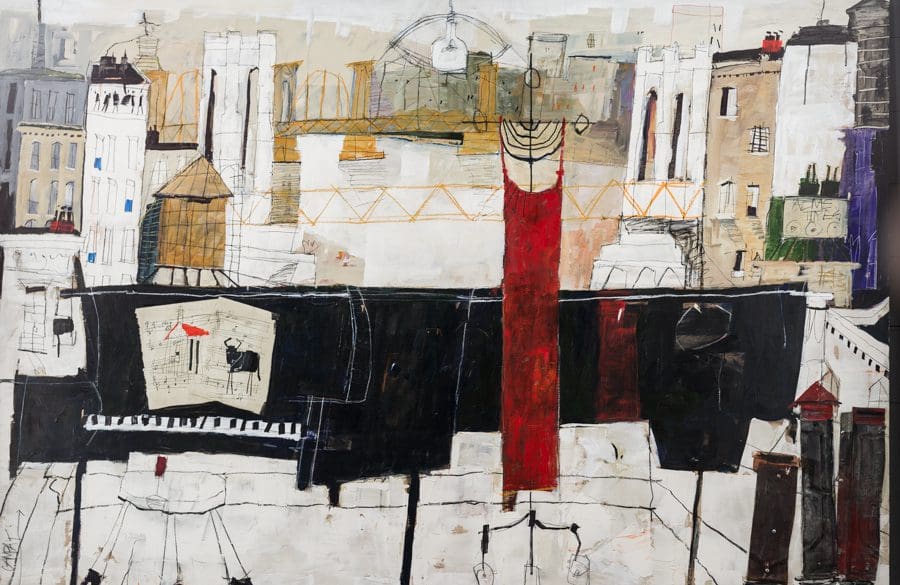 Dennis Campay is a fan of jazz & blues music, which he says keeps him in a rhythm while painting. Jazz has worked its way into Campay's paintings—he has been called "jazz musician on canvas" because of his energetic style and ability to improvise.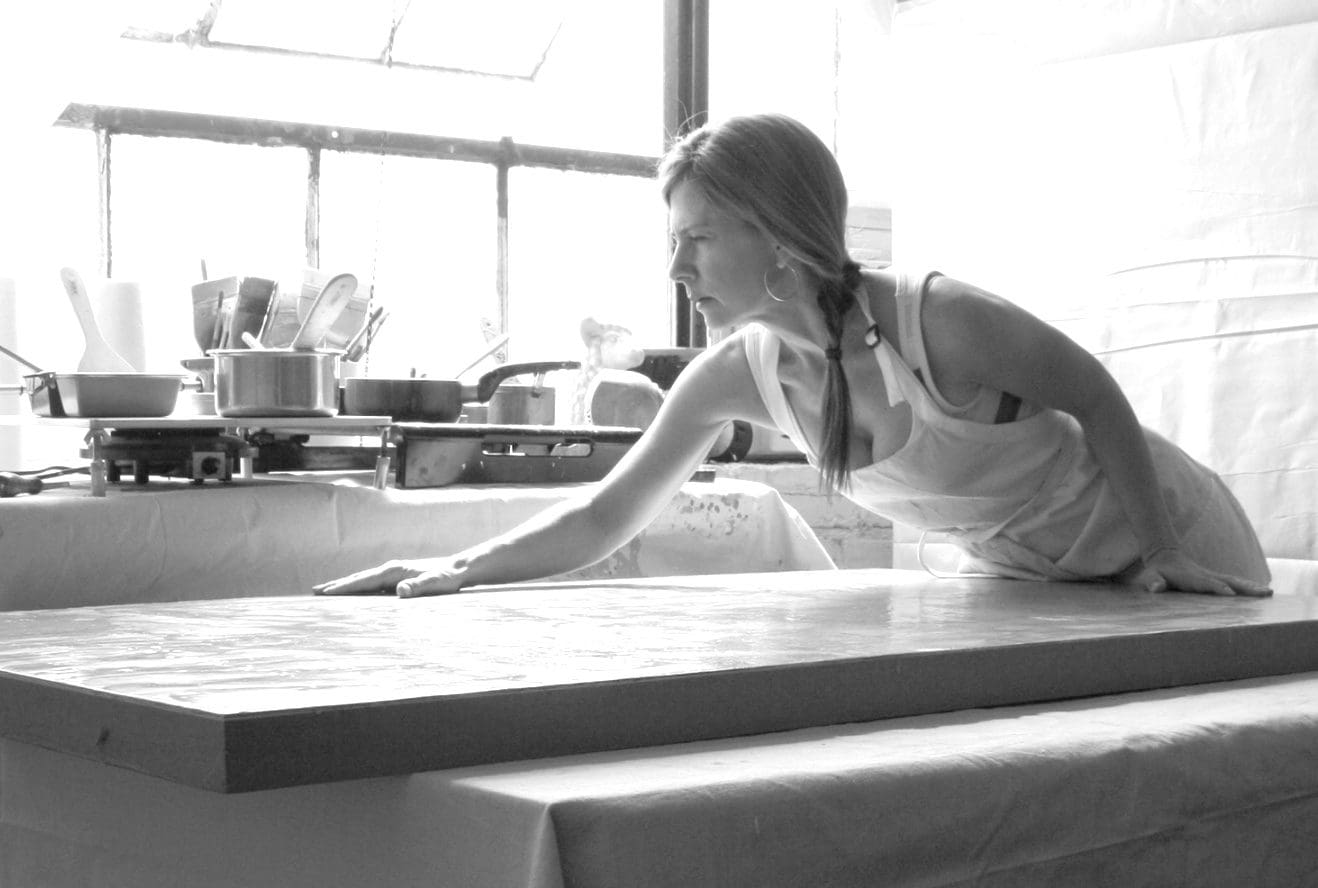 "I spend most days in the studio listening to music or NPR politics. I love strong lyrics…lyrics that are emotional, thought provoking or relatable. I mainly listen to artists that write and perform their own music.  I also name most of my work after song titles or lyrics. The piece, Supermarket Flowers, at Merritt Gallery was named after a song by Ed Sheeran."