Abstract artist Amber Goldhammer is known for her energetic, graffiti-inspired paintings. Her signature street art style incorporates gestural movement, drips, and layers of bold color that create a powerful impression. Heart motifs, along with the phrase "I love You" repeat throughout Goldhammer's pieces, spreading messages of positivity and hope to all who view her work. 
Goldhammer's artwork has been showcased in exhibitions around the world, along with permanent installations in hotels in Los Angeles, Tokyo, and Las Vegas. Recently, she collaborated with fashion designer Isabel Marant on her Spring 2021 runway collection.
Learn more about Amber and her exciting work in our conversation below.

What do you hope viewers see in your work?
AG: I am an abstract artist by nature but have always been in love with street art and graffiti. It's the way an artist can communicate his or her emotions or the message they want others to see and feel. When I began graffiti writing, the first thing I wanted to write was "I Love You". I believe it's the most powerful thing a person can say to themselves or to another person and it's felt deep in the core. My intention is to have positive energy and love seen and felt by the viewer and for them to carry that vibe and share it with others.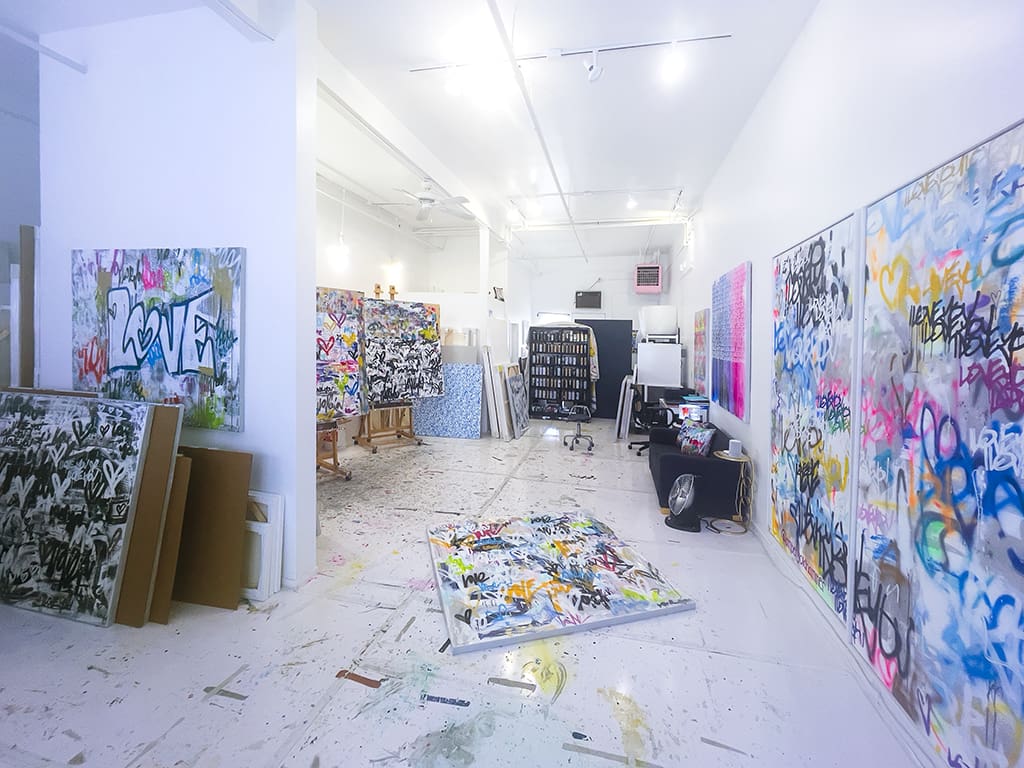 What inspires your color choices?
AG: I'm inspired by life and life is very colorful! I lean towards bright, happy and strong contrast. But I love the depth and grit a solid black and white artwork gives.
How do you describe your work?
AG: Abstract playfulness mixed with inspirational graffiti writing.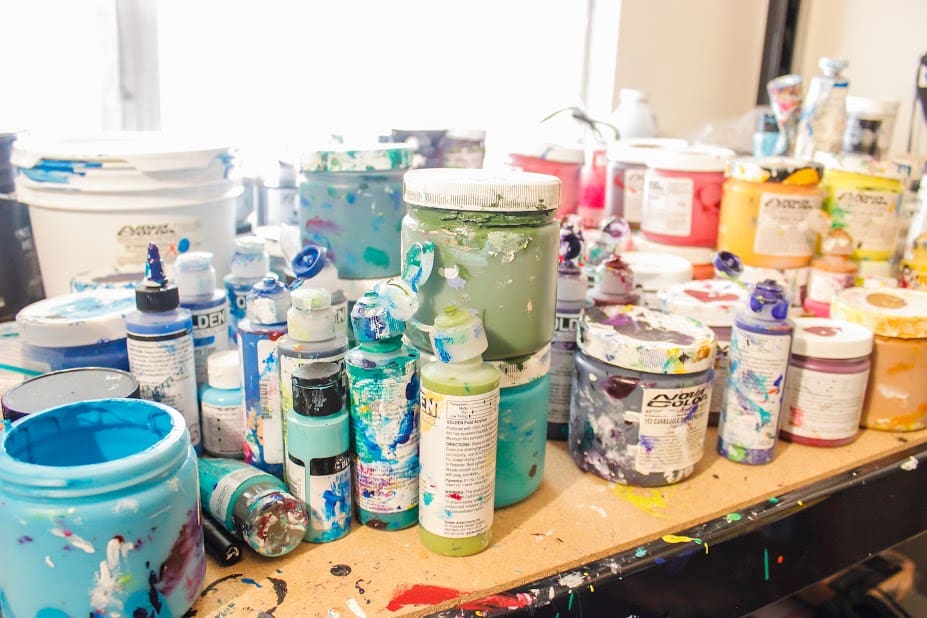 Do you plan your process, or do you let chance take a role?
AG: From the first time I picked up a paint brush as a child, I allowed the creativity to simply just flow. Whether I create a great composition or just a bunch of scribbles is all part of the process. What matters is being in the moment and allowing it to happen, sort of like life! One paint stroke or scribble will lead to the next and that's when the magic happens.
The only occasional planning involved is whether I will create an artwork with the message of "I Love You" or add more inspirational words in a subliminal way.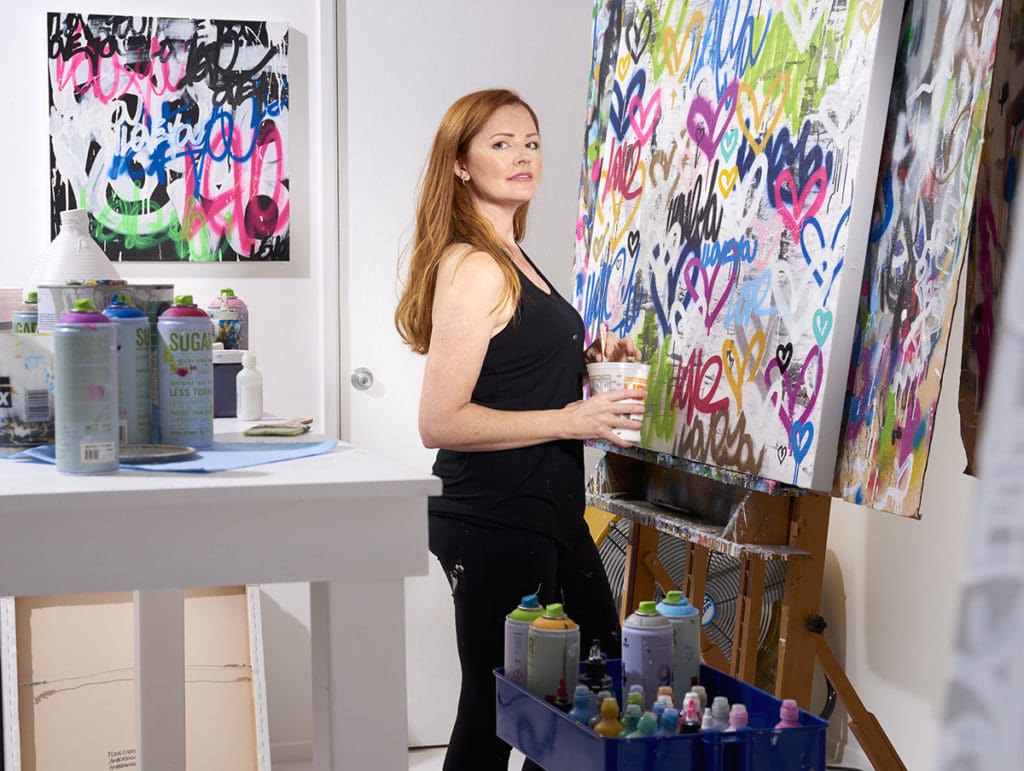 What's your favorite thing to do when you're not painting?
AG: I love walking to the beach. It clears my head and allows me to be in nature. Both my studio and my home are about a mile from the beach so I can walk to it from either place depending on how the day goes.