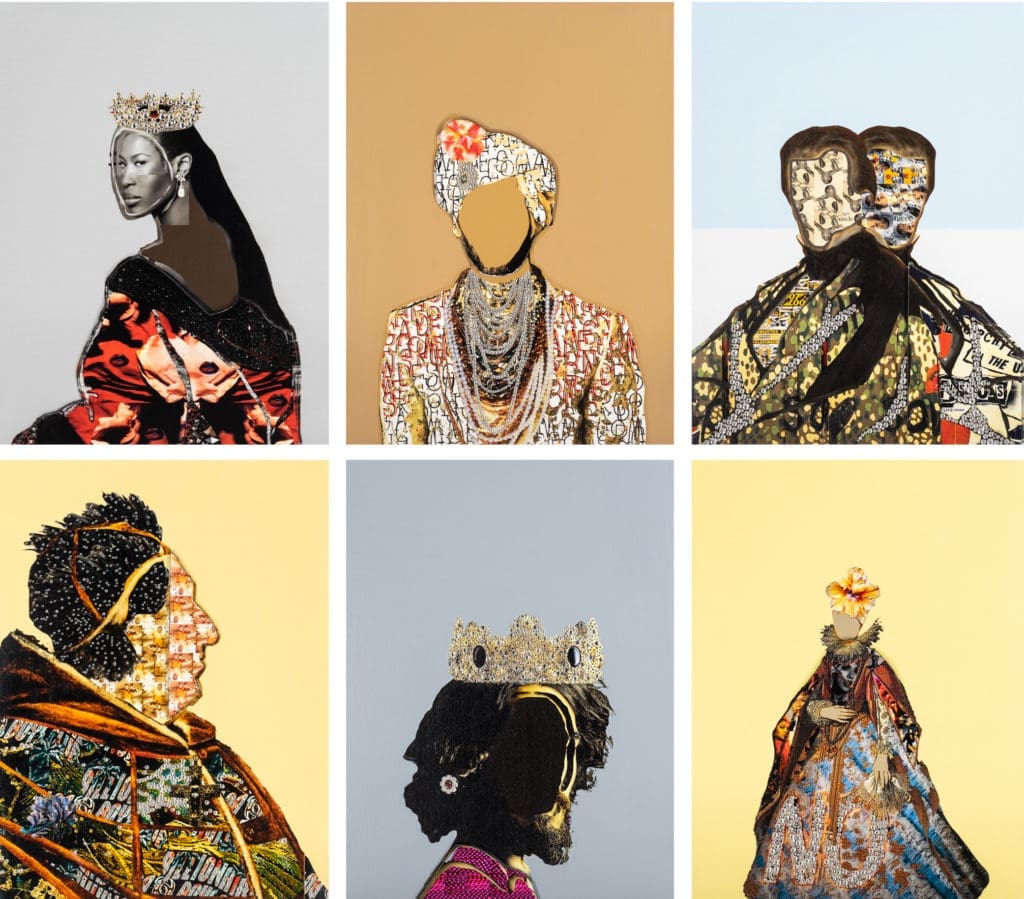 Gavin Benjamin's Heads of State series is a powerful blend of portraiture, politics, and fashion. With a nod to 17th century Baroque painting, the artist utilizes mixed media to interpret the experiences of those around him. As a result, Benjamin's subjects engage directly with the viewer through their powerful gazes and confident postures. In addition, their strong presence commands respect and admiration. This body of figurative work recalls influential Black artists like Kehinde Wiley and Mickalene Thomas, who examine similar themes and often place Black figures centrally in their compositions.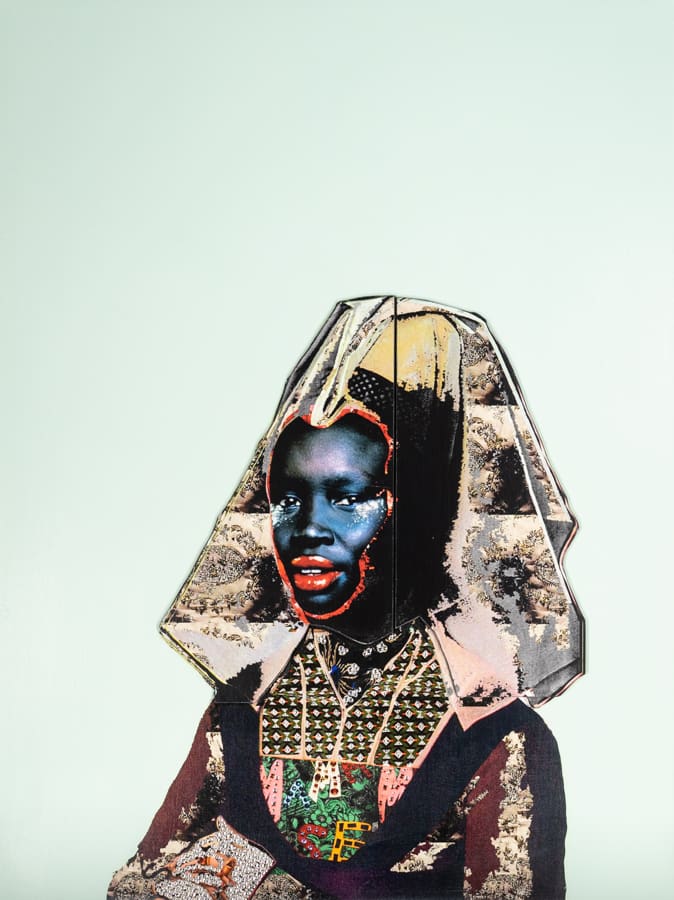 An emphasis on pattern and costume reveals Benjamin's sophisticated understanding of advertising, fashion, and style, which he developed over years of working in the commercial photography industry.  Even the modest size of many of the works in the Heads of State series is reminiscent of an array of glossy magazine covers. Overlapping patterns and rich colors gain momentum against fields of beige and gray. Compelling embellishments like crystals and pearls add texture and shine. Fragments of text reference literature and history in thought-provoking ways, drawing the viewer in for a closer look.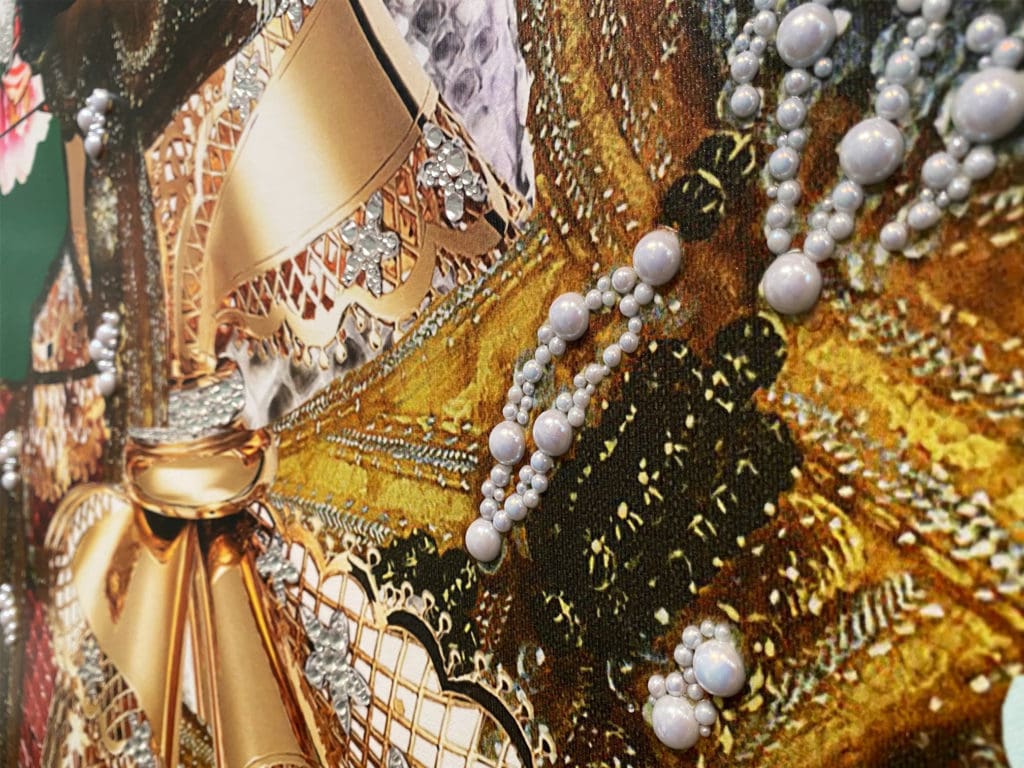 Gavin Benjamin's distinctive style is both visually and culturally provocative. With a new body of portrait-driven work underway through a residency at the Westmoreland Museum of Art, we look forward to seeing more from this remarkable artist.