The 8th annual DC Design House benefiting Children's National Health System once again gives Washington, DC's top interior designers an opportunity to showcase their talents.  This year's house, a new country estate in McLean, VA, has been transformed by a talented group and is truly inspirational. Again this year, Merritt Gallery|Renaissance Fine Arts is proud to be a primary art source for this project & event.
Dark walls and ceiling are balanced by the softness of Prescott's "Transmit."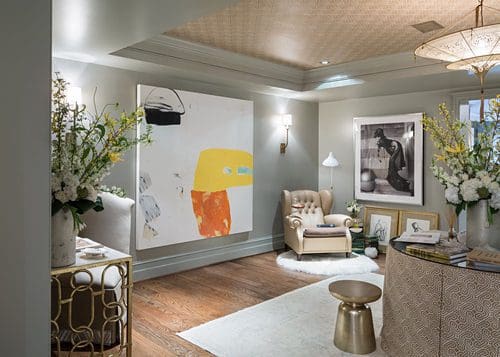 This art aficionado's space is an eclectic compilation of neutral colors layered with tactile elements and punctuated with art. An abstract painting plays off of a black and white photograph, creating harmony and the start of an intriguing conversation.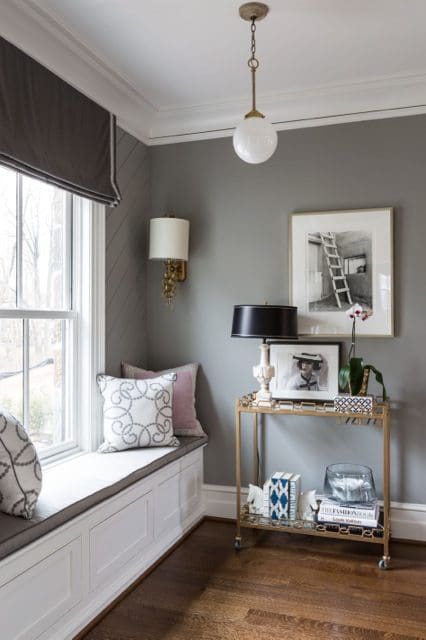 A Chanel inspired seating area designed by Pamela Harvey Interiors is complemented by Monte Nagler's "Ladder and Adobe Walls." The photograph adds interest and dimension and reminisces of a wonderful trip to Greece.