Keep an eye out for several pieces from our galleries in Historic Ellicott City's 33rd Annual Decorator Show House. This year's house is a beautiful French Provincial home—Belle Vue at The Chase—and features rooms by 21 different interior designers in varying styles.
The spacious master bedroom, designed by Wendy Appleby, incorporates a seascape by Josef Kote and an abstract piece by Lun Tse. Both works of art enhance the room's serene atmosphere and soft color palette.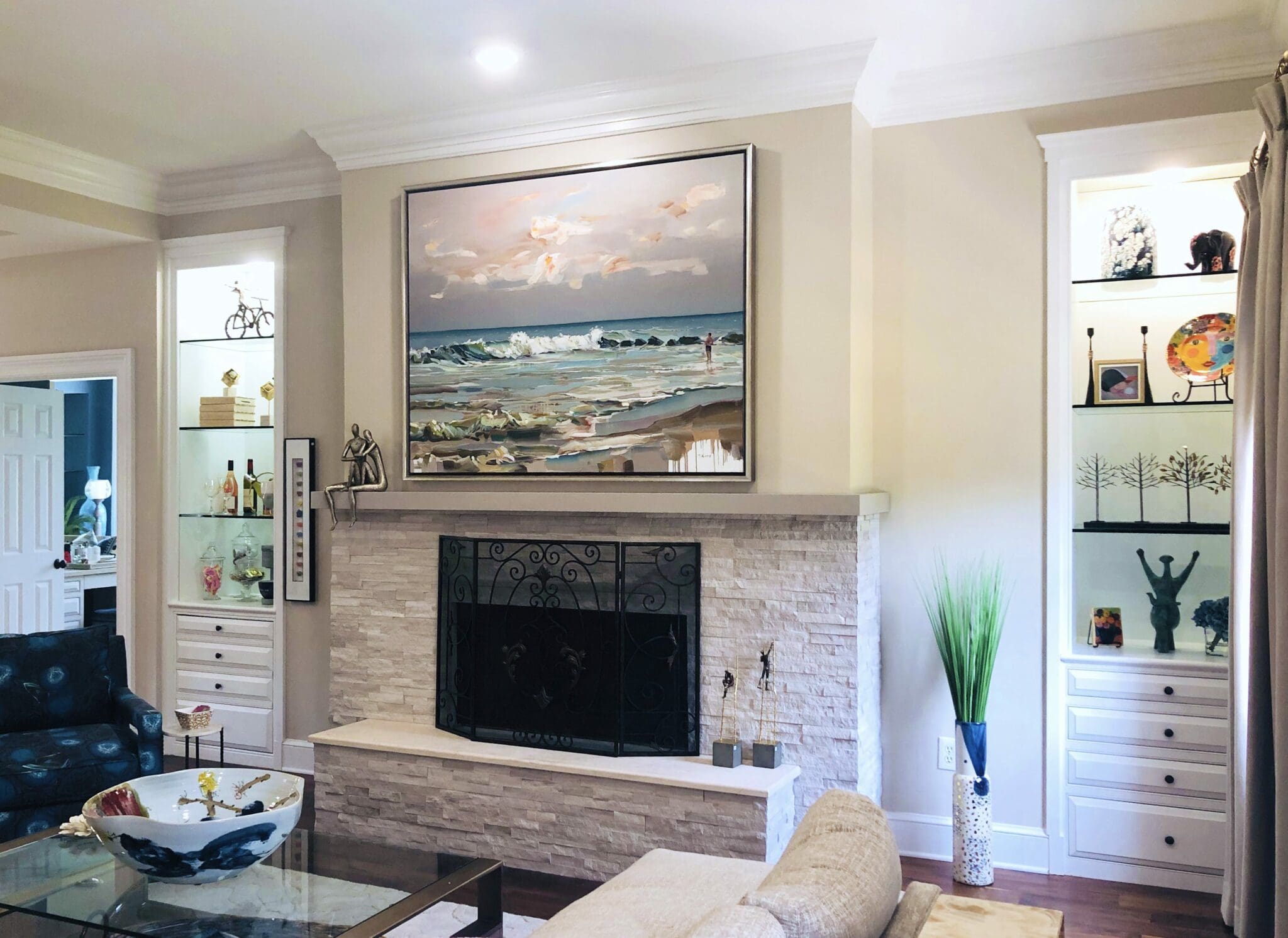 The house is open from September 21st to October 20th. Click here for hours, directions, and tickets.