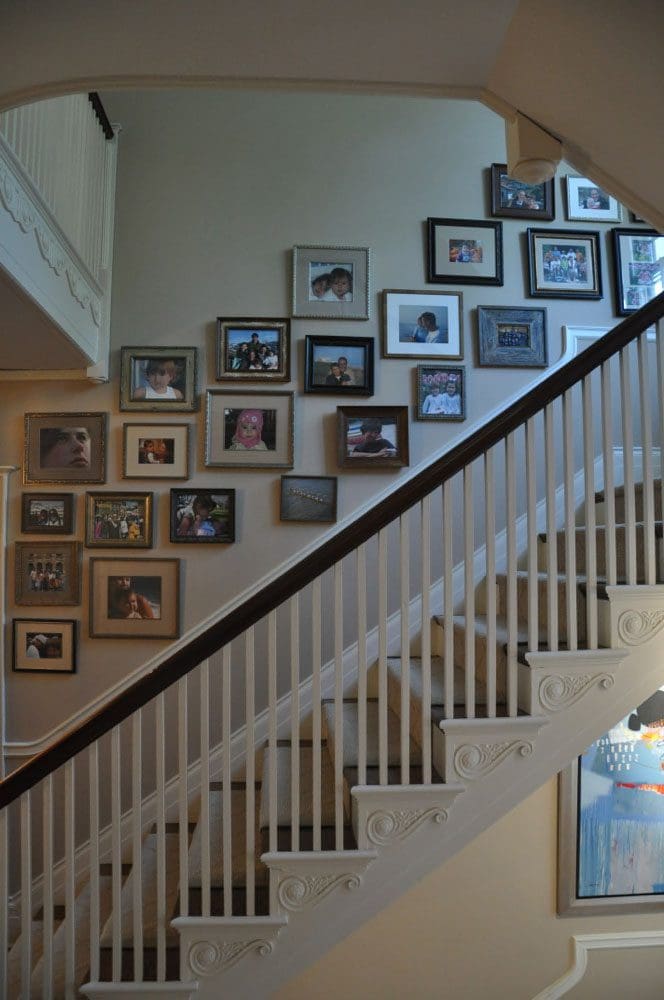 Creating a gallery wall is the perfect way to make a statement in any room.  Check out our five simple steps to creating the perfect gallery wall.
1. Mix art photography with family photos, prints and original artwork.
2. Combine different styles, colors and textures to achieve a layered look.
3. Establish a center point and work out. To ensure you will love the outcome, play with a grouping on the floor until you are happy with the layout.
4. Experiment with frames. Use the same frame for a unified, clean look or go eclectic by mixing and matching.
5. Use personal photos, your child's artwork or old family photos. Pick items that will start a conversation and tell your story.