Juliette Palarea, principal and designer at JPStyles, is an expert at creating interiors that exude both elegance and comfort. Specializing in renovations as well as new construction, Juliette and her team have completed award winning projects and been featured in publications including Baltimore Magazine and Chesapeake Home.
Continue reading to learn more about Juliette, and why she believes that art is an essential element to interior design.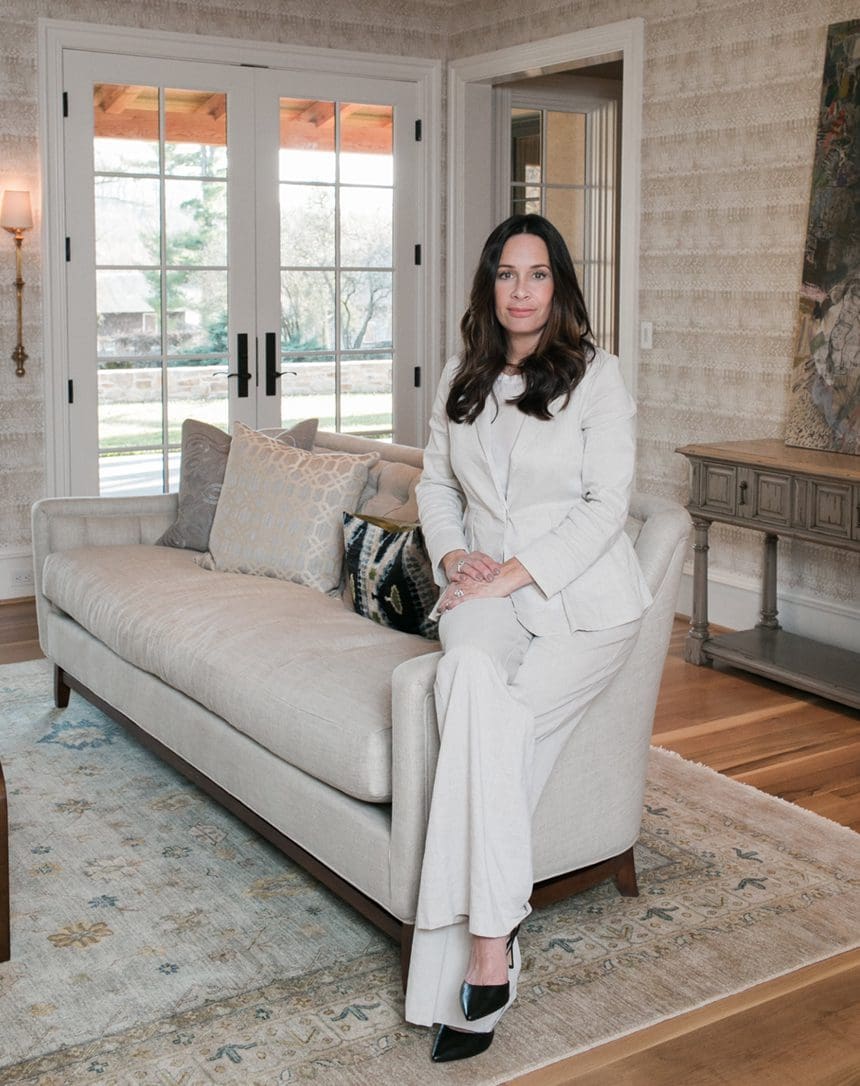 .
What do you love most about what you do?
JP: I love that my job is always different. I never know what the next six months or year, depending on the size of the project, will hold for me, and I love that.
.
What is your design philosophy?
JP: I don't have one. I think that when it comes to design, you are born with the desire to create. You can certainly practice different skill sets within that, but I think it's either in you or it isn't. I use all the experience I have and travel that I've done to pull from, but I don't lock myself into one specific design philosophy or technique. I don't think clients should either.
.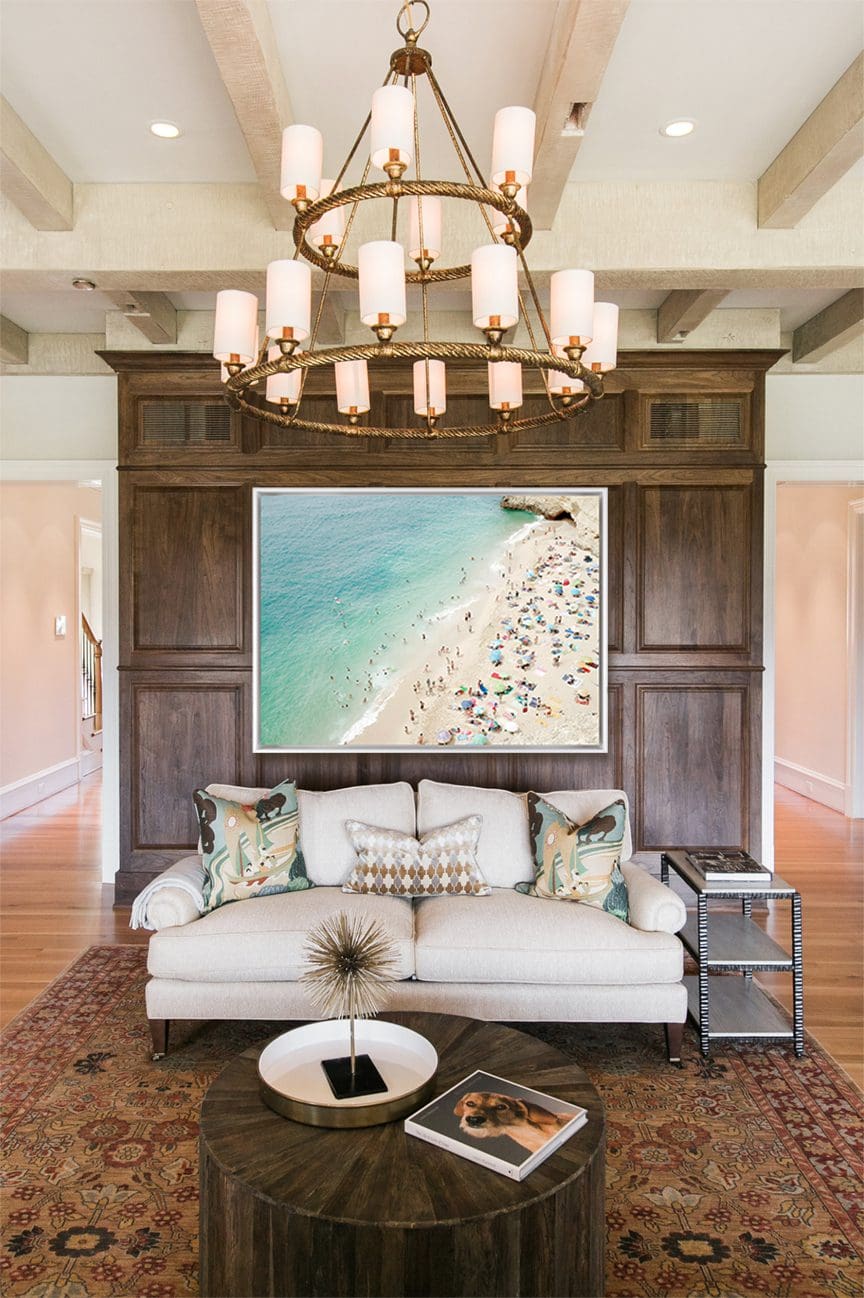 .
What's one thing that every room needs?
JP: Art! It's what makes it personal, what gives it depth. I can do the most beautiful architectural details for the bones of the house, and then fill it with beautiful furniture, but without the layer of art in each room, it just falls flat. It's what expresses the client's personality.
When I go into a client's house, one of the first things I'm looking for is their art, because it's going to tell me so much about them—are they risk takers, do they like lots of color? You can tell a lot from people's art.
.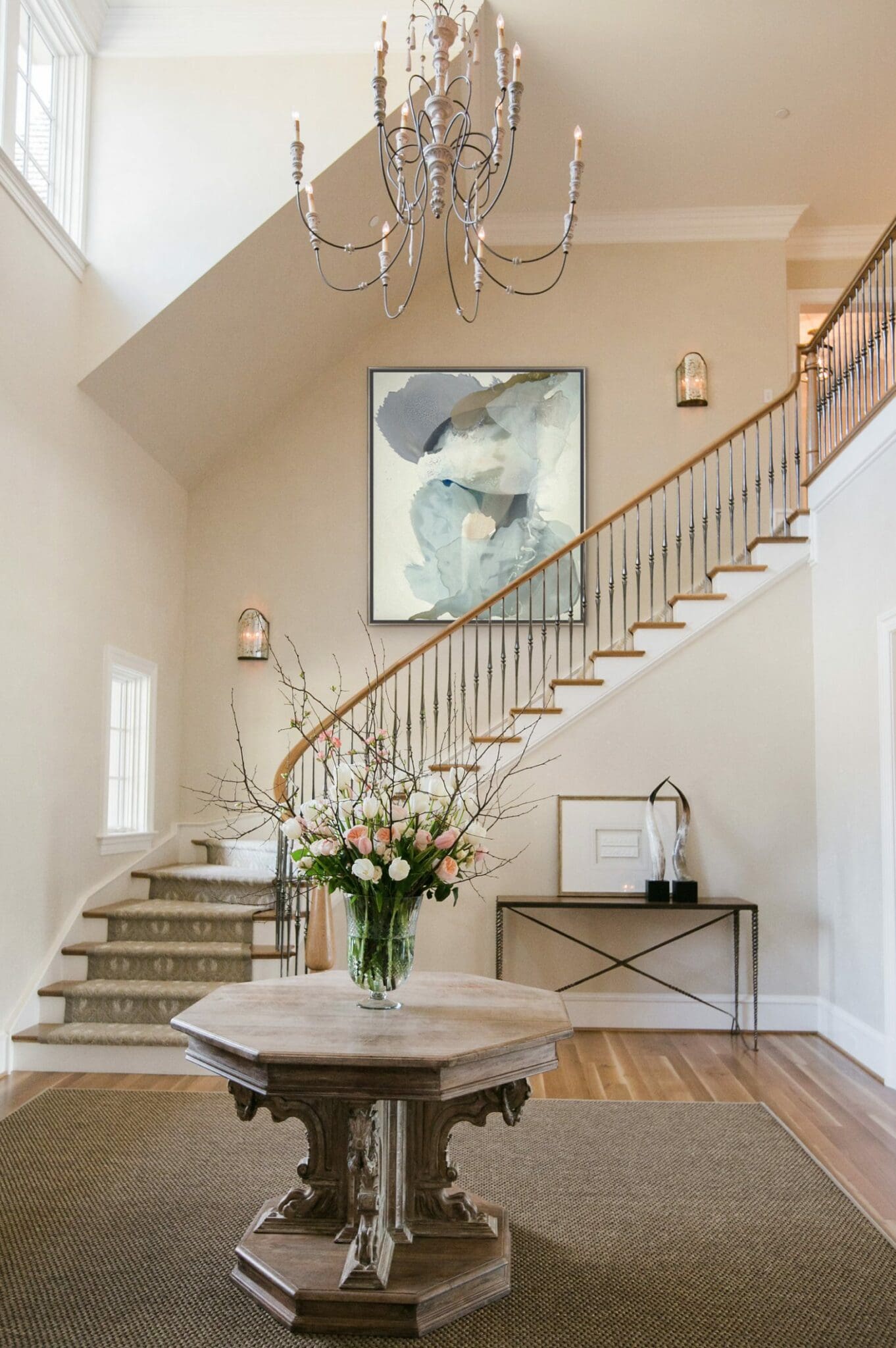 .
Your coffee shop order?
JP: Almond milk latte—I'm addicted to coffee!
.
Three things you can't live without?
JP: Outside of family and friends, I would say coffee, my laptop, and flowers. I always have flowers in my office, in my house, everywhere I go. I'm a little obsessed.
.
.
Top art picks from our collections?
JP: If I personally could create any home I wanted, I would have my own personal gallery of Charles Dwyer's work. I just love them all. Sapphire is my current favorite because it reminds me of my daughter.
And I like to mix art, so I would also have Joshua Jensen-Nagle. I would probably have a foyer with a grand staircase and have one of his pieces right under it when you came in. I would also want to mix in abstract, so I would choose Audra Weaser. Her work is beautiful.
---
Call 410-746-5435 to schedule an appointment with Juliette.
Make sure to visit jpstyles.net and follow JPStyles on Instagram for more interior inspiration.