Sculptor Dylan Martinez enjoys pushing the boundaries of human perception. Manipulating molten glass with amazing precision, Martinez explores the reflective and refractive properties of the medium, challenging the viewer to question what's real and what's an illusion.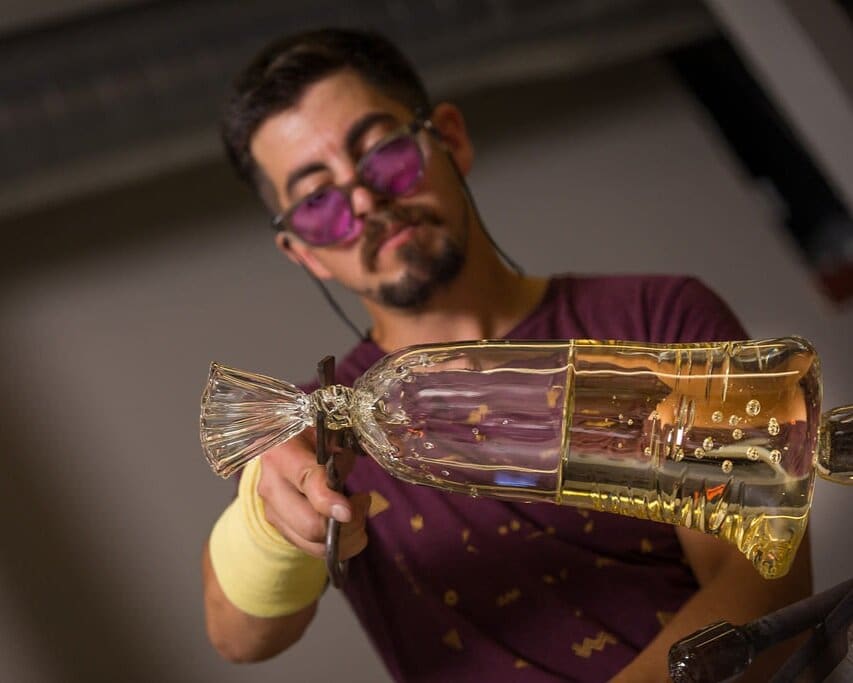 About the Artist
After discovering his passion for glass during a college elective art course, Martinez went on to earn an MFA in glass at Ball State University in Indiana. Since, he has honed his craft by studying with artists in the U.S. and abroad, including a recent residency with Venetian glass masters in Murano, Italy.
Martinez's work has been exhibited internationally and featured in publications such as Elle Decoration UK, American Craft Magazine, Interior Design Magazine, and Aesthetica Magazine.
H2O/SiO2 
Our new arrivals from Martinez's H2O/SiO2 series are made entirely of glass. These reality-bending sculptures perfectly capture the properties of a bag of water, down to the rising bubbles and plastic folds. They call to mind the nostalgic image of bringing home a fish from a pet store or carnival. However, leaving the bag empty, Martinez allows you to imagine your own creature in the water.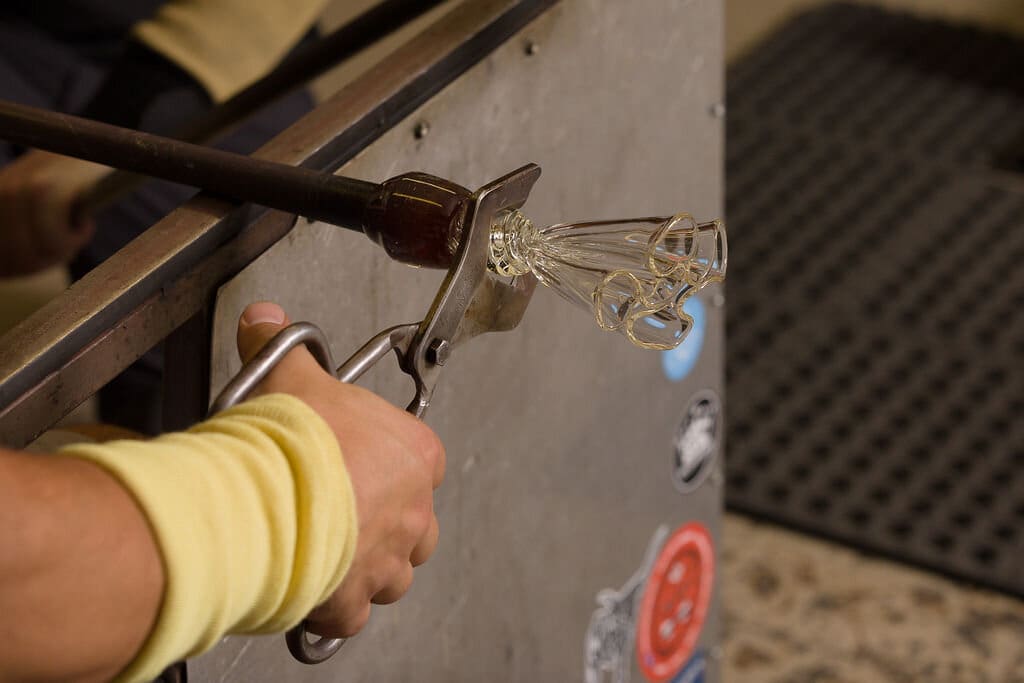 Process
Martinez begins each bag of water with a small gather of molten glass that he spins on an iron rod. After creating the structure of the bag, he uses a torch (at 3000 degrees F!) to heat sections of the glass and sculpt the wrinkles. Because the glass needs to maintain its heat and continually rotate, Martinez makes each sculpture in one sitting without breaks.
Take a look behind the scenes:
View this post on Instagram
View our current selection of sculptures by Martinez.