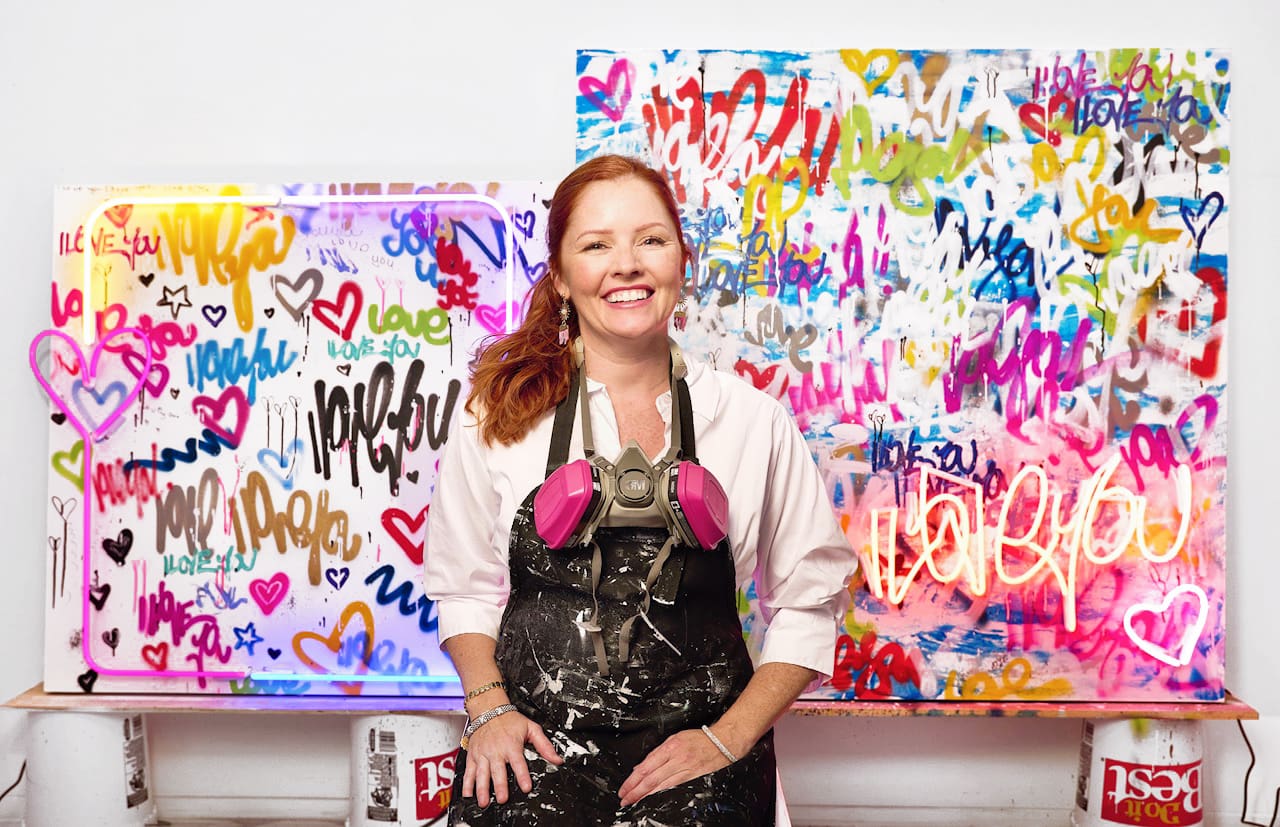 November 3–19, 2022
Merritt Gallery Popup Annex
5471 Wisconsin Ave, Chevy Chase, MD
A collection of works created throughout my intimate journey of life and love. From the innocence of childlike doodles to the rawness of gritty chaotic love, the emotion and feeling behind each painting is very real and personal. It's one that I hope the viewer can relate to and understand in their own love story journey.
Amber Goldhammer: Love Story
November 3–19, 2022
CHAMPAGNE RECEPTION
Thursday, November 3 · 4–7 pm
Meet Amber in person at our opening reception.
AMBER IN ACTION
Wednesday, November 2 · 12–4 pm
Watch Amber create a painting and mural on the walls of our Chevy Chase gallery.
Let Amber "Make It Yours"
Amber has created this unique limited edition on metal especially for the exhibition. Order yours now, and she will personalize it for you.
For the latest exhibition details, sign up here: