This historic barn structure was transformed into a luxurious modern estate. From the grand entryway staircase to the lofty beamed ceilings, the home is full of incredible architectural detail. The homeowners chose several statement-making pieces to complete the interior, designed by Kirk Designs, Inc.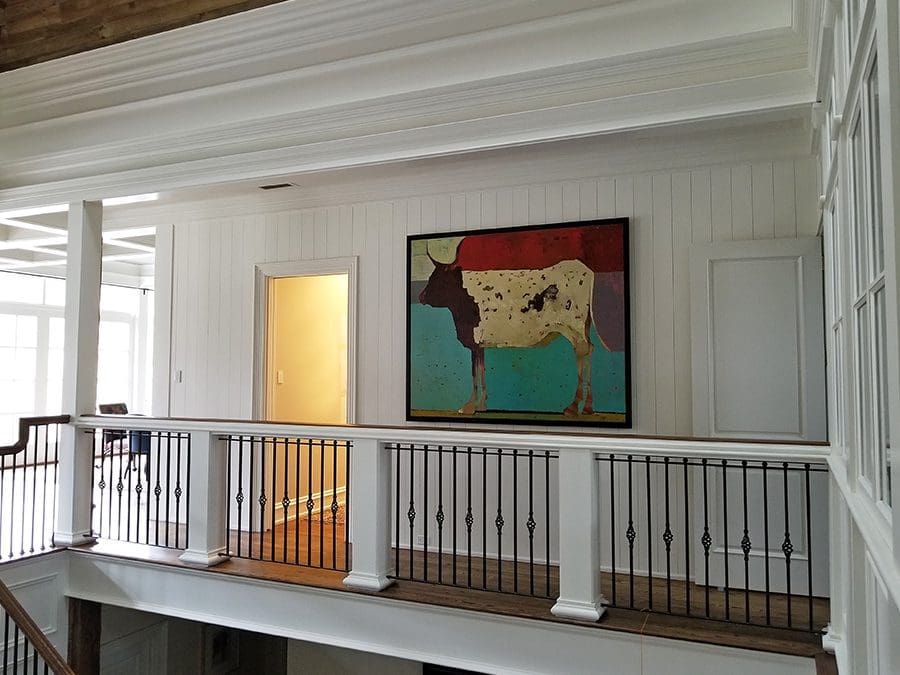 Sherri Belassen's Retro Vache and Teresa Calderon and Mersuka Dopazo's Sin Prisa are lively additions to the second level hallway. Belassen's piece nods to the home's past, while Calderon and Dopazo's reflects the contemporary restoration.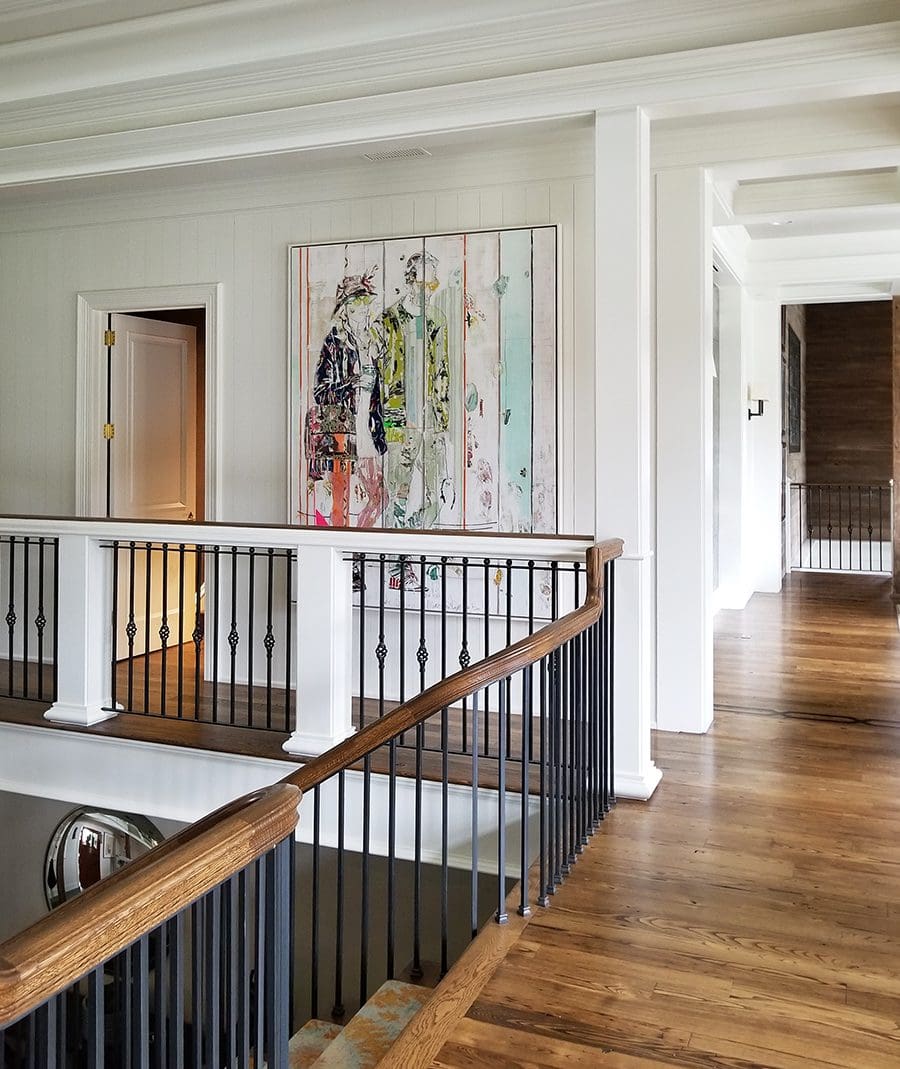 Ariel Vargassal's I Scream balances whimsy and sophistication in this welcoming sitting area.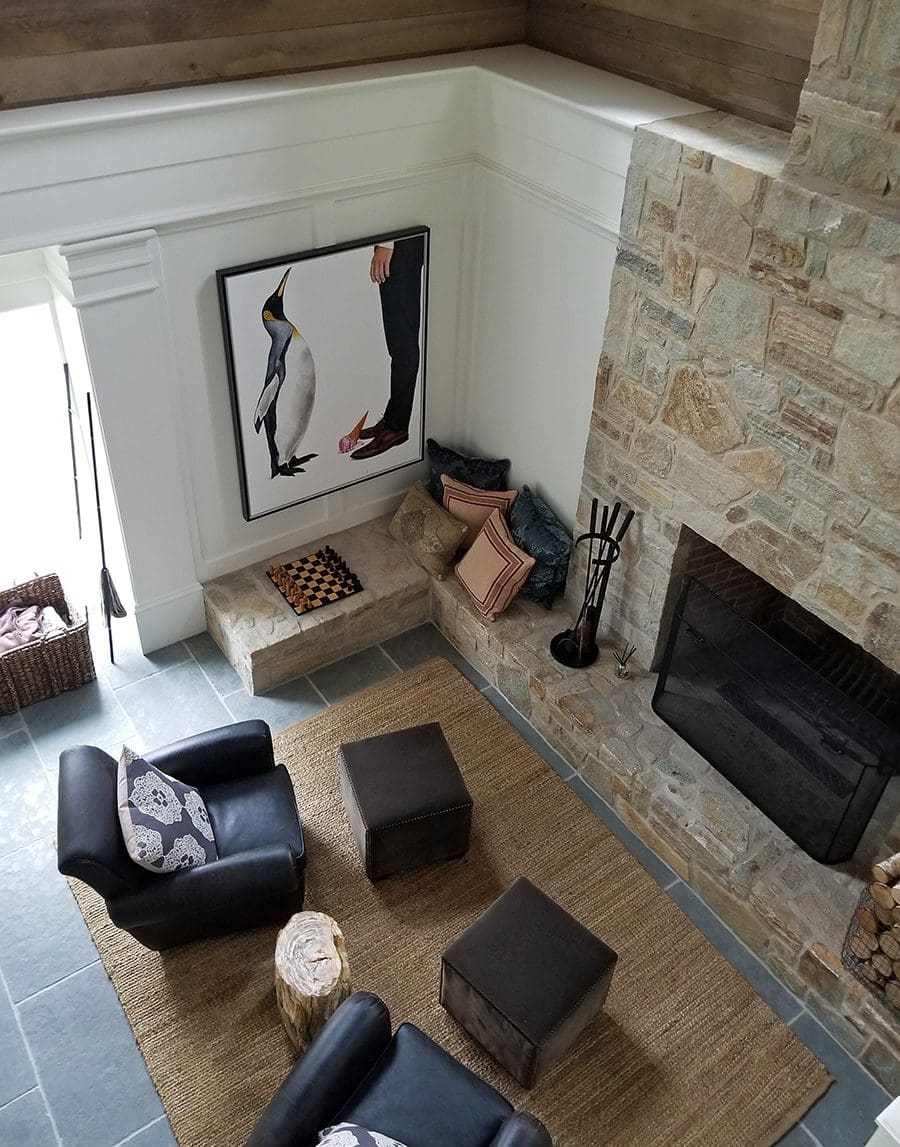 Find the perfect pieces for your home. Schedule an appointment with one of our expert art consultants.