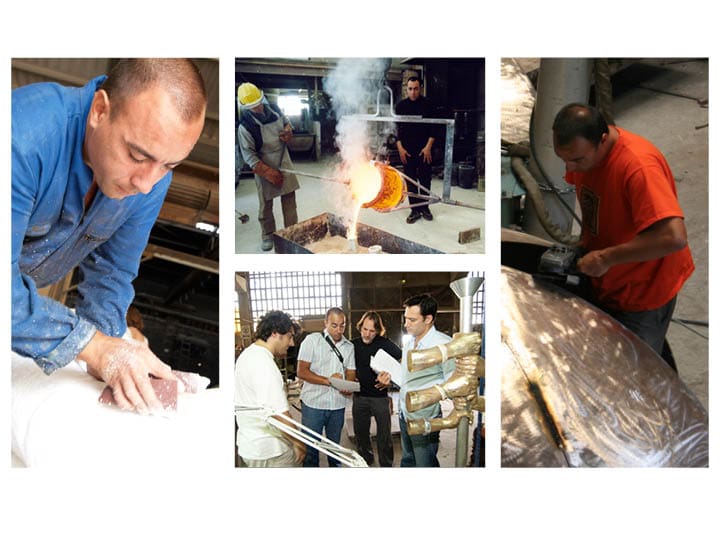 "Life is a wonderful endless journey… if you know how to live it."
The message and essence of Lorenzo Quinn's work is to celebrate life and live it to the fullest. He uses sculpture as a means to aid people in understanding tolerance and living in harmony. He began his artistic career as a painter, but upon noticing that his work lacked the dimension he felt it needed, he turned to sculpture in the 1980s. He has been influenced by Renaissance and Baroque sculptors such as Michelangelo and Bernini, as well as the early Modernist sculptor Auguste Rodin. Quinn's work has been featured in numerous public and private collections throughout the world, including the State Hermitage in Saint Petersburg, Hyde Park in London, the Caldea Building in Andorra, and the Grand Hyatt in Qatar.
Many of Quinn's pieces are inspired by poems and thoughts he has written. To experience these pieces in person, visit the gallery.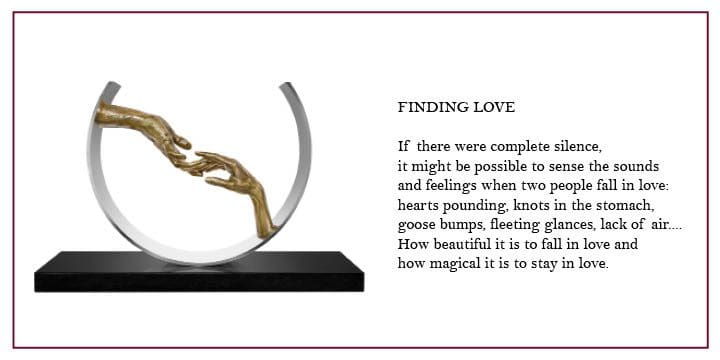 Lorenzo Quinn at The State Hermitage Museum from Halcyon Gallery on Vimeo.
Quinn had the opportunity to exhibit his work at the State Hermitage Museum in Saint Petersburg, Russia. In the above video, see larger scale versions of Quinn's pieces and hear some interesting commentary about the work and what it meant to his to show there! Also below, see Lorenzo Quinn sculpture in the context of lovingly manicured outdoor spaces. The photos were featured in Baltimore Style Magazine in an article by Kathy Hudsonon with photographs by Alan Gilbert. The work transforms and lends itself beautifully to any area where it is placed.