Whether painting a seaside home or a powerful figure, Mark Beck captures the American experience with reverence and beauty. Learn more about the New Mexico based artist in our interview below.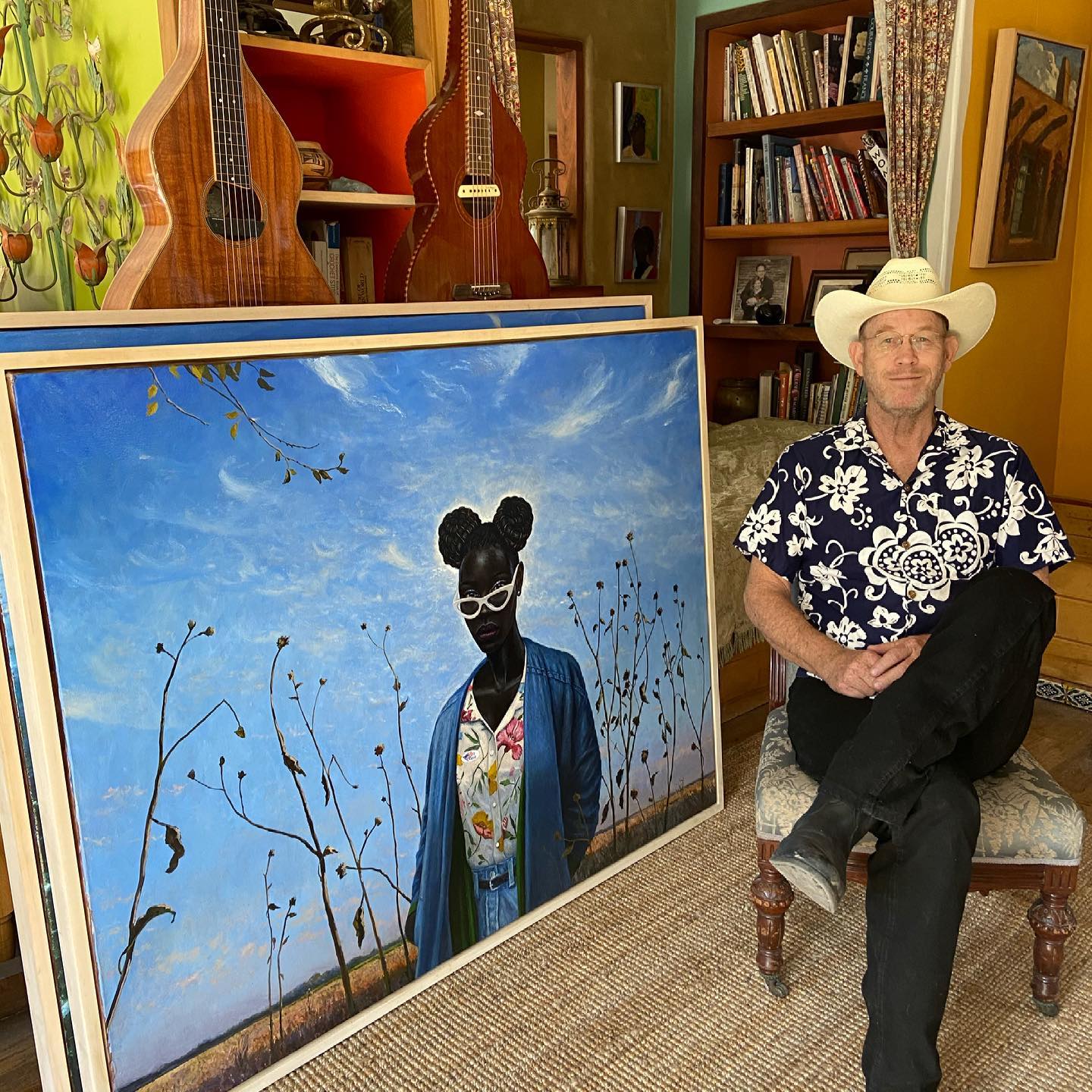 Can you describe your creative process?
Before beginning a piece, I gather any necessary reference materials and make a careful but incomplete drawing on the surface that I will be painting. I make the painting without much preparation. Faces usually come from my imagination, unless there is an actual model involved, which is not often, especially during Covid-19.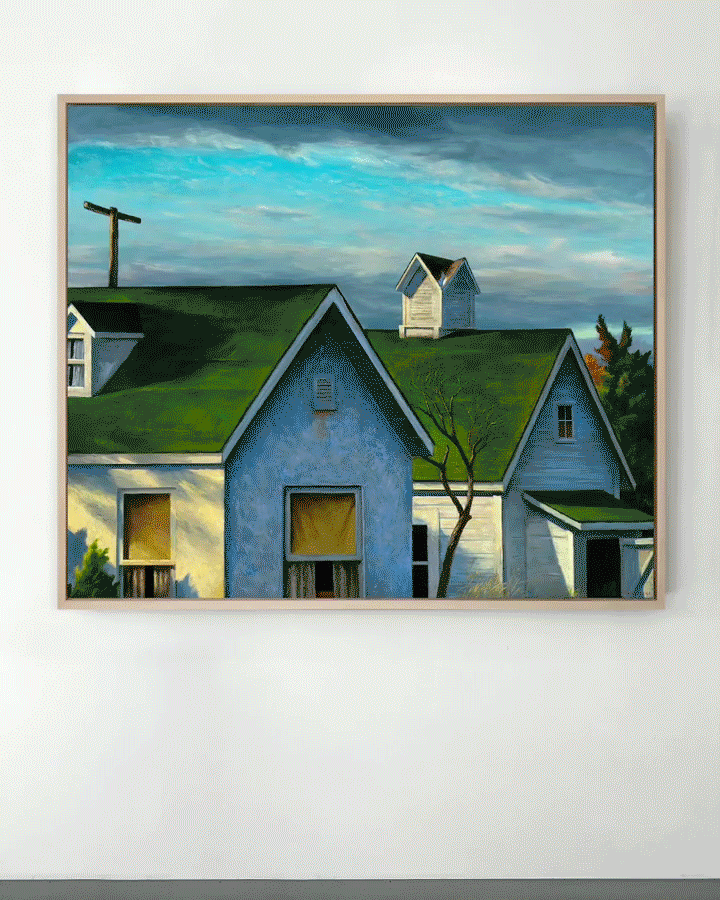 Tell us about your background. When did you start creating art?
I began painting at the age of 15. I discovered Frederic Church, the 19th century landscape painter and became obsessed with the Hudson River School painters and also some other 19th century West Coast painters such as William Keith and Thomas Hill. I used to ride a small motorcycle on the freeway 50 miles to the Oakland museum to see the landscape paintings as a 17 year old. I was deeply inspired by the way these large landscape paintings were made and by the sheer beauty of the subjects.
View this post on Instagram
What is your studio space like, and how does it affect your process?
My studio space is not large but is my sanctuary. It's about 500 sq. ft. It feels small but I have managed to make several 10 ft. paintings and a 14 ft. piece once. I have an almost constant companion – my pit bull Freddy sleeps on the couch. I generally work seven days per week, but not at a hurried pace. When I am preparing for a show I'll work long days.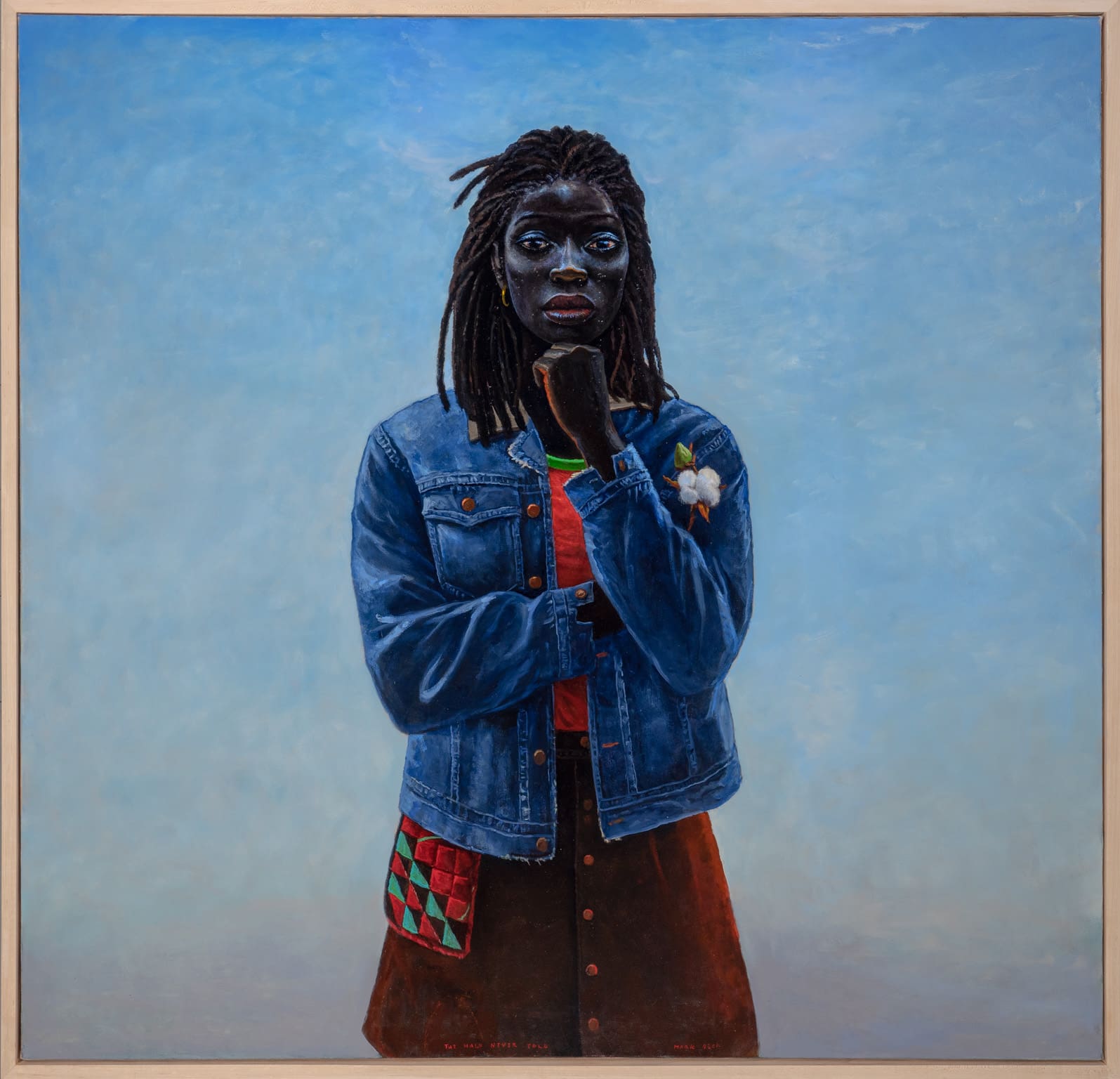 How has your work evolved over the years?
My work with landscape and architectural notes continues. It has been a favorite theme for decades. It offers a great opportunity to explore light in a painting and challenges me to use light as a unifying element in pictorial space.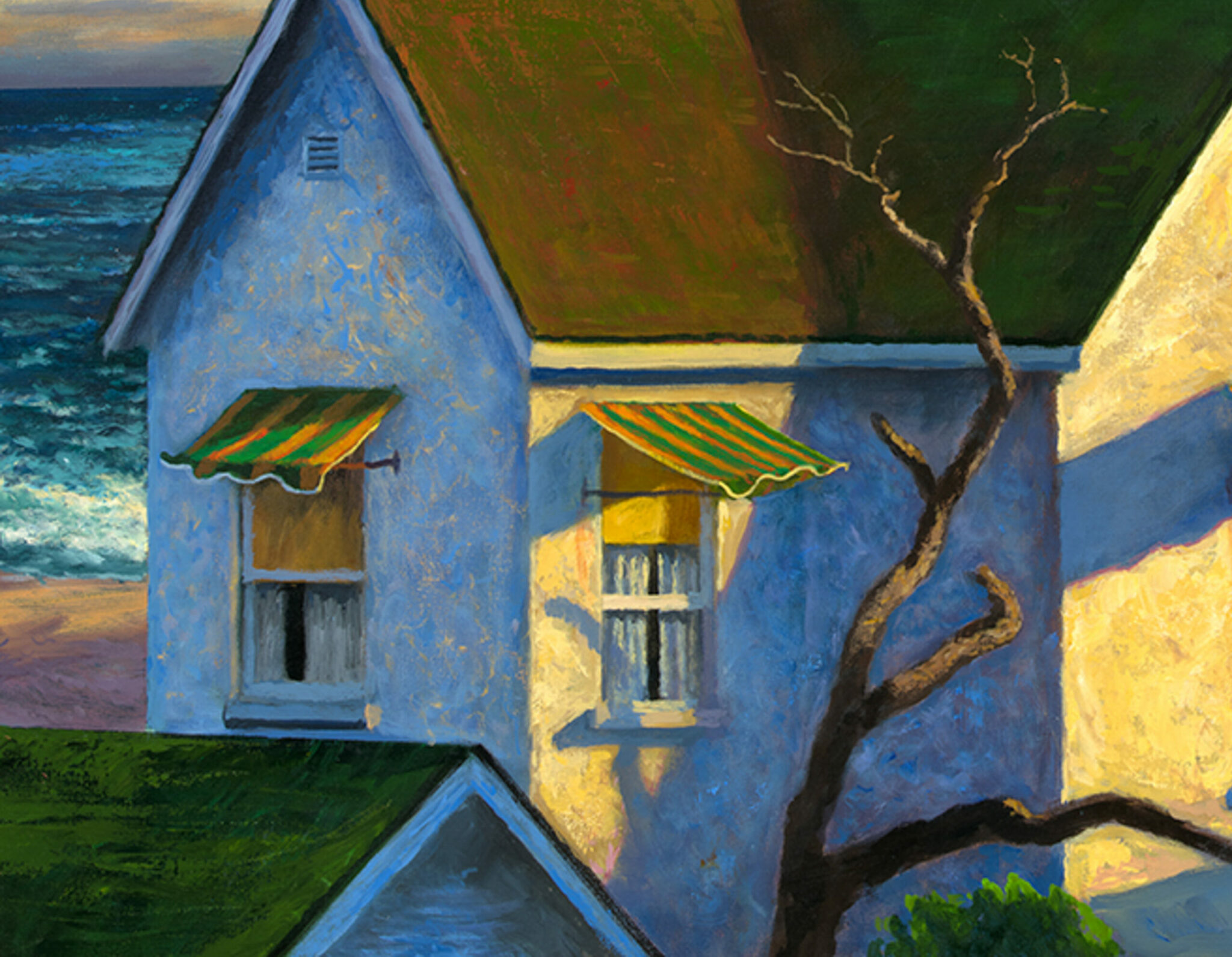 Is there anything else you would like to share with us?
Over many years I've come to understand the relationship between Manifest Destiny, the ideology that fueled the landscapes of the day, and the power structure in America, religious underpinnings thereof and systems of racial and class oppression. So the beauty that attracted me initially became a window into a greater understanding of American evolution. This understanding fueled much reading about American history that I had not been taught in school. I have always channeled my interest in American history into my work.
View our current collection of work by Mark Beck.
Learn More.