Inspired by modern architecture, Maura Segal is drawn to the contrast between negative and positive spaces and the coexistence of two and three dimensional planes. As someone who finds comfort in the consistency of her daily routine, Segal incorporates playful, precise lines and geometric shapes into her work to reflect this sense of balance. Her minimalist style, along with the integration of bold colors and texture make her work incredibly intriguing.
Learn more about Maura Segal and her process in our conversation below.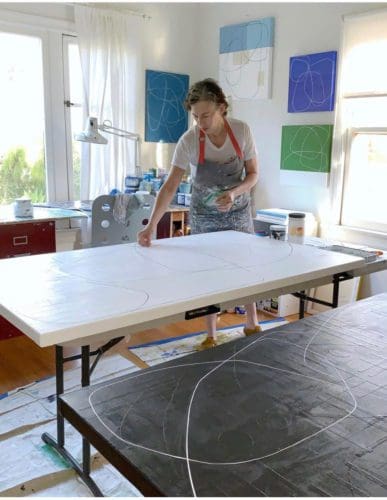 What do you hope viewers see in your work?
MS: My attention to detail. To notice the under layers of hand cut papers and notice that the curvilinear lines are actually made of thinly cut paper. I know when a piece is completed because it feels balanced and whole. I hope the viewer feels this as well.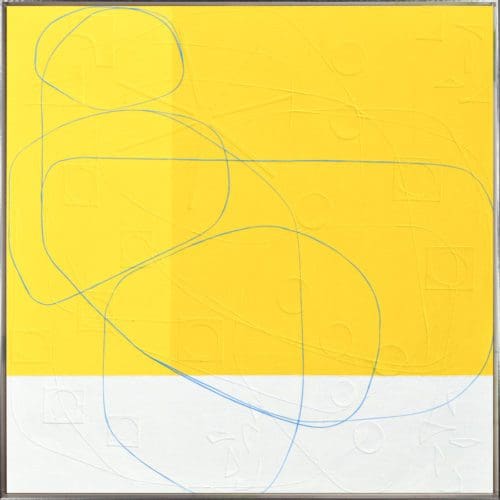 How would you describe your studio?
MS: My studio is a light-filled space in Santa Monica, attached to the home I share with my husband and three daughters. The windows are always kept open to feel the sea breeze. I like to work on several projects at once, while listening to audio books (my favorite genre is international fiction) and always have a cup of hot, green tea next to me.
What inspires you?
MS: Modern architecture and minimalism.
How has your work evolved over the years?
MS: My work has become more minimal, more crisp. My curvilinear lines have become more nuanced and sculptural.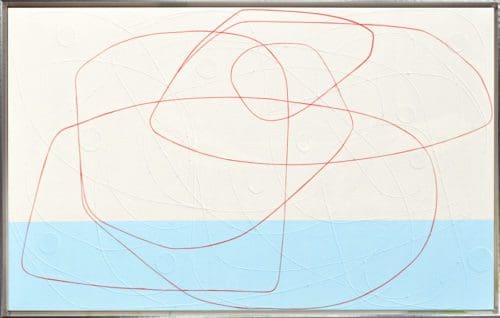 How do you come up with your titles?
MS: Over breakfast, with my daughters.
Stop by the gallery nearest to you to see Maura Segal's art in person!