It's hard to believe the "in person" art presentation was once the only way to show art! Several years ago, our galleries started Photoshopping art for our clients when presenting in person was just not possible: home renovation in progress, art for a location out of town, etc. Then the pandemic came along and completely reshaped the digital world—making virtual showings an incredibly powerful tool for all types of art collectors.
Working one-on-one with an art consultant, clients are able to see exactly how their final selections will look and feel like in their space, making the final choice an easy one.
Take a peek at the four examples below. Can you figure out which is photoshop and which is the final installation?
#1 Varied Styles and Palettes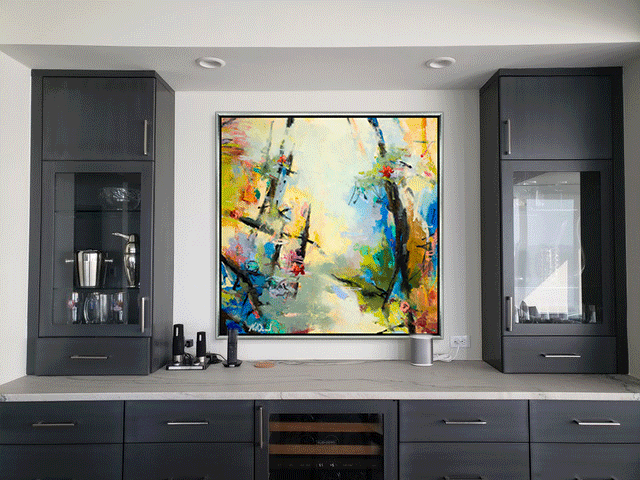 This dining area was part of a client's contemporary open concept home. The goal was to find a modern piece that would complement the style of the room, while adding a touch of color. We knew the perfect size for this alcove would be a 48 x 48 inch square, and there were so many possibilities from there! A little bit of Photoshop helped the clients visualize various color palettes and painting techniques in the space, each creating it's own mood.
THE FINAL INSTALL:
The clients ultimately decided on an abstract piece by Lun Tse that exudes warmth and adds a dynamic sense of movement to the alcove.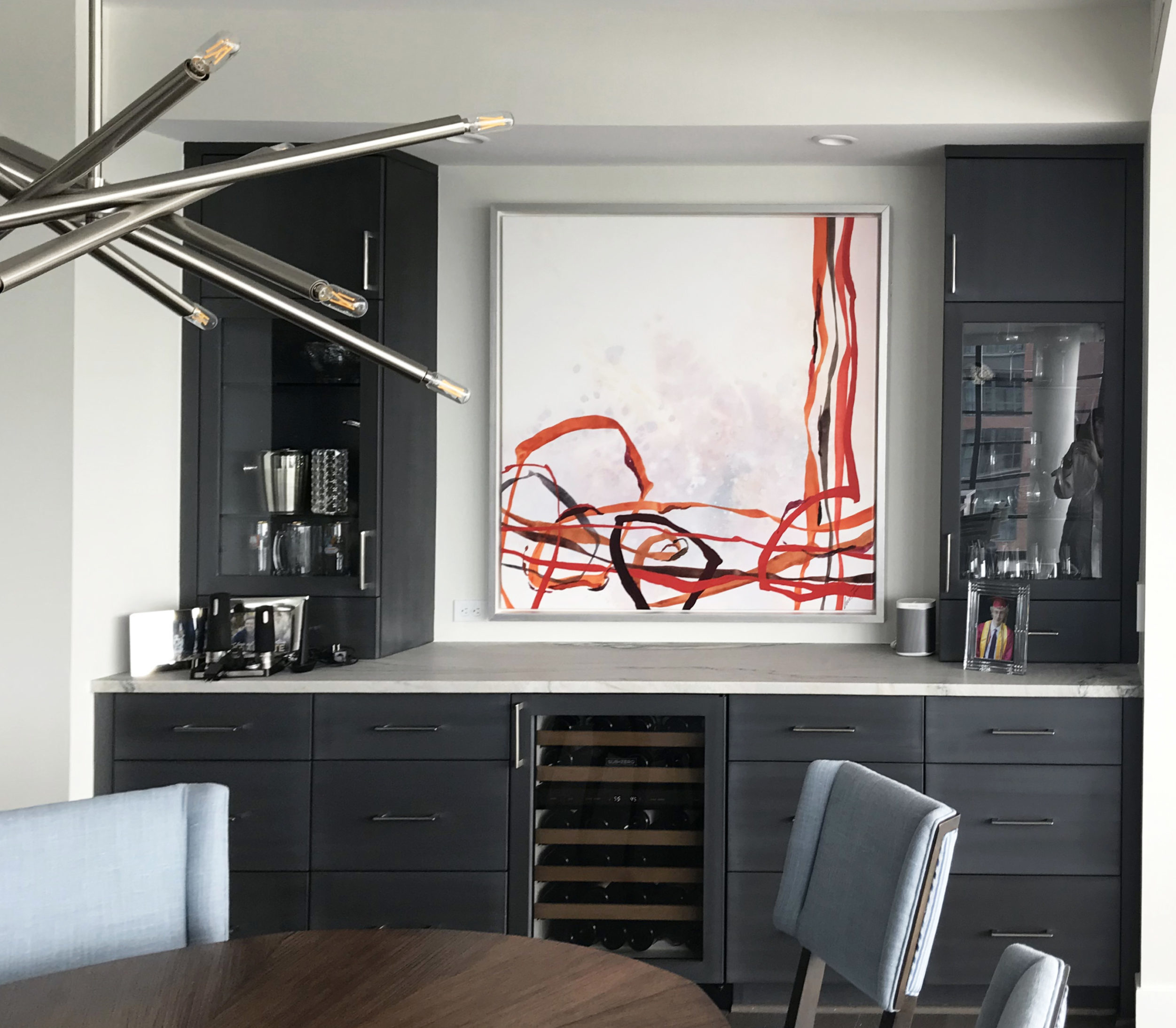 #2 Creative Custom Framing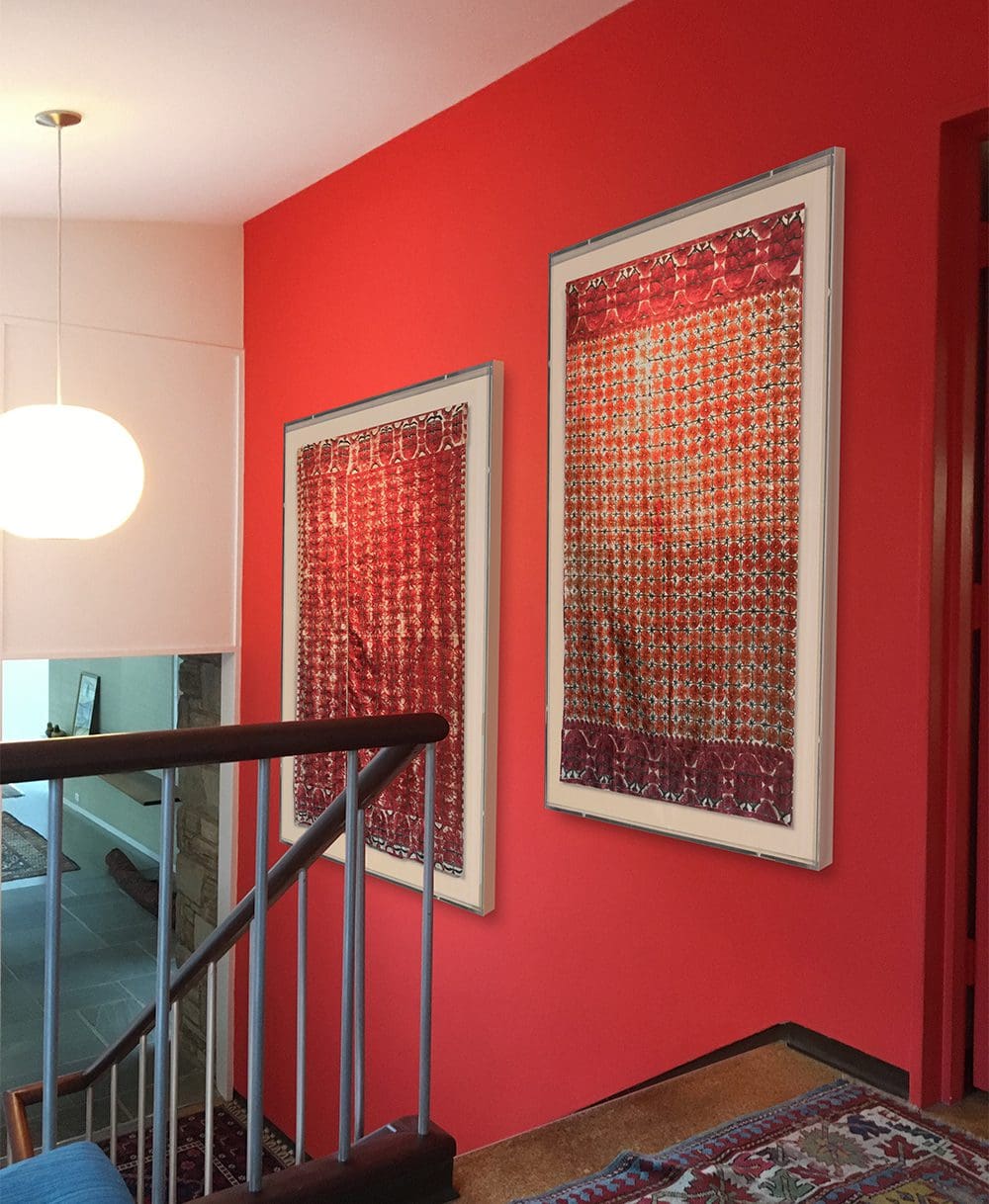 These clients had two intricately woven scarves that were meaningful and display worthy. We designed custom framing to include museum quality acrylic boxes and linen matting. This design would preserve the scarves and give them an elegant, finished look. We wanted to make sure this design would scale properly and "play nicely" on their vibrant wall. Seeing a mockup of the framed scarves allowed the clients to visualize the final presentation.
THE FINAL INSTALL:
The scarves turned out absolutely stunning, framed to perfection against the bold persimmon wall.
#3 Thinking inside or outside the box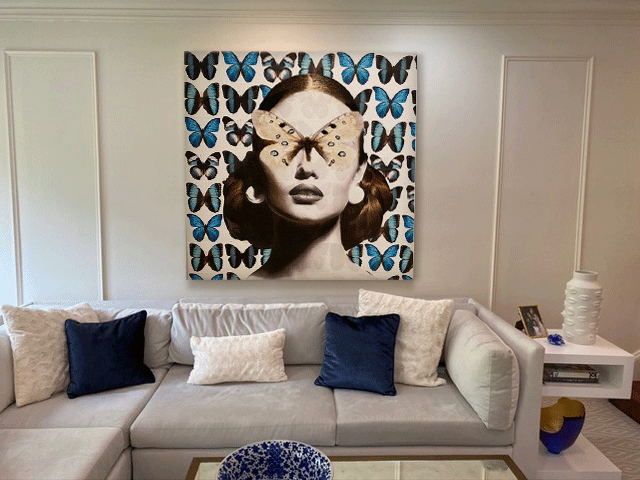 Interested in two striking portraits by Anke, this client needed to be sure that the scale would work with the wall moulding. We superimposed both pieces, one that covered the moulding, and one that hung inside of it.
THE FINAL INSTALL:
While both options looked amazing, the colors of Daisy really pop in the space, and the piece fits perfectly inside the panel.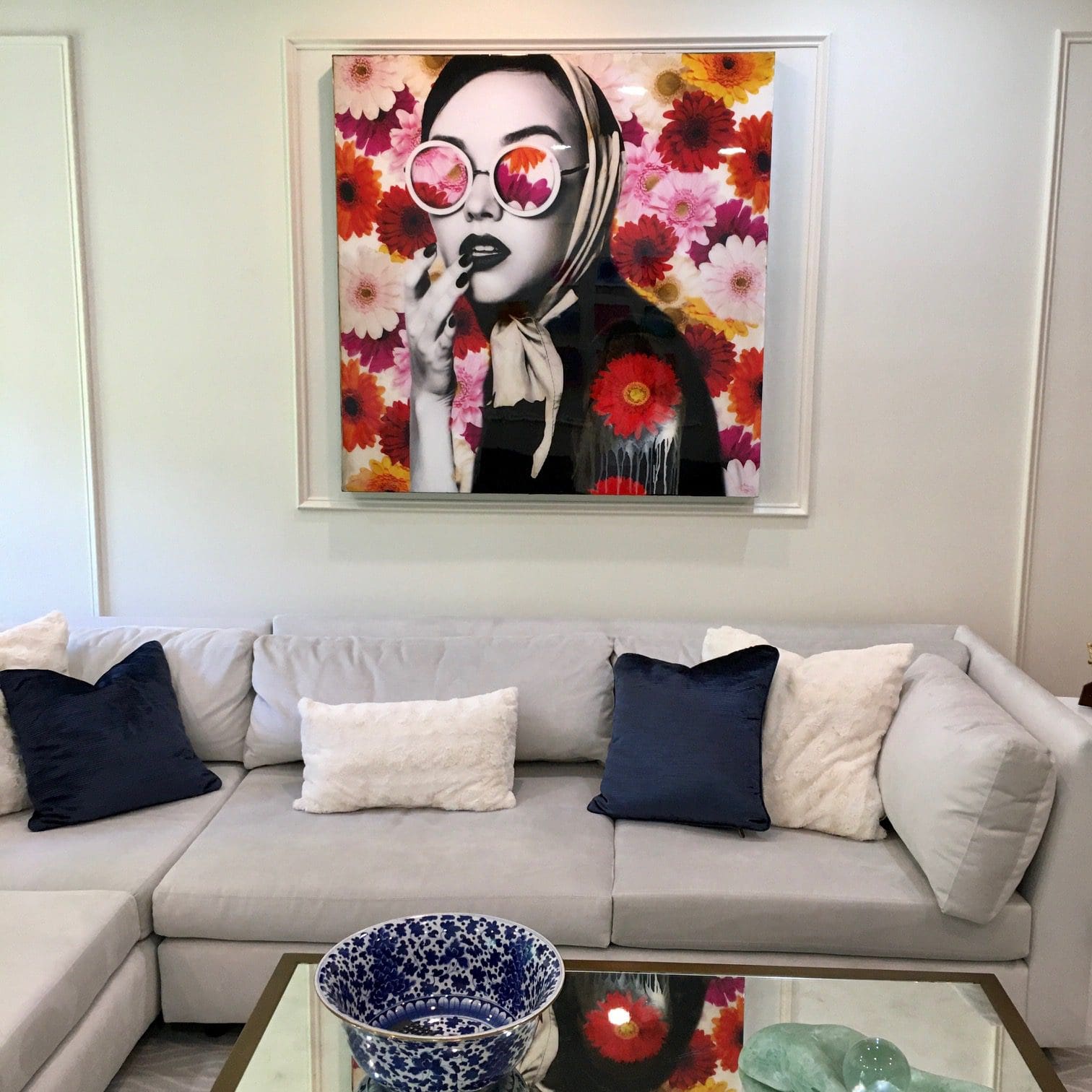 #4 Going Large-Scale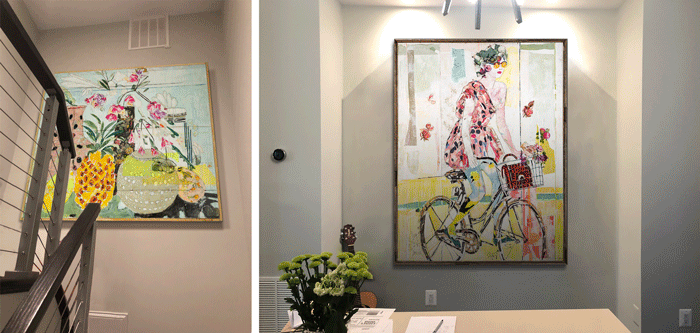 These clients were searching for a couple of statement pieces for two important spaces in their home. While our art handlers are always up for a challenge, putting a virtual presentation together made it much easier to play with several oversized pieces. The clients got a chance to experience various large-scale works by Mersuka Dopazo, Hunt Slonem, and Ashley Andrews in both spaces.
THE FINAL INSTALL:
The client decided on two impressive works by Dopazo – a still life in the stairway and a whimsical figurative piece in the dining area.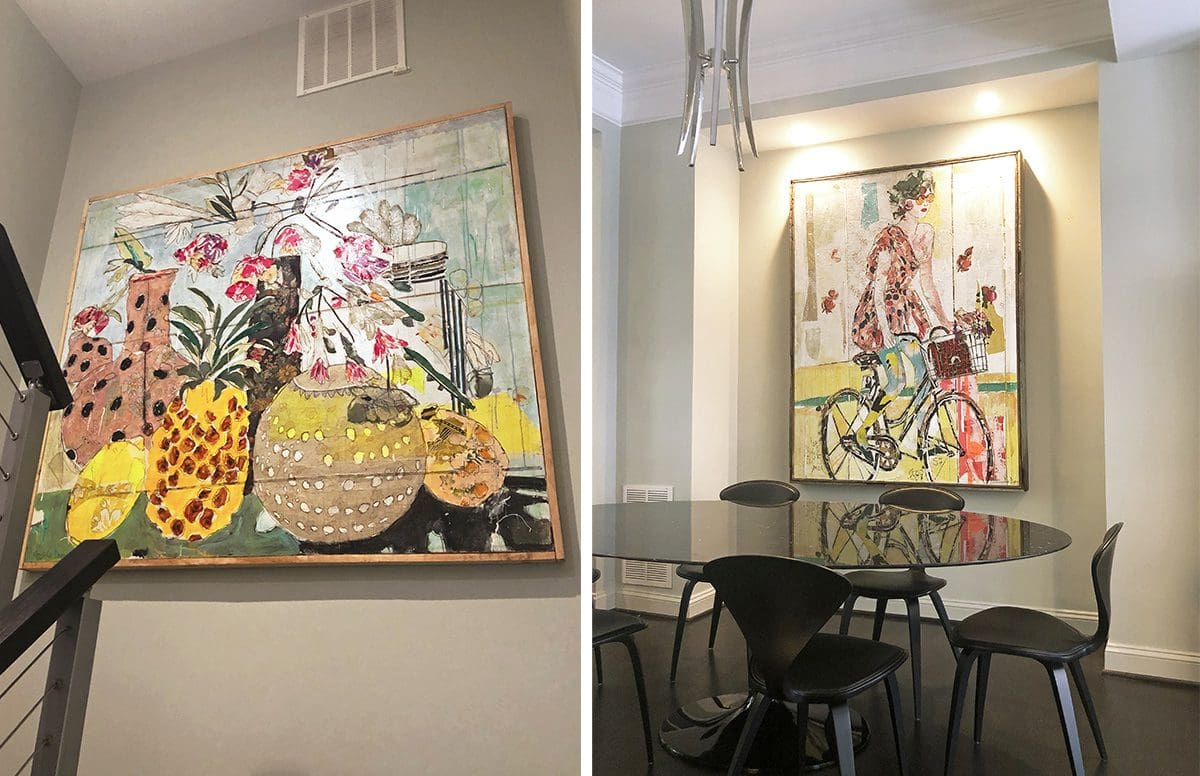 Learn more about virtual presentation.
Ready to get started?
Contact the gallery nearest to you.