Artists mix cold wax mediums (CWM) with their oil paints to extend and add body to the paint. The possibilities of layering and building transparency and texture are incredibly unique with the malleable nature of this medium.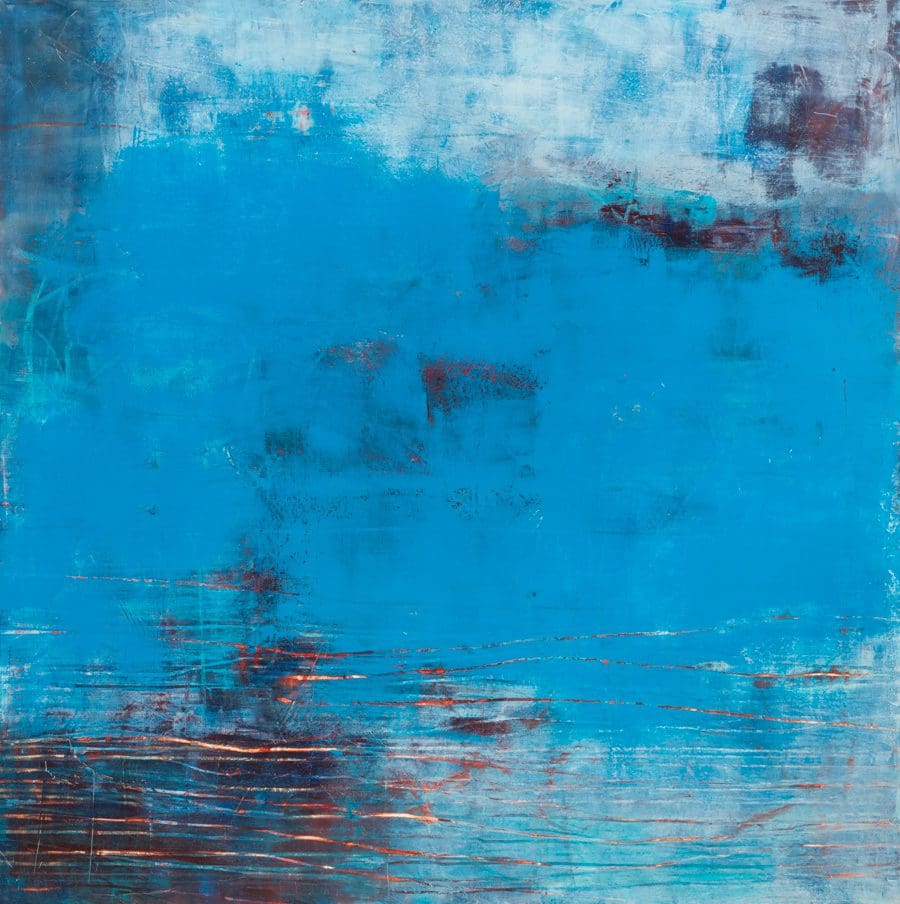 CWM is made from a majority beeswax, a little bit of solvent, and several ingredients that aid in the drying time of the paint. When mixed with oils, the medium is soft and paste-like in consistency. Artists use CWM to create layers of waxed color on top of one another, often digging into each layer to create rich etchings, and to expose the layer of medium and color beneath.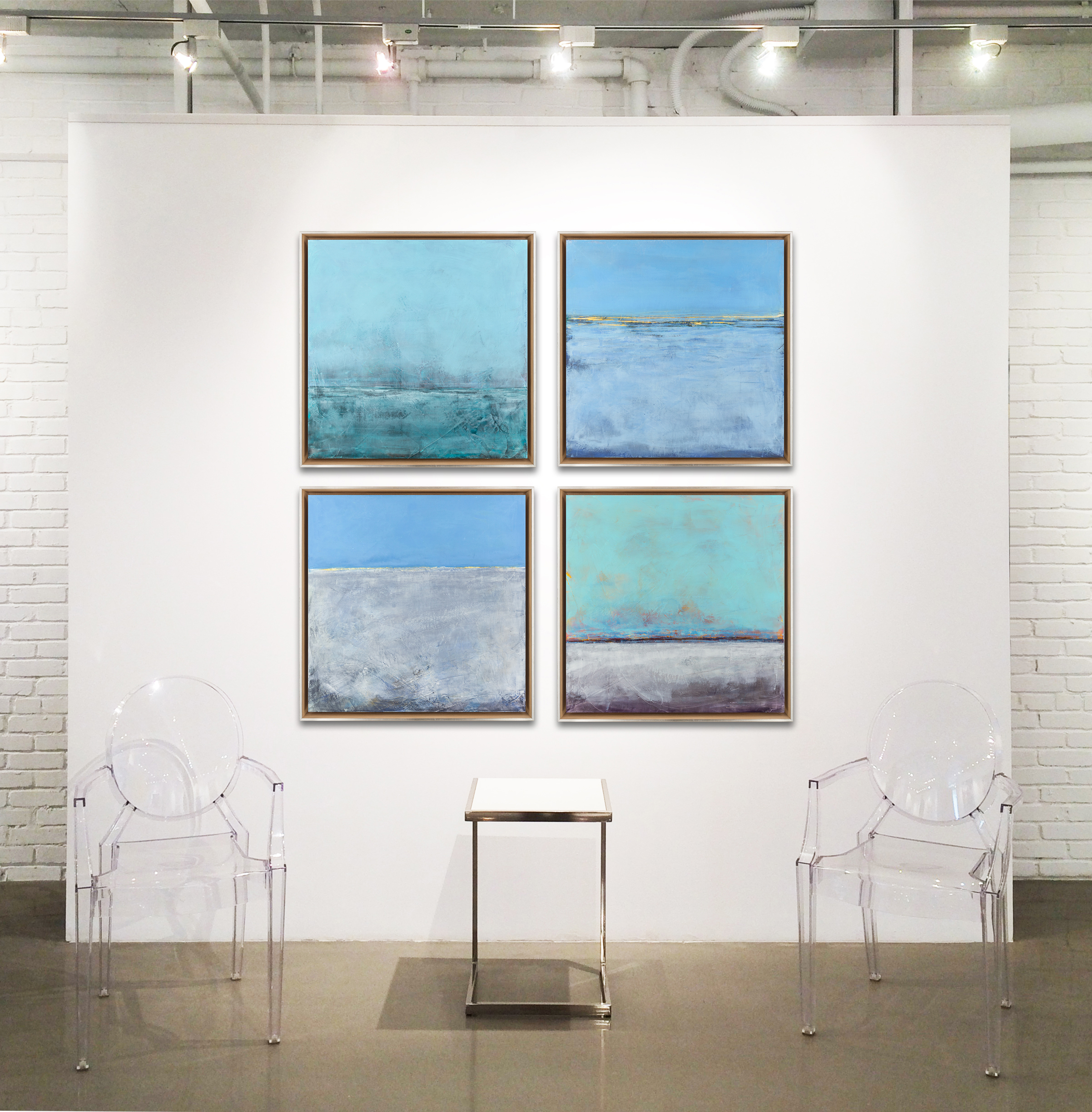 Rather than using a brush to apply paint to canvas, wood or panel, artists using CWM often apply the medium with palette knife, brayers or other tools which allow pressing, scratching and scraping of the surface of the wax.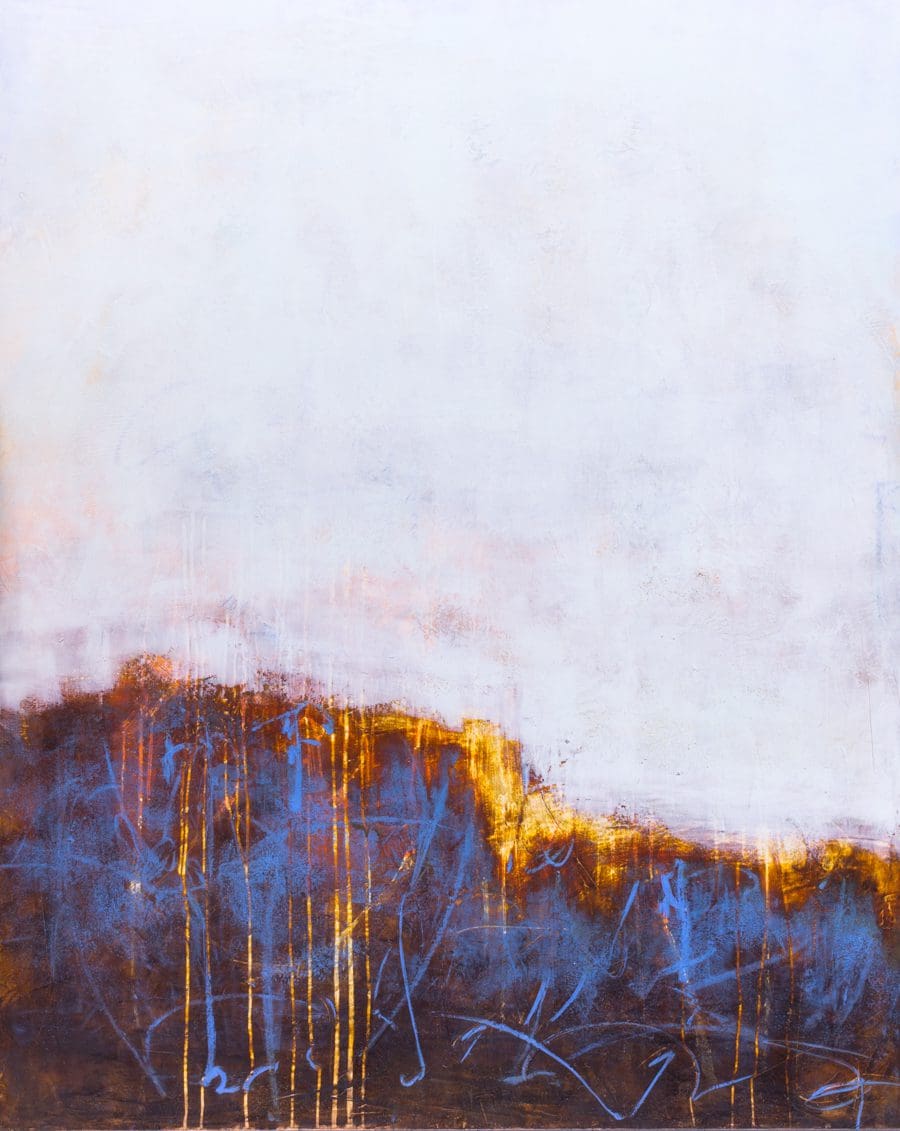 Artist Jeff Erickson uses CWM in his mixed media pieces, building textural effects on canvas, gessoed hardboard, and paper. Erickson creates multiple layers of translucent colors, and through the process of scratching, distressing, and dissolving, captures depth and feeling within his paintings. With CWM, Erickson allows his paintings to develop organically, seeing where the creative process leads him.
Learn more about Jeff Erickson and his creative process using CWM in an interview with the artist and our galleries. Plan a visit the gallery nearest you to experience a breadth of stunning mixed media works like these in person.