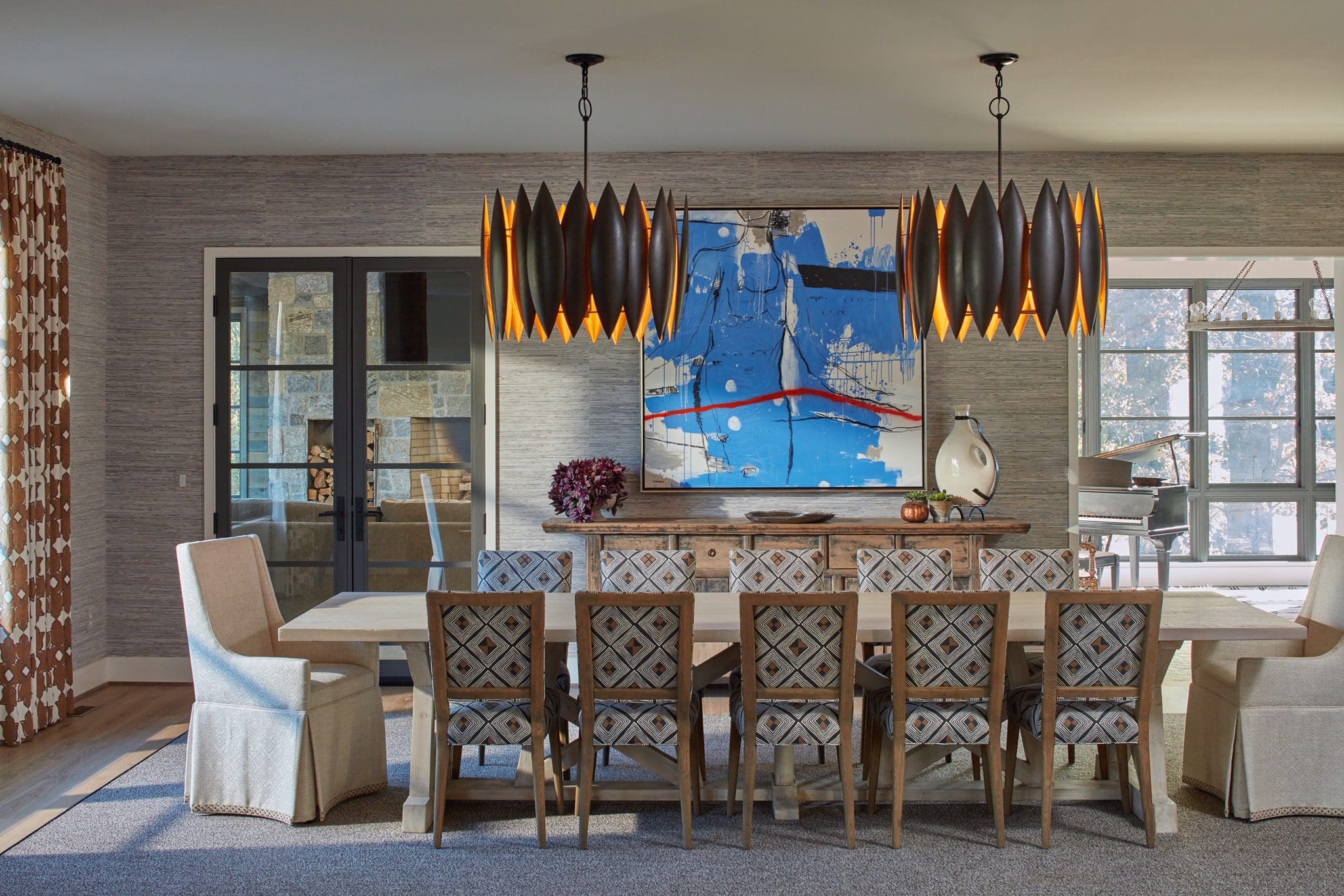 This light-filled dining room seamlessly blends the indoors and out. Rustic meets modern meets elegant in this down-to-earth space – a perfectly detailed and refined home. Simon's Blue Dance is perfectly distinctive over the sideboard, adding an edge and infusing the room with color.
This luxury home is a Molior Construction project.
View more artwork by Beatriz Simon.