What's your immediate reaction when asked about sculptural display?
For many, it involves the use of pedestals. The art of sculpture has evolved since its creation in ancient civilizations. As materials and subject matter have become more diverse, so has the choice of display. As you can see below, a pedestal is no longer the sole way to exhibit sculptural art at home.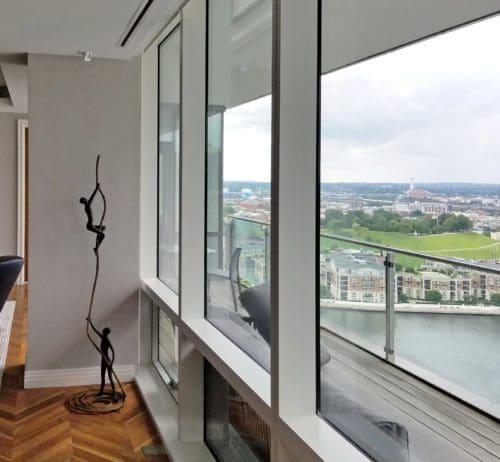 Tolla's Teamwork stands powerfully on its own, emphasizing the piece's focus on vertical ascension and teamwork between the two figures.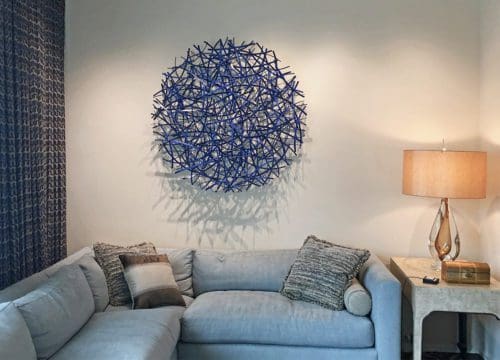 This powdercoated steel sculpture by Matt Devine brings an elegance to the space as it hangs from the wall. Between the shadows and the intertwining pieces of metal, there's an amazing sense of depth to this piece.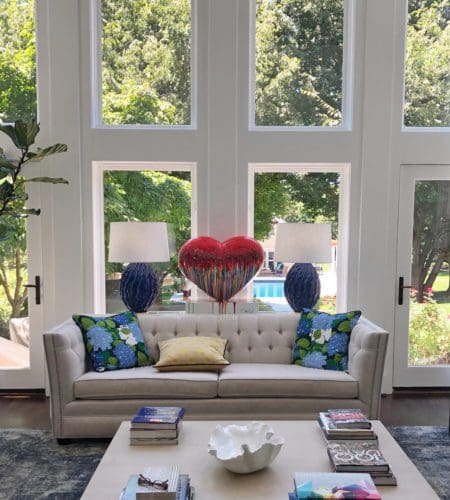 The rectangular base of Craig Alan's Populus: Monumental Love allows it to be displayed nearly anywhere, including in the heart of the home: the family room.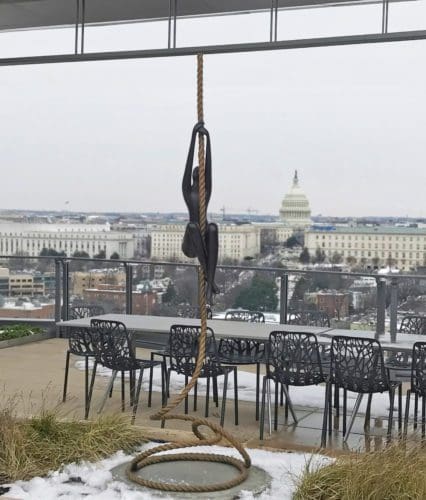 Aspiration, another freestanding piece by Tolla, is displayed on a rooftop with a view of the Capitol Building. The placement of the sculpture not only creates a juxtaposition between vertical and horizontal, but it also allows anyone who sees this piece to immediately become immersed with the artist's message: the aspirations and triumphs of people.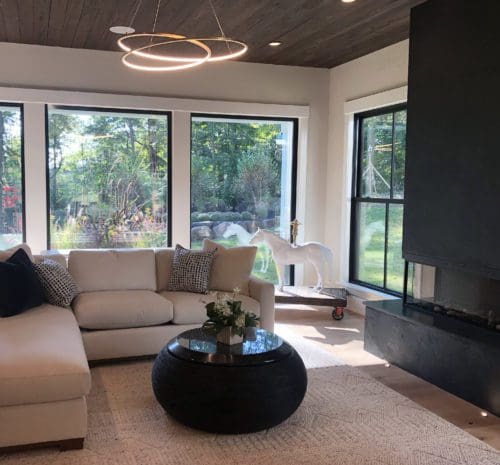 Anke's Golden Girl is on a platform with wheels, allowing the art to be easily moved throughout the home whenever inspiration strikes. 
Sculptural display can influence how we engage or perceive the work. How do you display your sculptures at home?
Keep an eye out for more sculptural inspiration on our Instagram: @merrittgallery.