This home designed by Andy Staszak has an inviting style with plenty of varied patterns and textures. With Staszak and the homeowners, we chose a few pieces from the collection to make the spaces really sing.
Nets 01 hangs over the rich blue velvet sofa in the living room. Burdeny's ethereal photograph of fishing nets in China plays up the room's globally-inspired flair.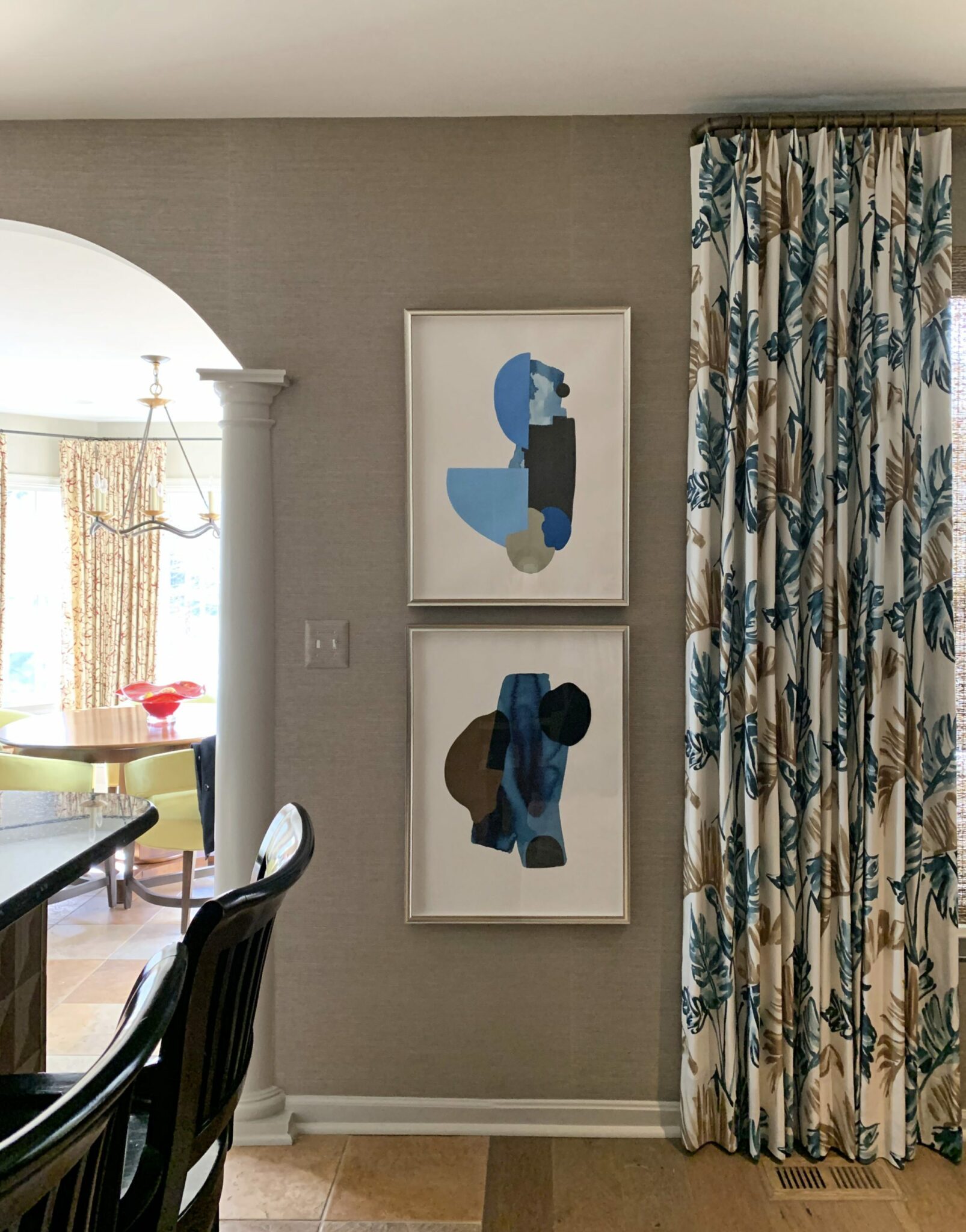 In the dining room, a pair of paper pieces by Dave Malone add a spontaneous, contemporary touch.
David Burdeny: View More Work | In the Artist's Studio | On the Wall
Dave Malone: View More Work | In the Artist's Studio | On the Wall