As we begin a new year, we can't help but think of all our favorite art installations from the last year. We feel very fortunate to work with such talented artists and designers, and we are especially grateful for all our clients for the continuous support. 
Browse some of our favorite spaces throughout 2020.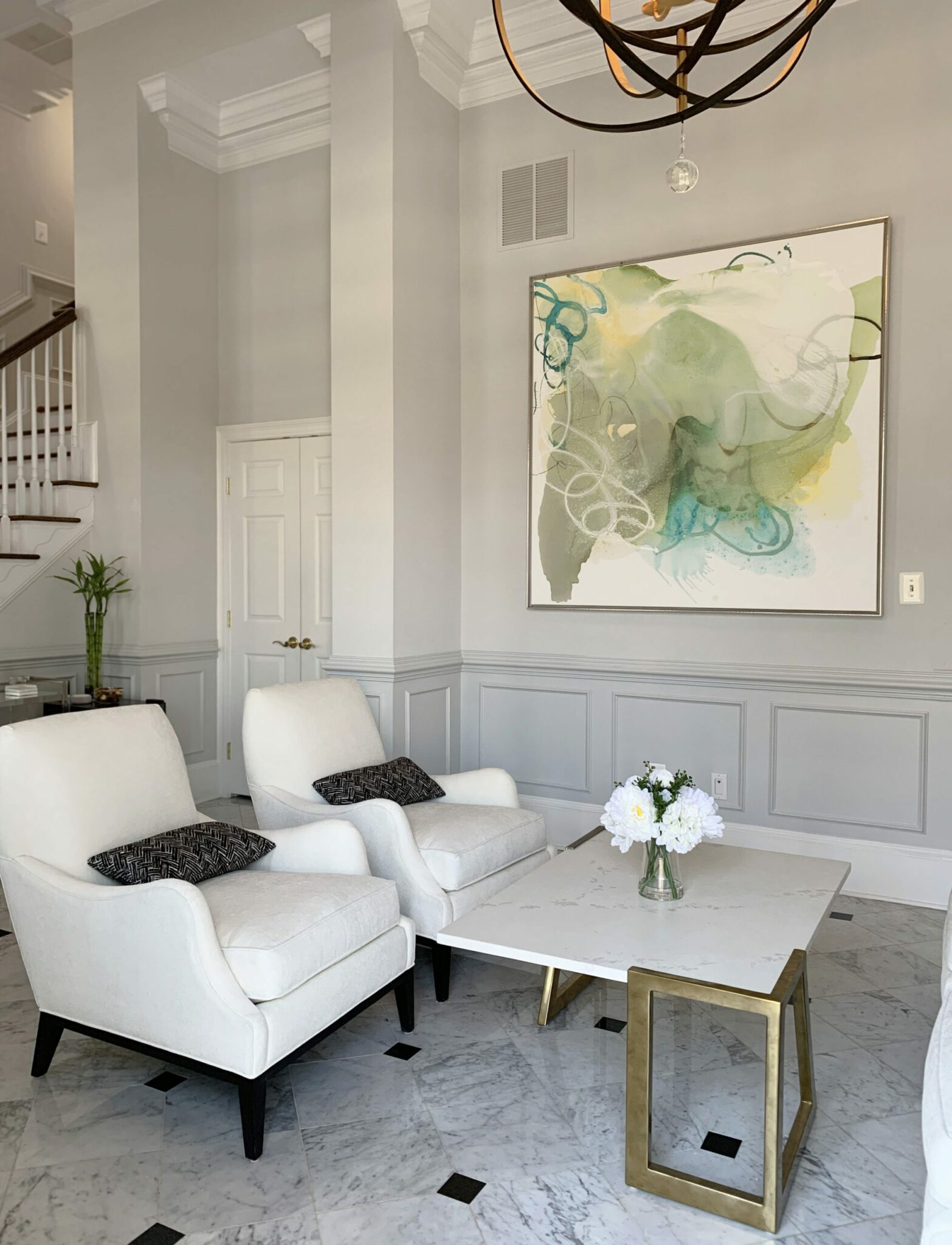 Liz Barber's Hill 1, is breathtaking in this entryway. The soft colors play well off the grey and white tones of the space. The fluid nature of the piece engages the viewer, inviting them to explore more of this stunning home. 
Liz Barber: View More Work | In the Artist's Studio | Learn More
David Burdeny's Nets 01, perfectly complements this fun, geometric living space designed by Andy Staszak. Burdeny's ethereal photograph really makes a lasting impression in this room.
David Burdeny: View More Work | In the Artist's Studio | Learn More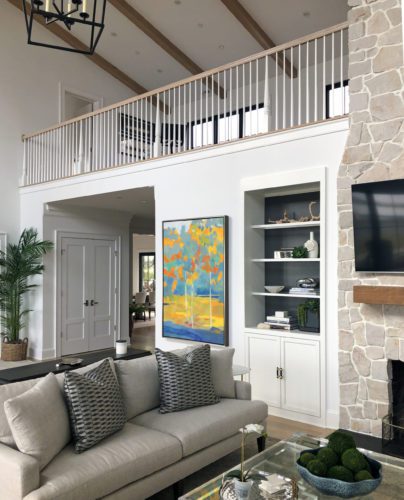 Across 89A Again by Marshall Noice, adds a splash of color to this bayside Maryland home. The room's elegant and understated color palette allows Noice's work to shine. 
Marshall Noice: View More Work | Meet the Artist | On the Wall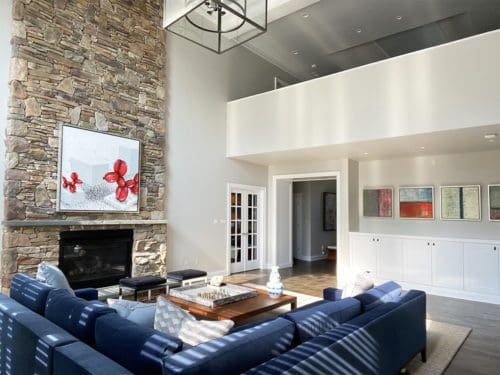 In this family room, Craig Alan's contemporary style juxtaposes the textured works from Amy Van Winkle's Wonderful Unknown Series. Homage: Ruby brings a bright, playful energy for any gathering. 
Craig Alan: View More Work | Learn more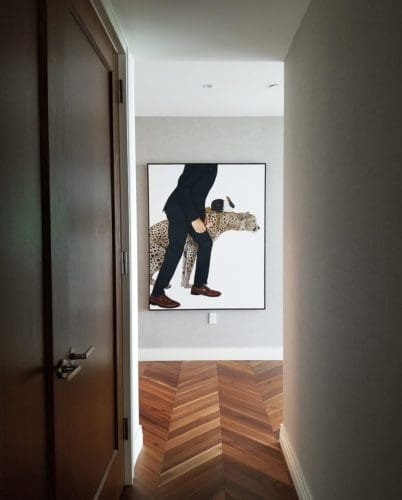 Our tour comes to an end with this Ariel Vargassal piece, On Your Mark. As you round the corner, this piece immediately catches your eye. The vertical piece frames the hallway perfectly and directs your path. 
Ariel Vargassal: View More Work | In the Artist's Studio | On the Wall
---
What was your favorite installation? Call one our locations to help find the best fit for your home!