A species of jungle cat native to Central and South America, Ocelots are the latest wildlife featured in our two newest works by Hunt Slonem.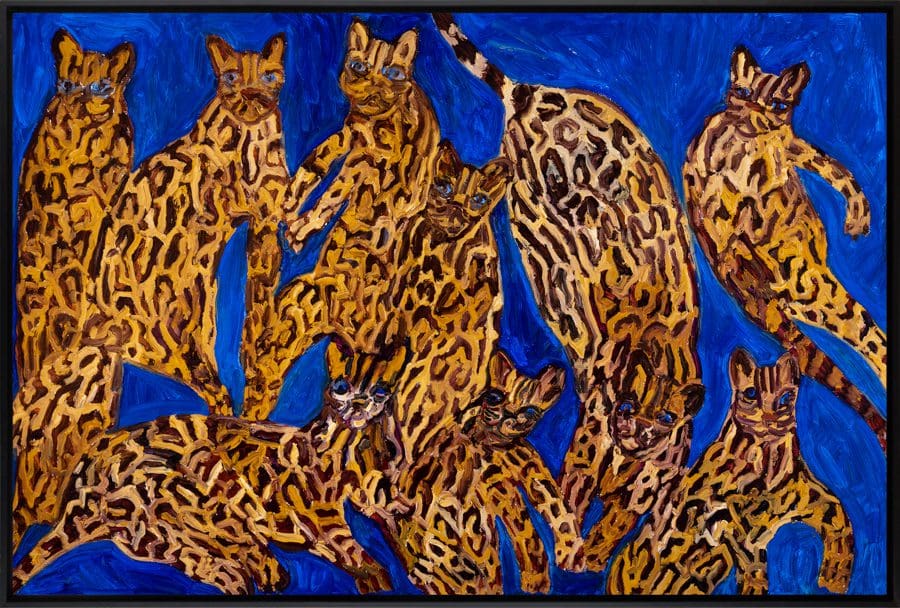 Ocelots are naturally comfortable both on land and in the water, and this duality is captured on canvas as the playful cats leap and lounge across fields of yellow and blue. Combining bright primary colors, expressive brushstrokes, and frisky subjects, these pieces embody the distinctive blend of whimsy and deep spirituality often present in Slonem's pieces.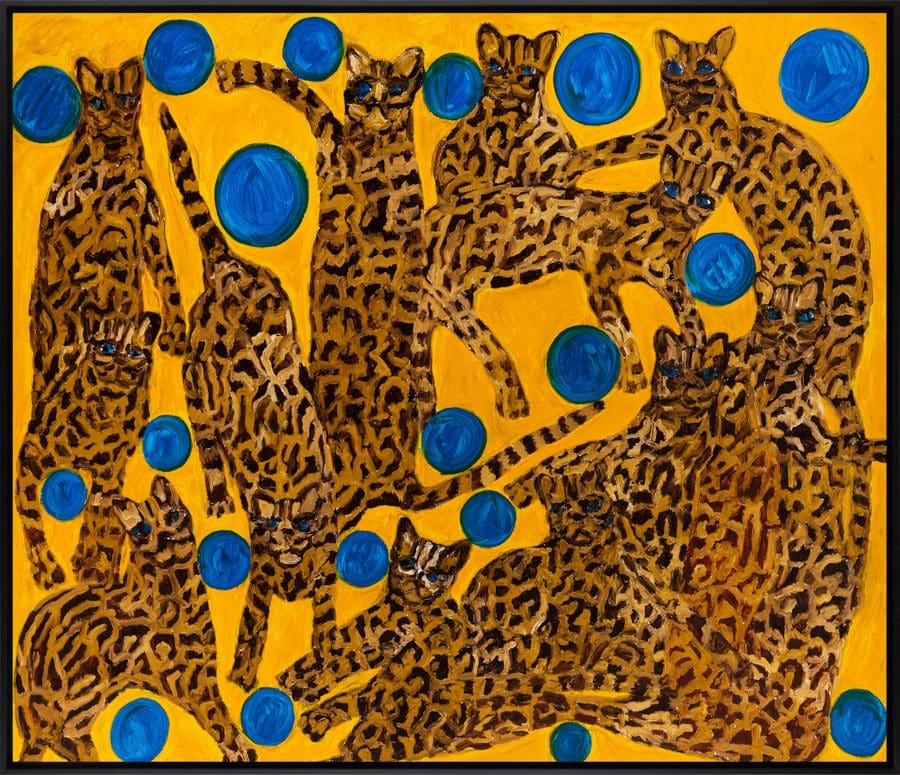 Portrayed in art throughout history, these Ocelots are in fine feline company with many Aztec and Incan depictions, as well as the more recent pop culture icon: Salvador Dalí's famous pet ocelot, Babou. Contact the gallery nearest you to experience these large cats in person.
Hunt Slonem: View More Work | In the Artist's Studio | On the Wall