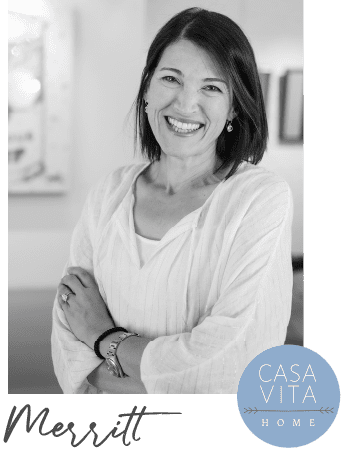 With this Casa Vita Home mood board we are scheming a stunning kitchen renovation project. Crisp white shaker cabinetry, a quilted, pale gray-blue backsplash wall & Borgnini Silver quartz countertops are complemented with brass hardware and pendant lights. A cozy banquette complete with pillows, woven string chairs, cane counter stools and a beaded chandelier bring in subtle hints of texture.
I chose three options from the collection for an abstract painting that works well with the understated design… Which piece do you like best?
For more design inspo, check us out: Casa Vita Home or follow us on Instagram: @casavitahome
1. Being Together by Charlie Bluett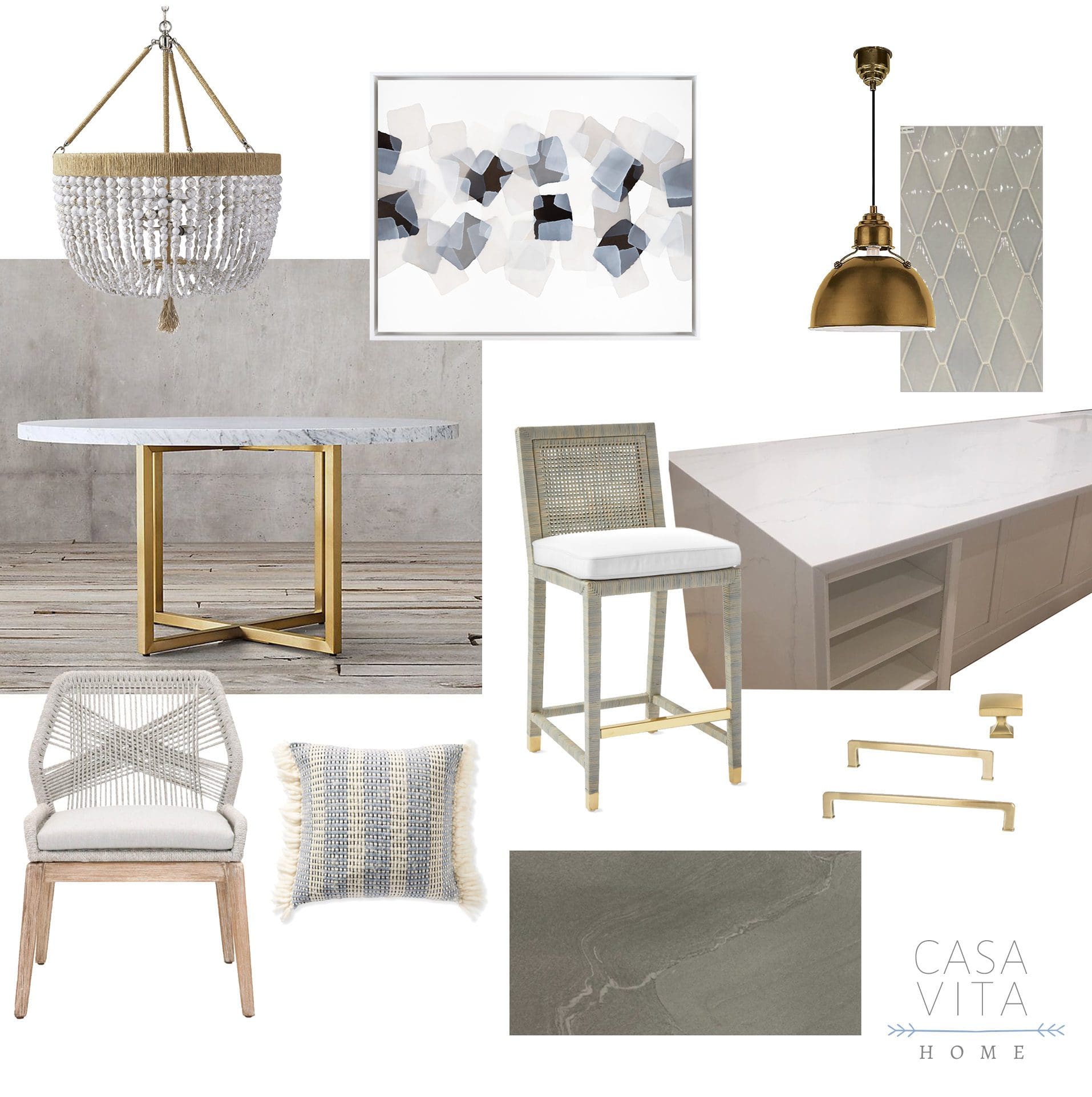 This nature-inspired painting by Charlie Bluett has a serene presence that harmonizes perfectly with the rest of the design. Contrasting dark and light tones in the piece allow it to pop against the other neutrals.
Charlie Bluett, Being Together, Acrylic on Canvas, 48 × 60 inches
View More Work | In the Artist's Studio | Learn More
2. Shimmering Sky by Audra Weaser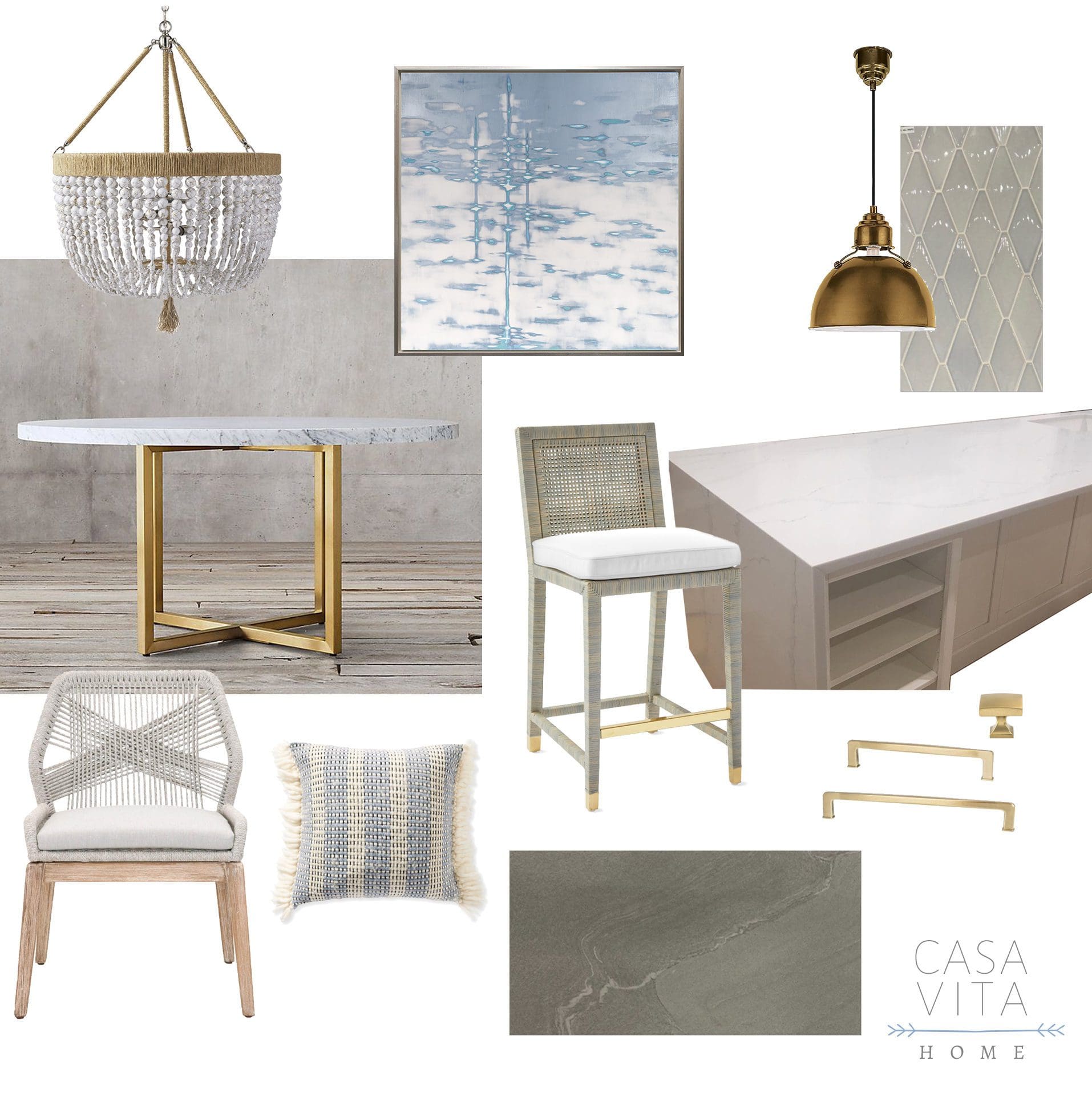 The soft blues of Shimmering Sky add a touch of color to the kitchen. Weaser's composition evokes a serene waterscape, creating a beautiful, meditative focal point.
Audra Weaser, Shimmering Sky, Mixed Media on Panel, 48 × 48 inches
View More Work | In the Artist's Studio | Learn More
3. Stone Triptych by Maura Segal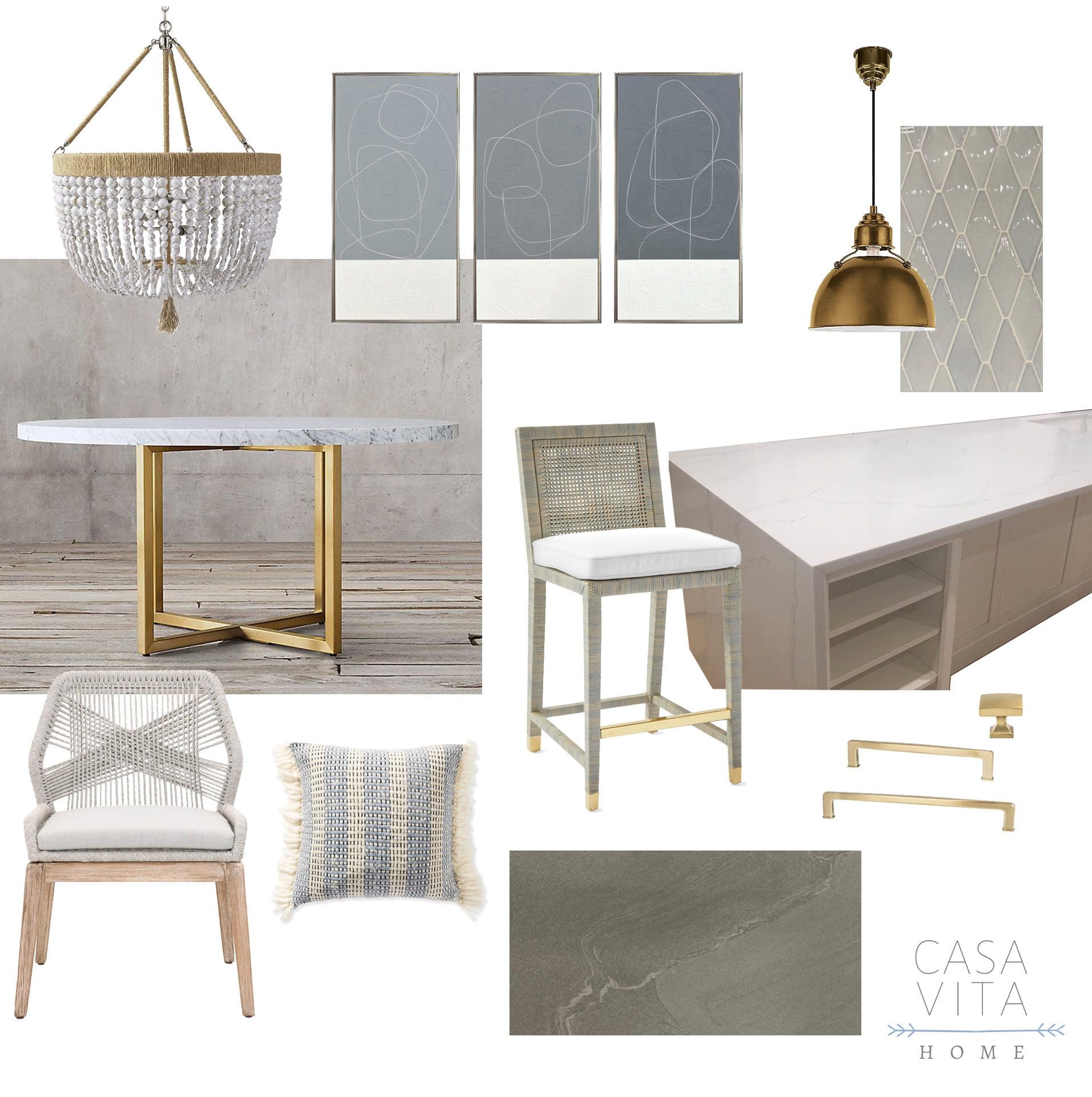 This triptych by Maura Segal stands out for its minimalist style, precise lines, and intriguing texture. The subtle variations of grey complement the natural stones used throughout the space.
Maura Segal, Stone Triptych, Mixed Media on Canvas, 48 × 72 inches
View More Work | In the Artist's Studio | Learn More