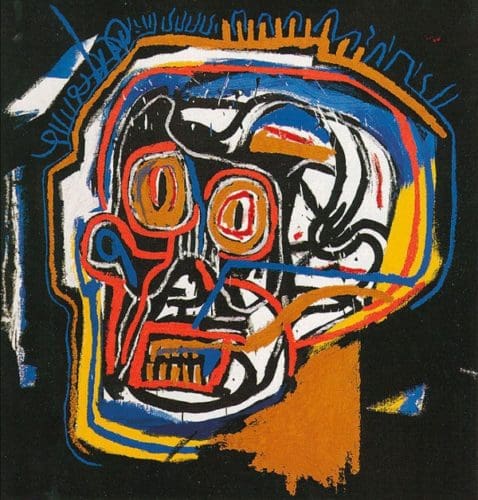 Jean-Michel Basquiat is undoubtedly one of the most influential contemporary artists of our time, leaving his permanent mark on the art world in the wake of his untimely death. With roots in graffiti, Basquiat's work features abstract forms often accompanied by text and bold color. His technique is dynamic and passionate, referencing African history and culture.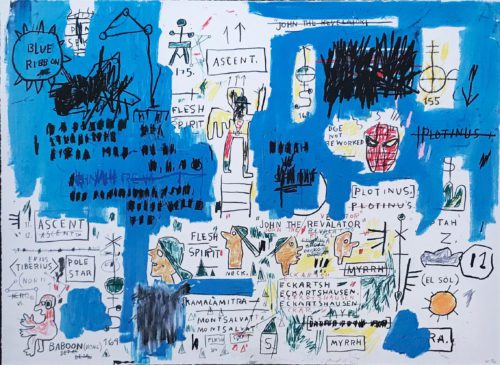 Basquiat has continued to inspire many types of art and artists, from graffiti to film. In fact, one could find some similarities between his work and a few of the artists here at our galleries.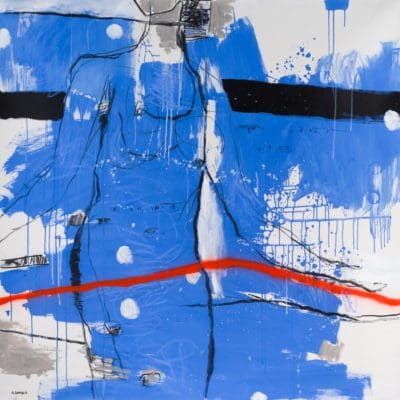 Beatriz Simon's Blue Dance could be interpreted as a softer version of Basquiat's style. She uses a similar color palette and mark-making techniques, yet her style flows and breathes more than Basquiat's style traditionally does. The two artists share an exquisite form of abstraction, imploring the viewer to debate the meaning of the work.
Beatriz Simon:View More Work| In the Artist's Studio |  Learn More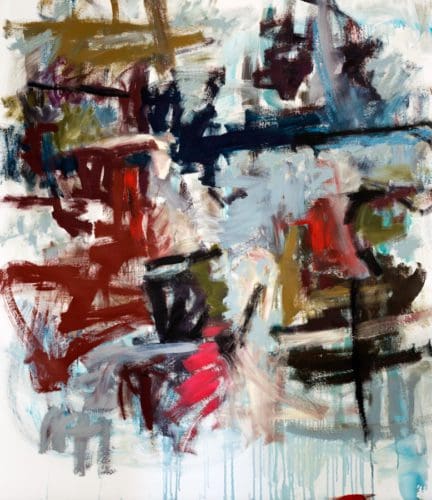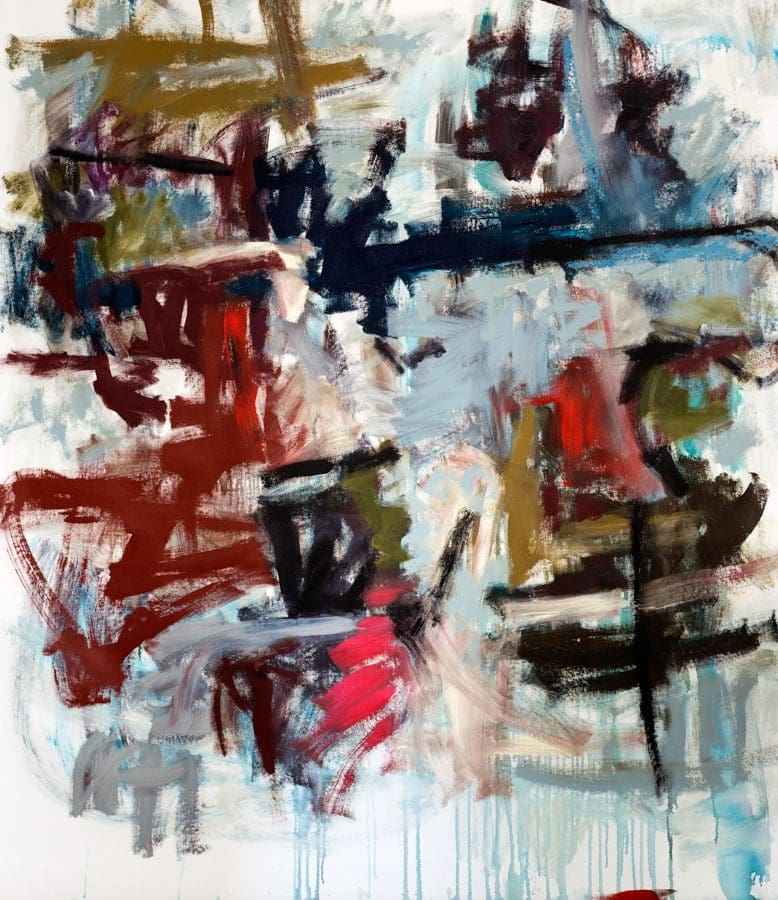 Rose Masterpol's Phoenix mirrors Basquiat's heavy application of materials. Her painting technique is guided by intuition and physicality, resulting in  bold, expressive compositions. This piece shares a similar strength to that of Basquiat's work. 
Rose Masterpol: View More Work | In the Artist's Studio | Learn More