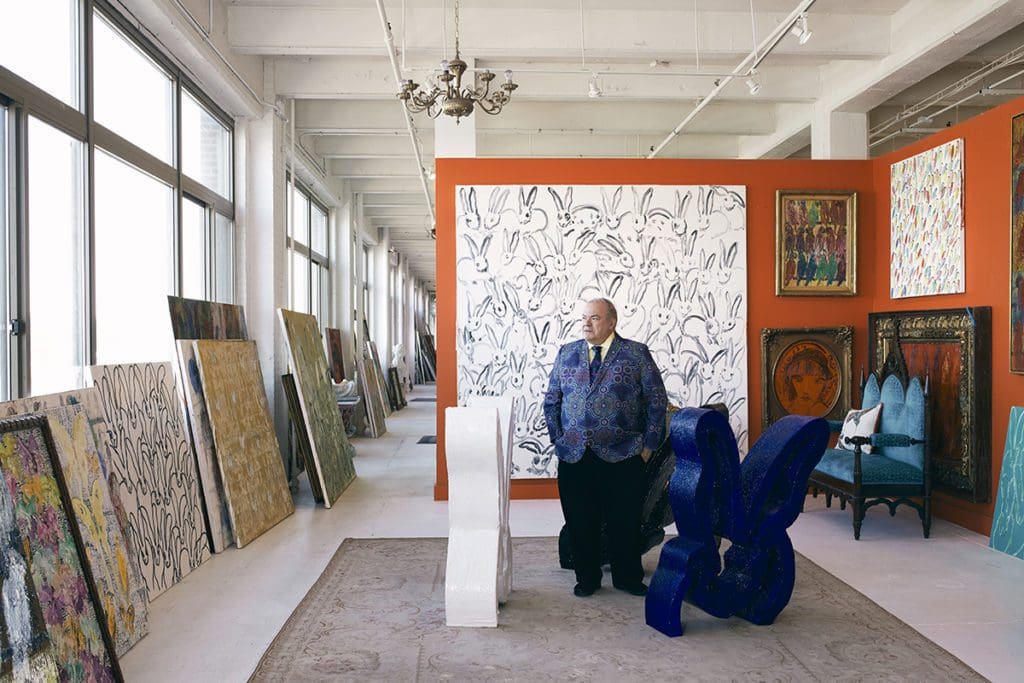 In September, we introduced Hunt Slonem's exciting venture into handblown glass and bronze. Working with artisanal glass blowers in Seattle, Washington, the same city Dale Chihuly has transformed into one of the world's premier glass capitals. It is here, Slonem continues to reimagine his signature bunnies as three-dimensional forms. Along with exploring different glassmaking techniques to expand on his collection of iridescent, transparent, and opaque sculptures, Slonem has been envisioning a variety of completely new bunny iterations.
We're thrilled to give you a glimpse of three of Slonem's newest series. Each offers a fascinating approach, while maintaining the colorful and whimsical voice that encapsulates his works on canvas. Keep an eye out for these in our galleries soon!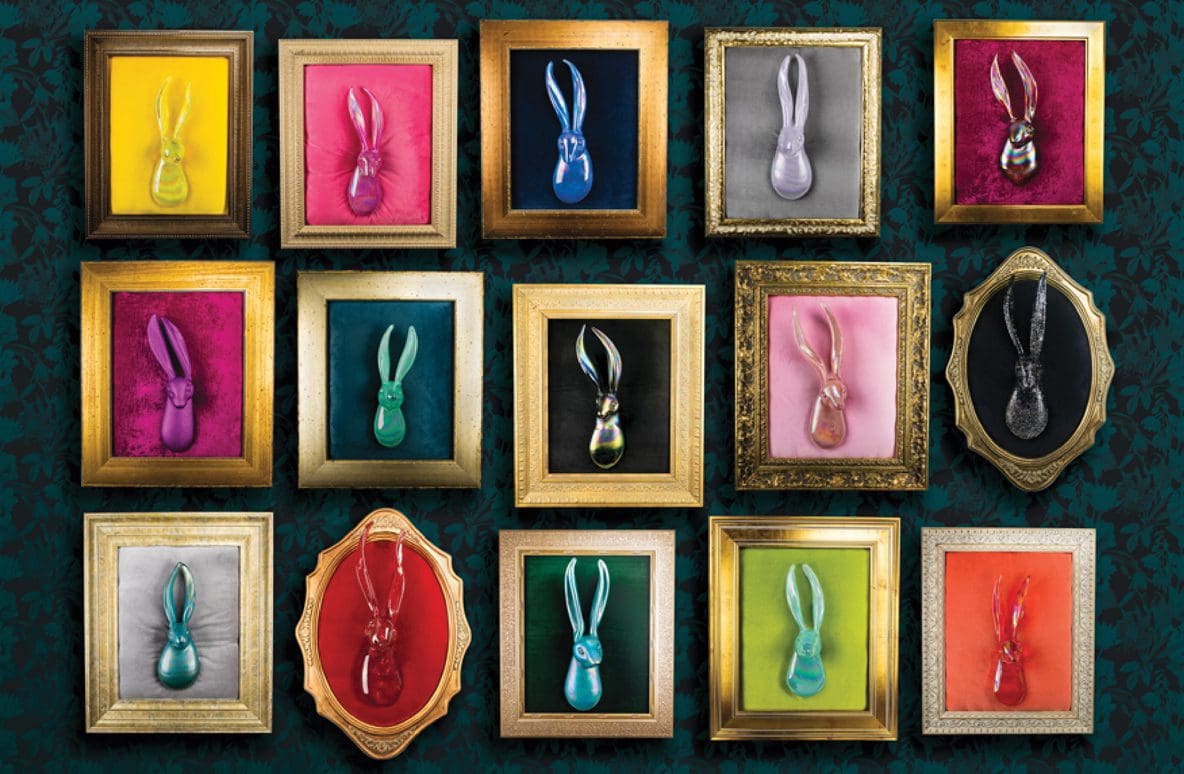 SALON BUSTS
Another blown glass series, Salon Busts is an evolution of Slonem's smaller bunny paintings, which are often displayed in salon-style groupings. He mounts the sculptures on lush velvet backdrops and houses them in custom antique-inspired frames. Though these bunnies look stunning when they are installed Salon style, each piece is unique and makes a dazzling impression on its own.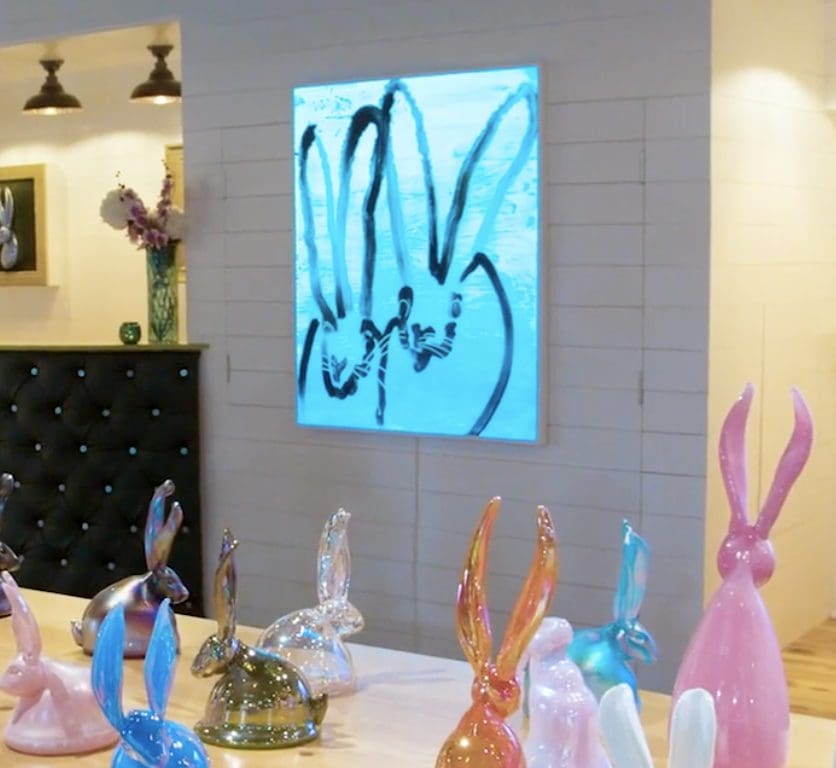 GLOWBOX
Inspired by the luminosity of glass, Slonem gives his bunny paintings a glow of their own with his Glowbox series. Here, acrylic paintings on plexiglass are lit with an LED light box. These whimsical pieces have a spectacular presence on the wall.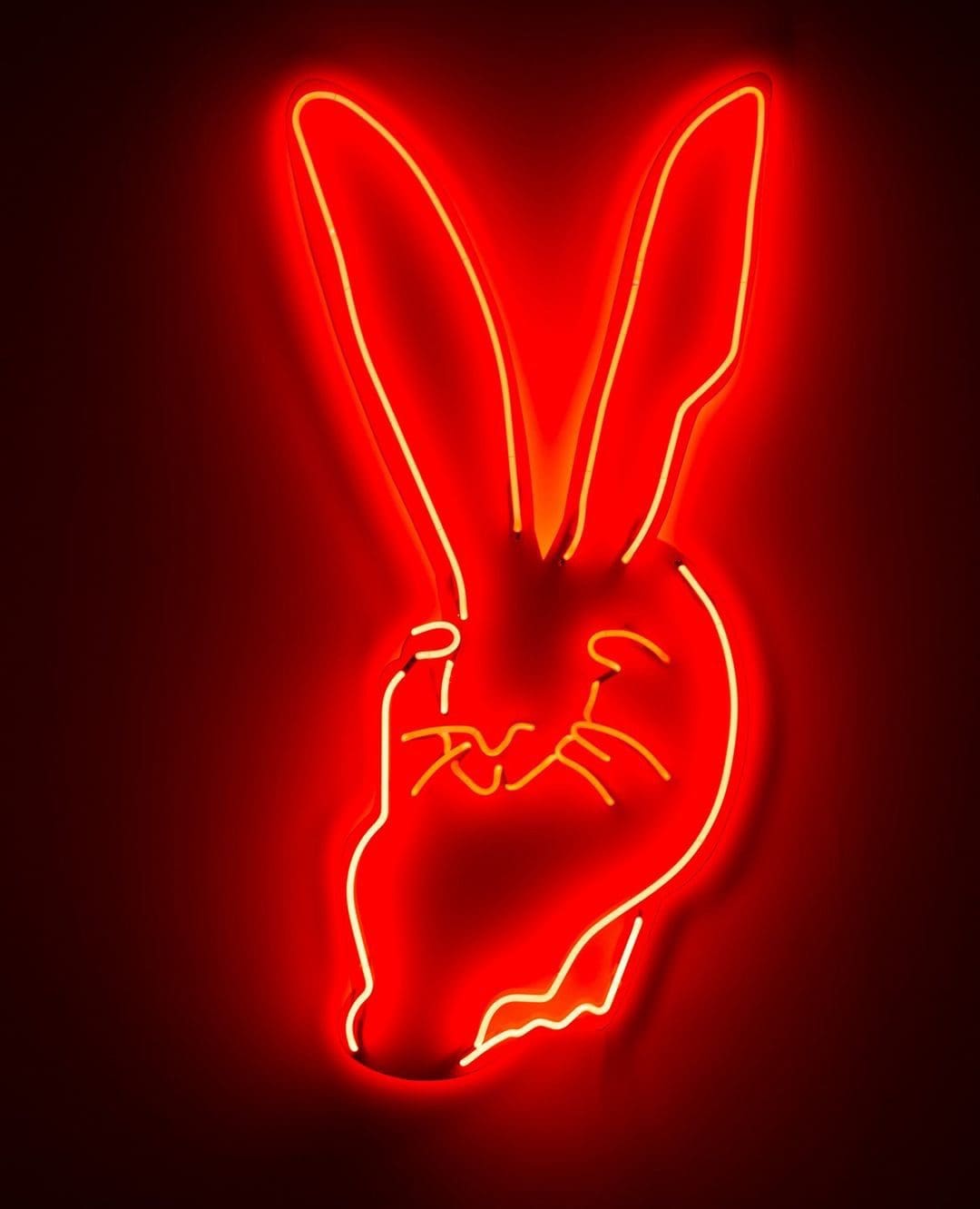 ELECTRIC BUNNIES
Slonem finds another radiant medium for his bunnies with these edgy neon wall sculptures. A combination of neon tubing and LED halo lighting gives them their dramatic glow. At six feet tall, these pieces make a powerful statement.
For more information on any of these series please contact the gallery.
In the Studio
Learn more about what inspires Slonem, and take a look inside the Idlewild studio: