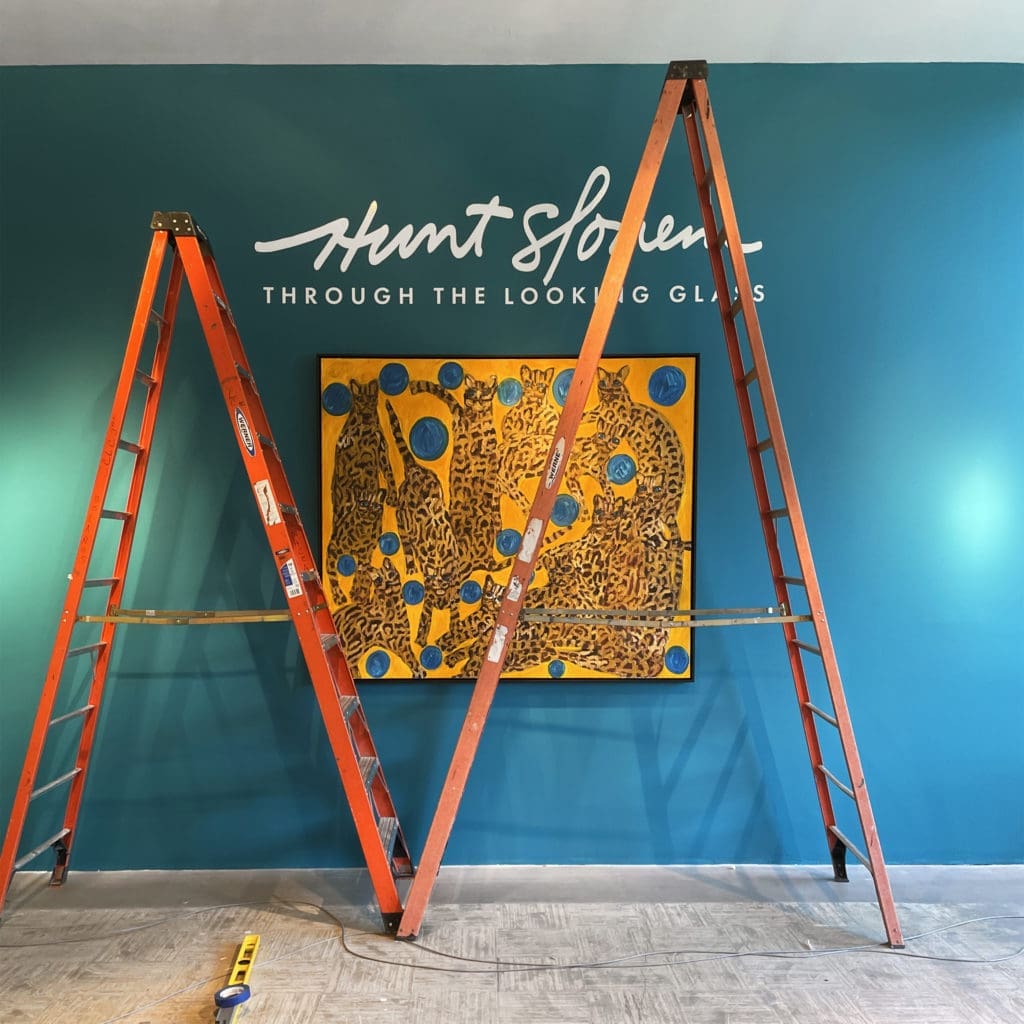 Three synchronous exhibitions and over a hundred bunnies, birds, butterflies, and bayous (plus a few Abraham Lincolns). Needless to say, our crew has been very busy getting ready for our upcoming show Hunt Slonem: Through the Looking Glass! From the neon sculptures and light boxes, to diamond dust paintings and glass bunnies, this exhibition is a serious delight for the senses. Take a peek at some of the setup, including adding some vibrant color to our walls for the first time ever.
Through the Looking Glass begins October 7th with an opening reception on Saturday, October 9th, 1-4pm in all of our galleries. Stop by for some champagne and a truly spectacular show.
Visit the exhibition page to RSVP and browse our Slonem collection.