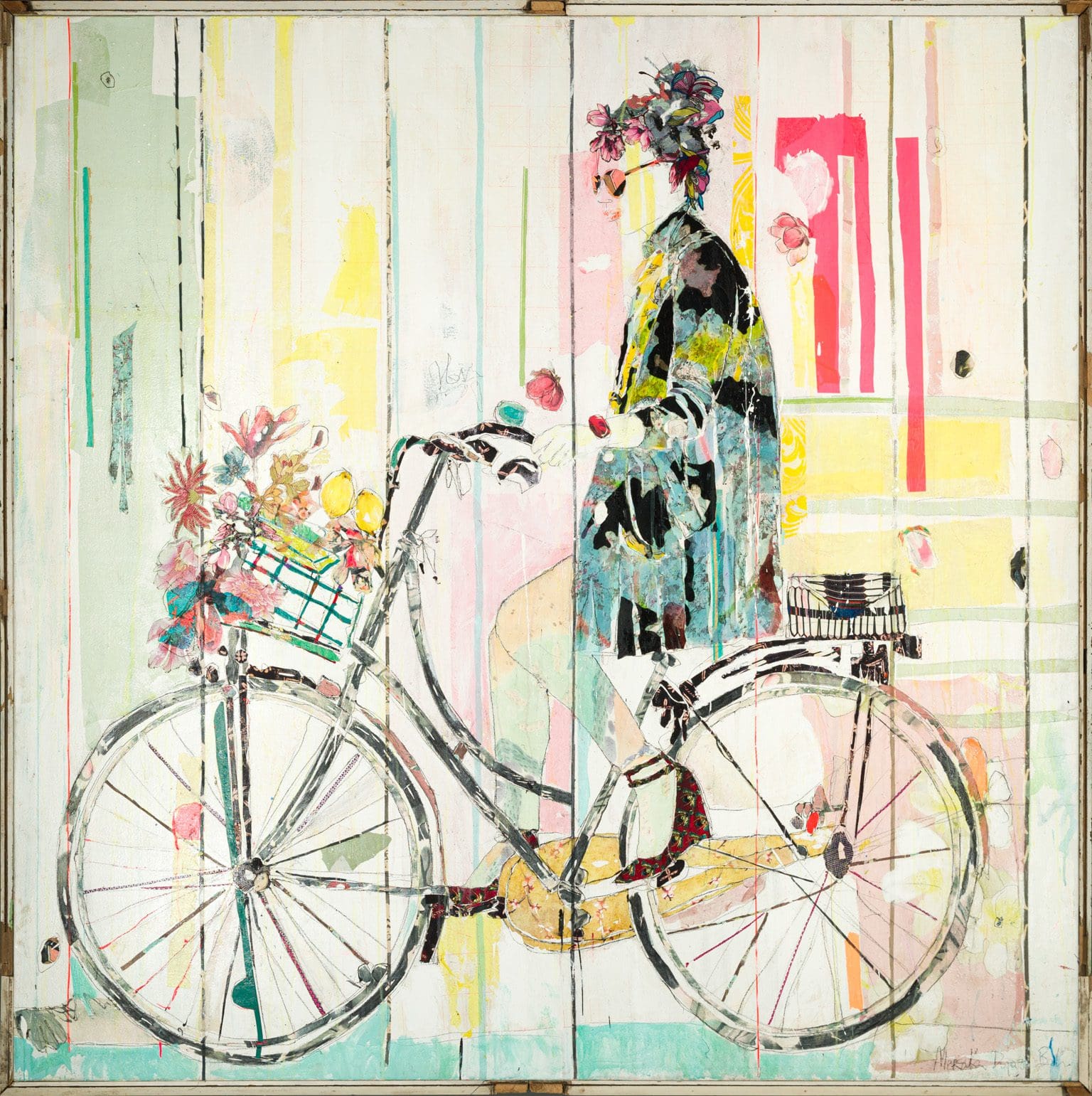 It's always exciting to open up a crate of new artwork! Our most recent arrival traveled to our galleries all the way from Bali! Inside we discover a stunning collection of pieces created by Mersuka Dopazo & Teresa Calderon.
Each piece in this series is distinct, featuring a muse on a  bicycle draped and layered with a unique mix of fabrics, brushstrokes and lively mark-making. All the works share a bohemian sophistication that reflects the free-spirited artist duo.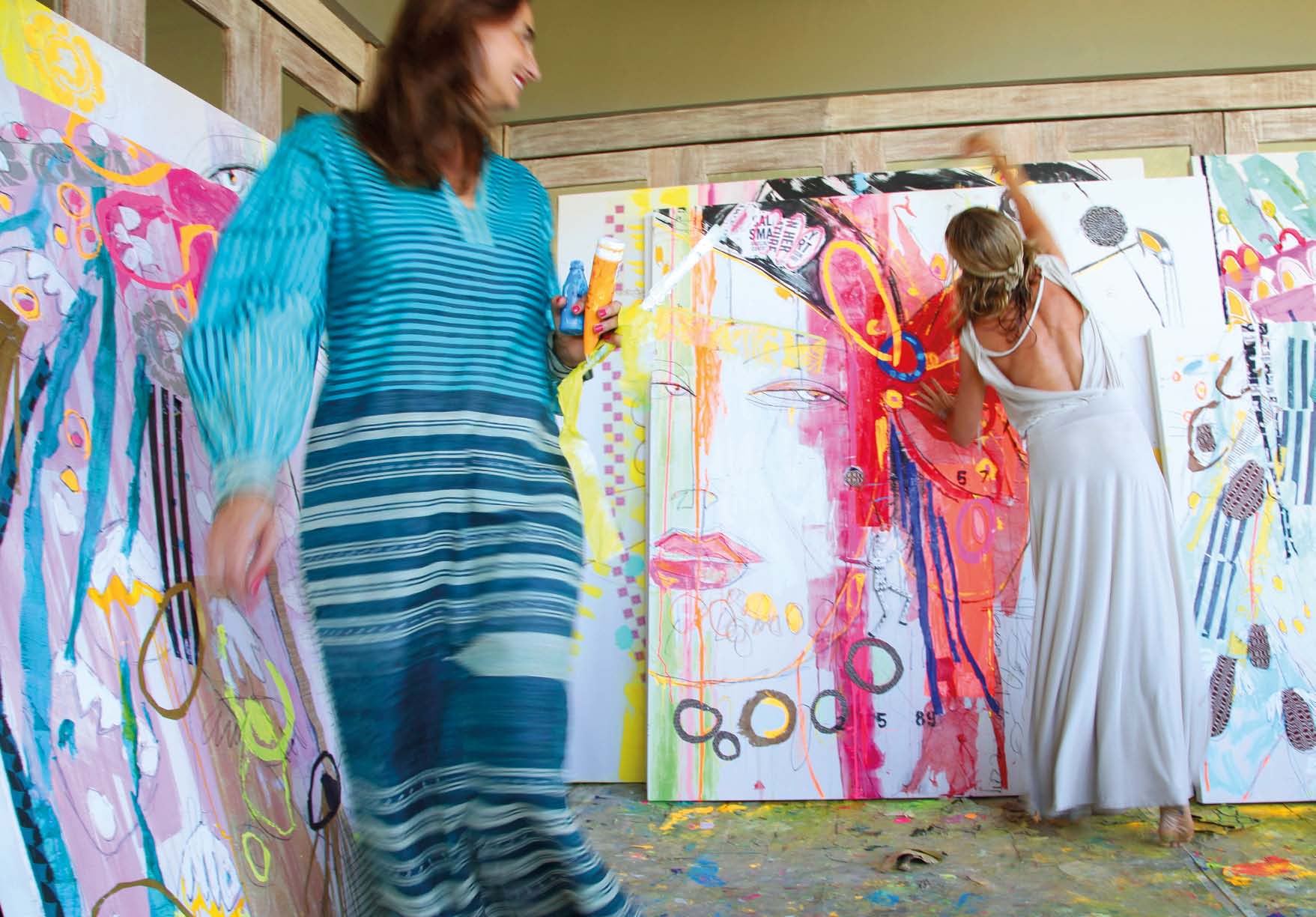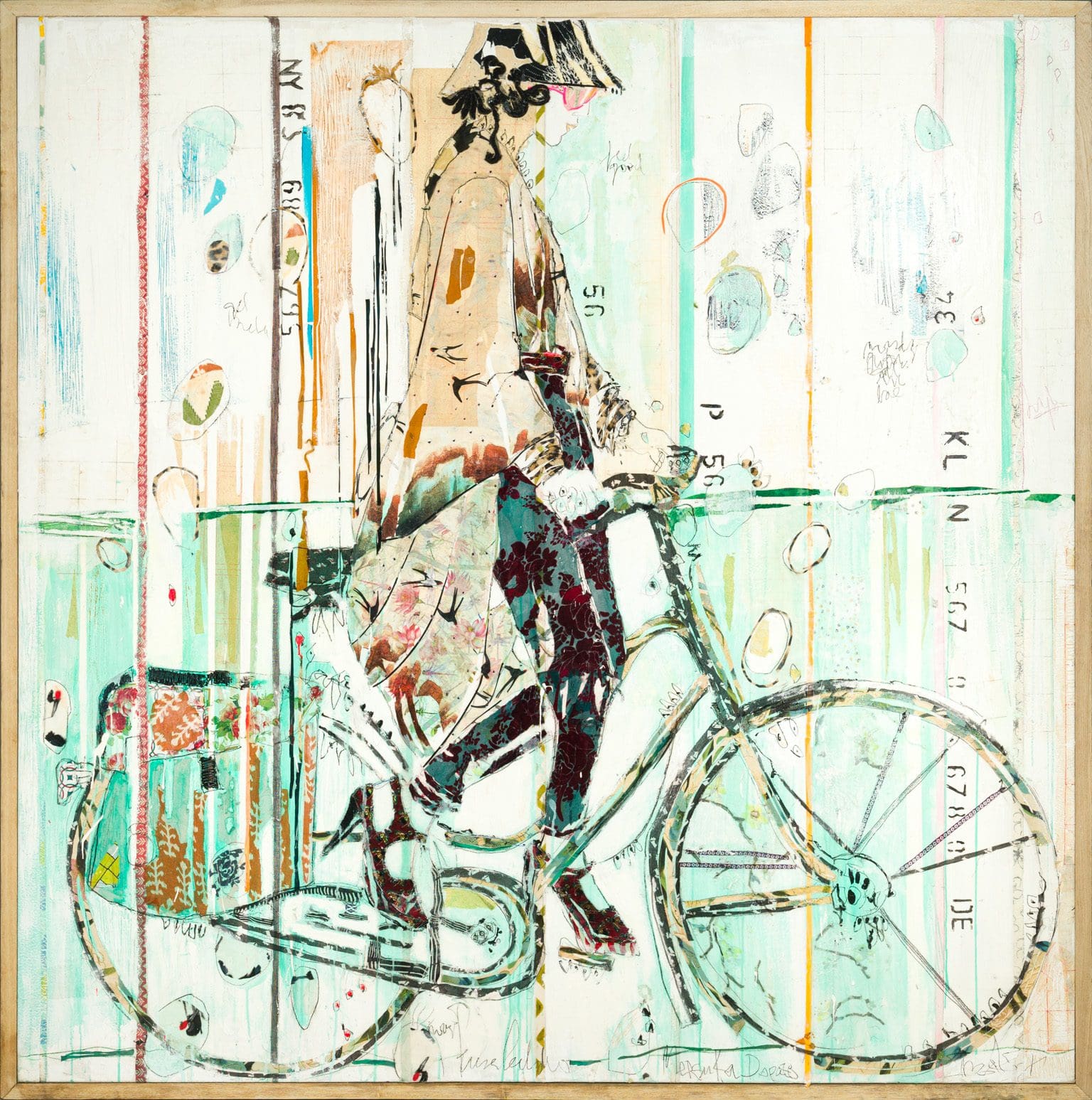 Calderon and Dopazo are avid travelers and collect papers and fabrics from all over the world. They incorporate these materials into each piece, adding layers of texture.
Additionally, the pieces are fitted with unique aged frames that complement the bohemian feel of the work.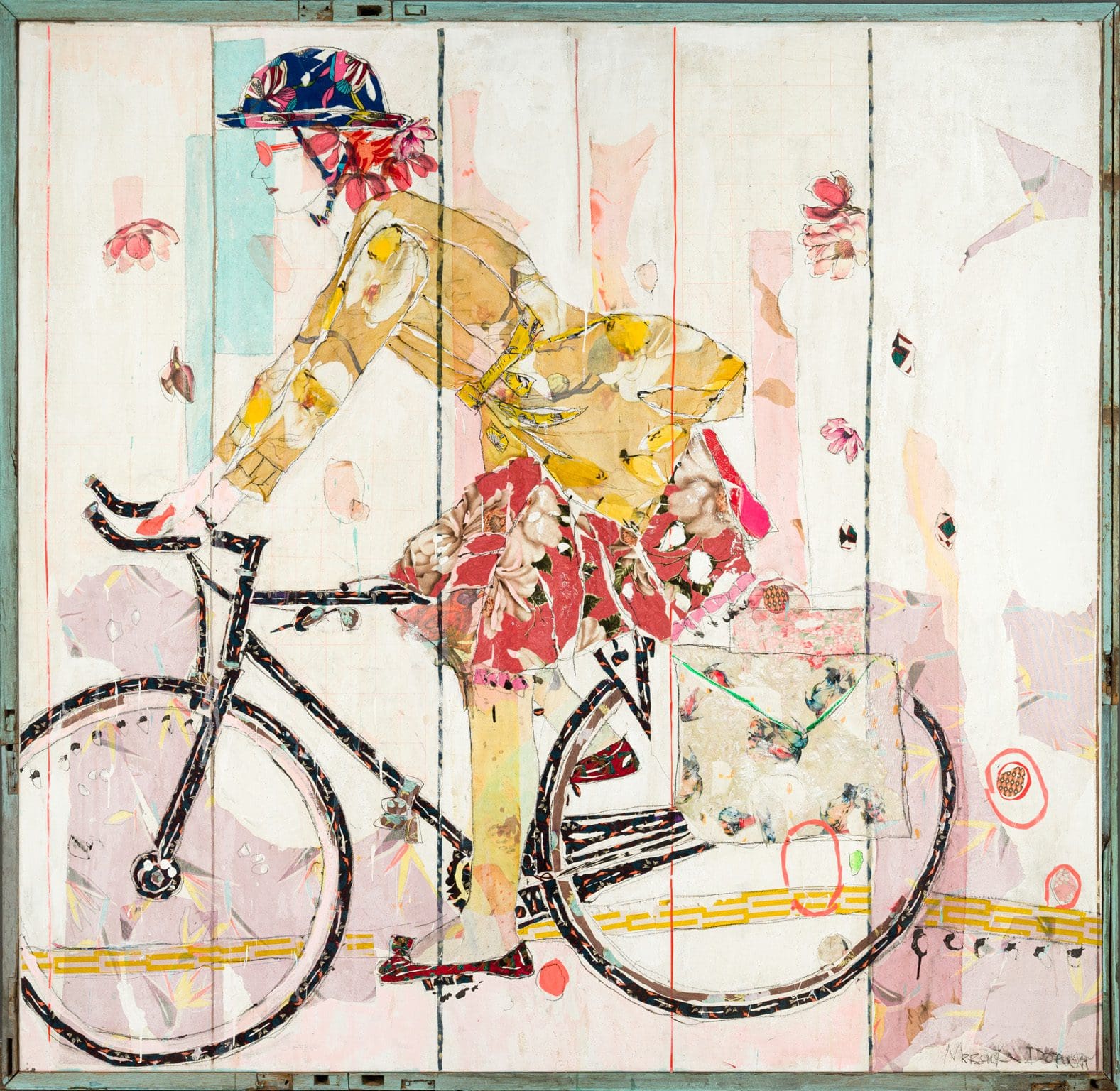 Visit the gallery nearest you to experience Calderon and Dopazo's work in person.