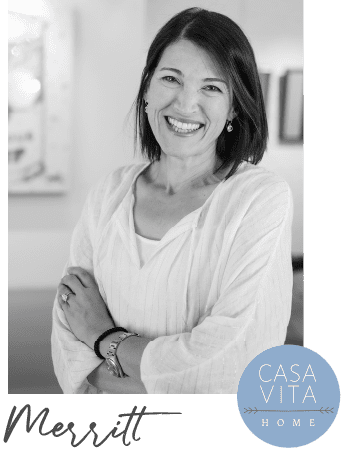 Sometimes a specific piece of furniture or decorative accent that the client loves can become the perfect starting point for a room's direction!
In this case, the clients had their eye on David Burdeny's photograph Jagged Shore, taken along the rocky coast of Puglia, Italy. We were able to curate a living room and bar area that reflects Burdeny's gorgeous Mediterranean scene.
We're so used to seeing photographs of the Mediterranean that are bathed in warm light, with vivid turquoise waters; I love that Burdeny takes a different approach. Jagged Shore is cool toned and very meditative, especially when you see it in person. Even though the shoreline is dotted with vibrant bathers, the piece gives off a quiet stillness.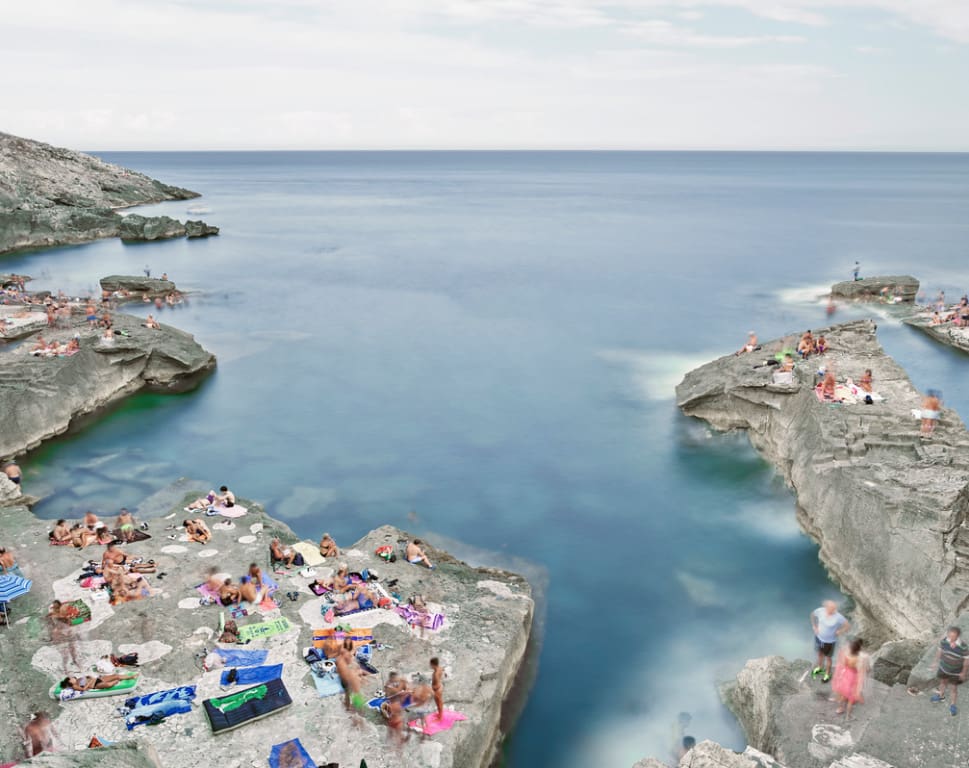 With that tone in mind, we found some beautiful coastal-inspired pieces for the room. I chose a Palecek coffee table with raw edges and a stunning inlay of fossilized clam shells. The grid of wall tiles from Phillips Collection has an organic drift wood feel, adding to the room's natural charm. And the CB2 rug has a hexagonal pattern that brings to mind another coastline rock formation—the Giant's Causeway in Ireland.

Comfy woven silverwashed palecek swivel chairs, textured brocade pillows, and a dramatic ombre beaded palecek pendant light add varying cool neutral tones to the design. As the backdrop for this tranquil room, I chose a fitting wall color by Benjamin Moore—"Calm."
Check out Casa Vita Home on Instagram for more interior design inspiration.
David Burdeny: View More Work | In the Artist's Studio | On the Wall