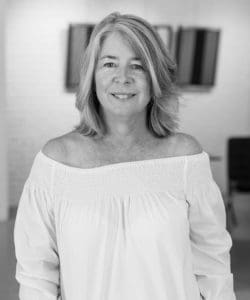 With the right work of art, this living room nook transforms into a unique focal point in the space. After combing through our collection, I narrowed it down to three pieces: a layered cityscape, a striking figure, or a playful trio of bunnies. Which piece would you go with? (Hint: there's no wrong answer!)
–Betsy
Option 1: 
Conversation by Dennis Campay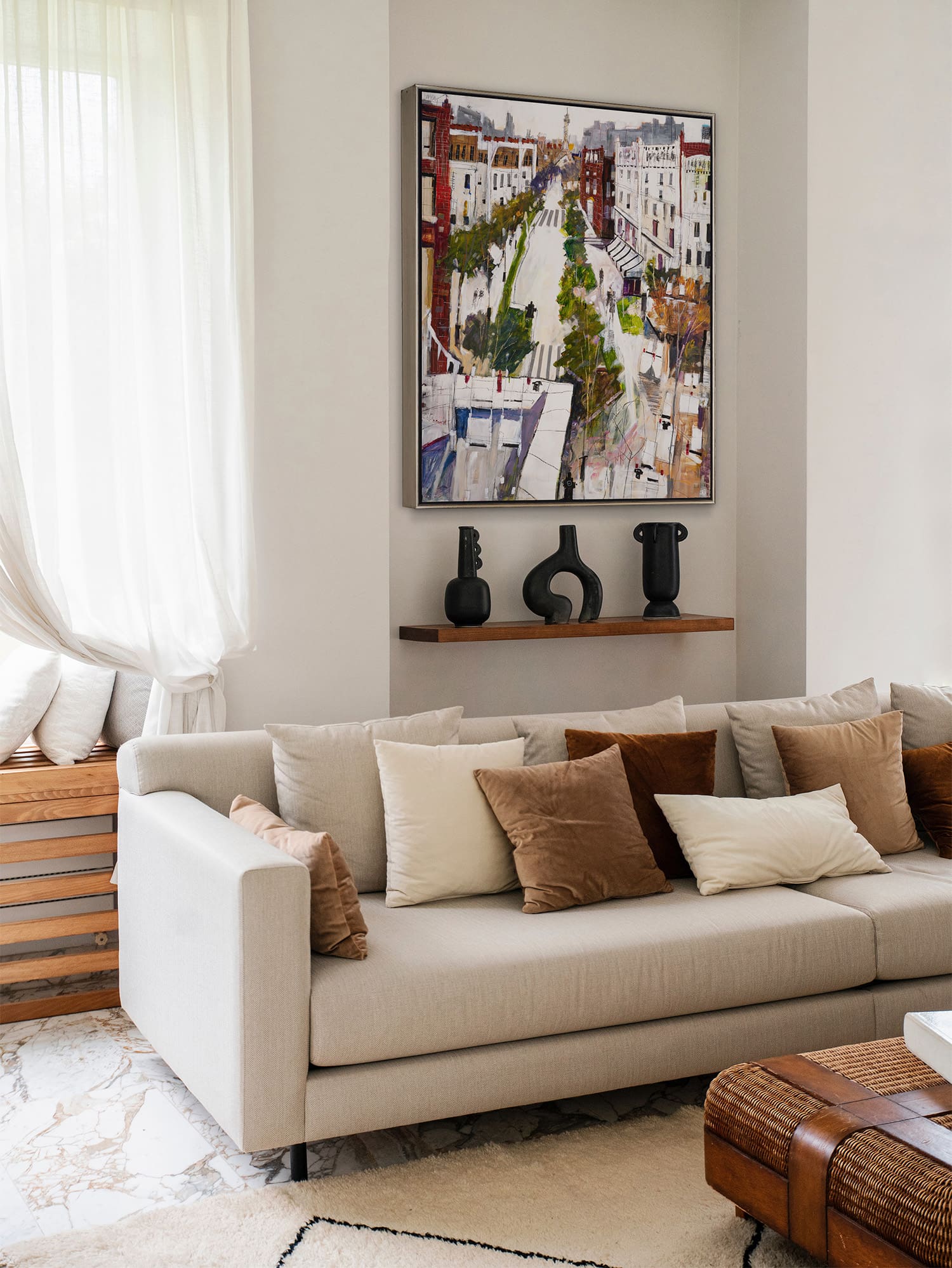 Conversation placed in this space leads us to just that—a good discussion, while taking in this interesting and textural painting by Dennis Campay. Known for his storytelling, the artist paints intimate settings and surprising elements in his artwork. In turn, they make us want to tell our own story to one another, as we use our imaginations to take us somewhere different or perhaps to somewhere we've been in our past.
Dennis Campay: View More Work | In the Artist's Studio | On the Wall
Option 2:
Heads of State No. 34 by Gavin Benjamin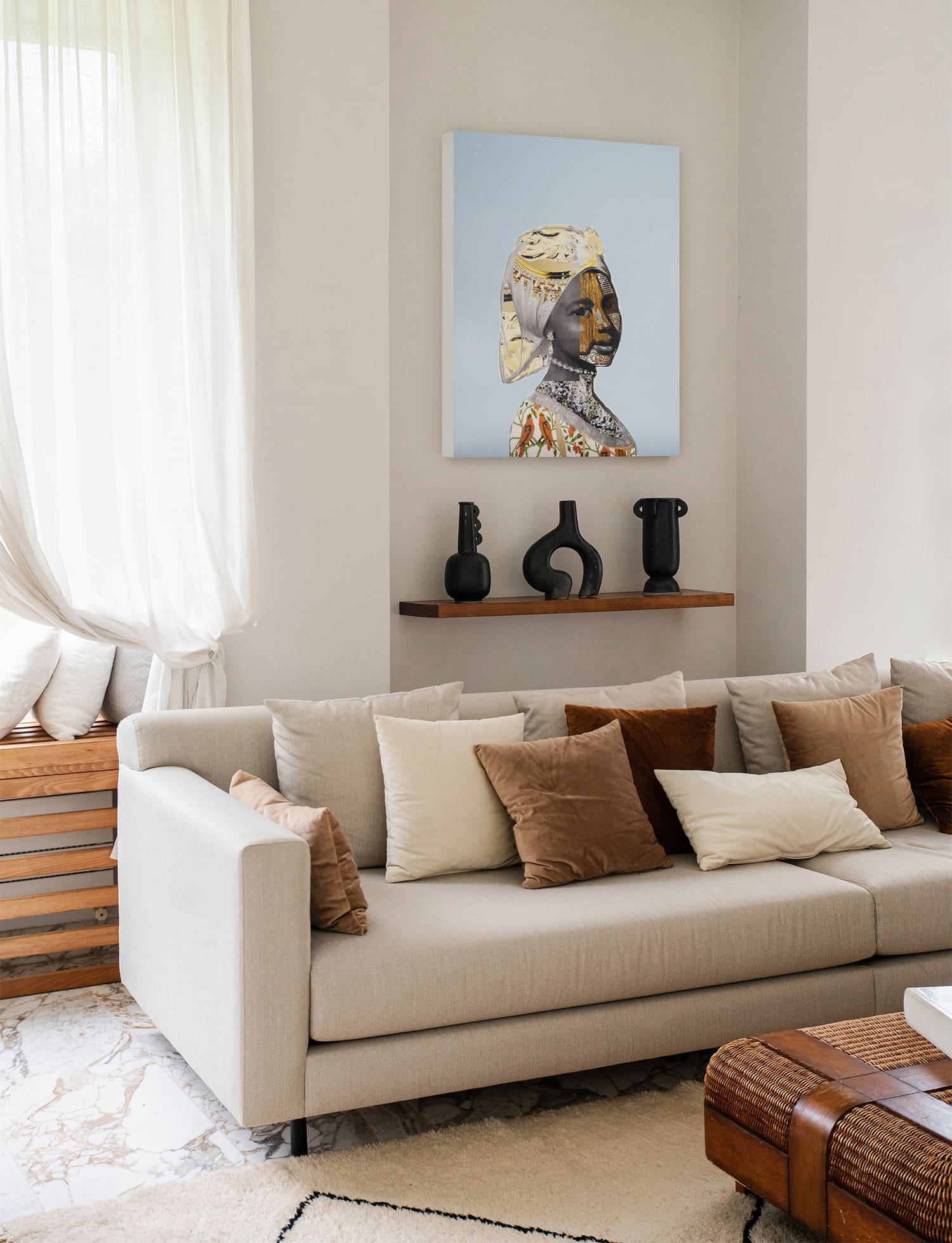 Heads of State No. 34 by Gavin Benjamin belongs in this sitting area. This woman's enchanting presence is fitting, as this layered piece adds dimension, patterns and quiet elegance. The soft blue complements the warm and earthy tones for a lovely outcome.
Gavin Benjamin: View More Work | On the Wall
Option 3:
Golden Rule by Hunt Slonem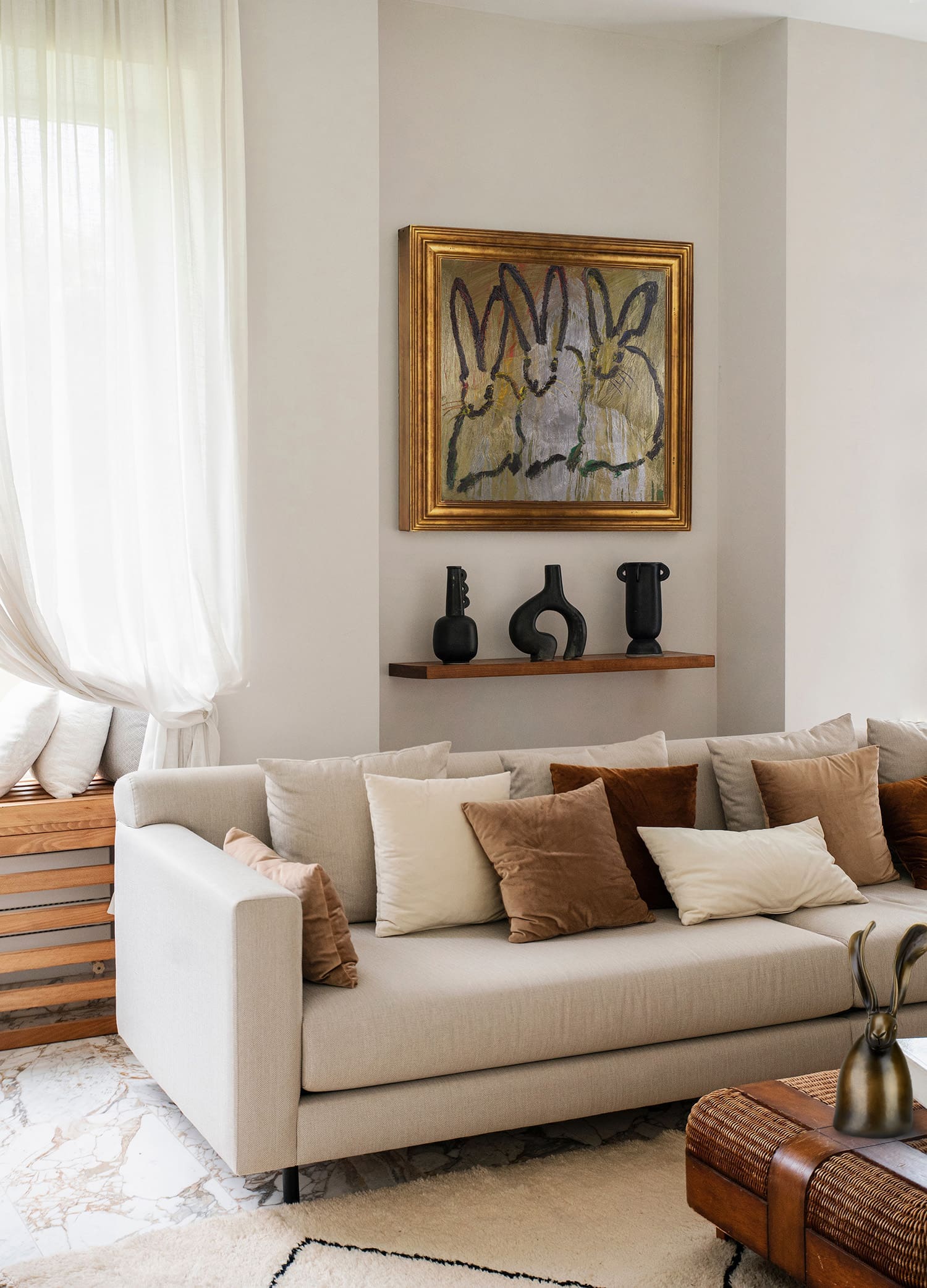 The Golden Rule brings personality and playfulness to this neutral space. Slonem's use of metallic paint and his dark brush strokes add a richness that enhances the varied surfaces and fabrics. I also snuck a metal Slonem bunny sculpture, Bronze Age, onto the coffee table for a little extra dimension.
Hunt Slonem: View More Work | In the Artist's Studio | On the Wall