The creation of a hand finished corner frame takes a true craftsman and is a work of art in itself. Skilled artisans custom-make each frame by hand through a lengthy process lasting anywhere from 6-12 weeks.
Discover how the frame develops with each step in the creative process in the timeline below: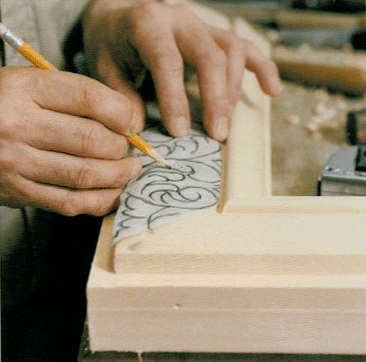 The frame is first carefully shaped, mitered and joined. Then, the artisan meticulously transfers the ornamental design to the moulding.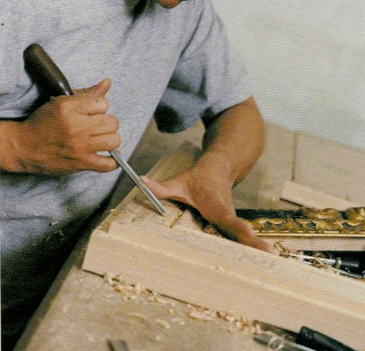 The design is carefully carved by hand, a process that takes quite a long time. A variety of carving tools are used and the wood is shaped and smoothed.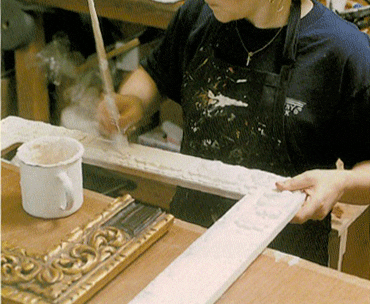 Several layers of gesso are applied by brush to cover the wood grain. Each layer is polished before the next layer can be applied to create a smooth surface.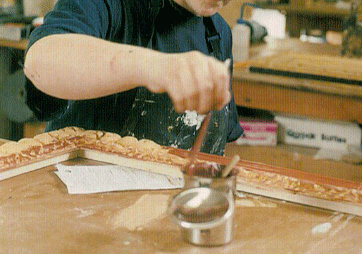 The frame is given several coats of clay in liquid form and is polished between layers to create a uniform surface ready to support the gold leaf. A solution of alcohol and water is applied to the frame which acts as an adhesive for the gold leaf.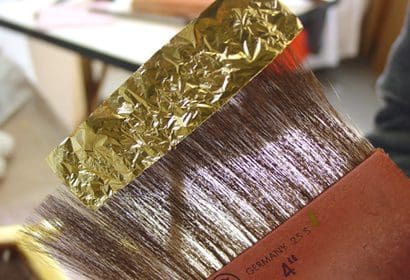 The artisan creates static electricity on a gilder's brush which acts as a magnet allowing the artisan to pick up the gold leaf without tearing it.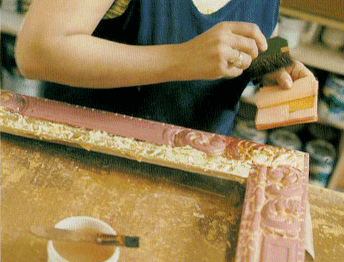 The artisan works quickly, yet carefully, to place the gold leaf onto the frame where the solution has been applied. The gold leaf adheres instantly to the frame.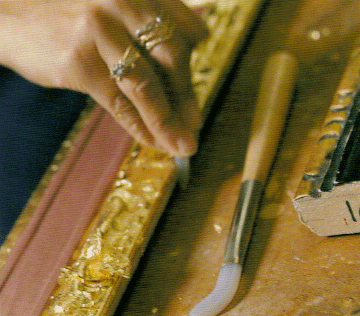 The gold leaf is burnished with different shaped agate stones depending on the contours of the frame. During the burnishing process, a portion of the gold rubs away allowing some of the clay color to show through adding depth to the frame's finish.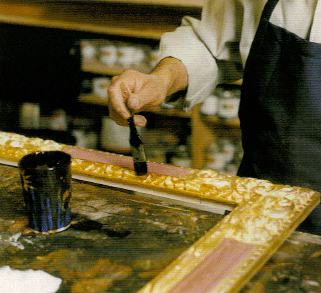 The gold leaf is sealed with a shellac prior to brushing a toning glaze.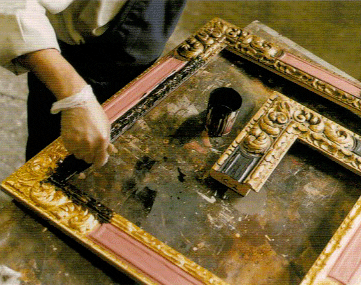 The glaze is applied to mimic the patina found on antique frames.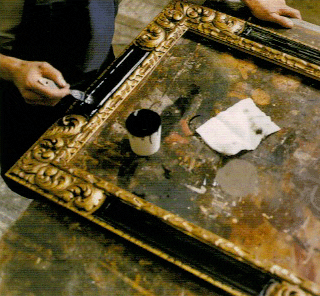 The final finishes are applied to create a one of a kind frame made by hand.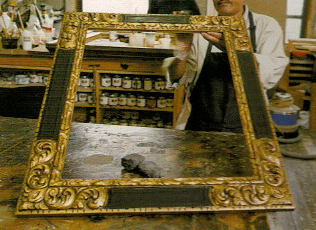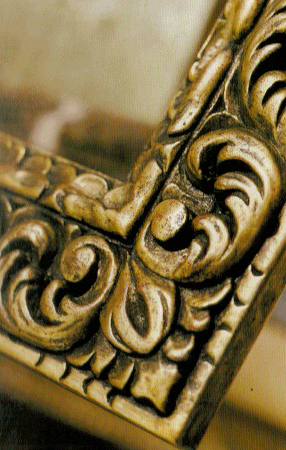 Interested in framing a piece of artwork with a beautiful ornamental frame?
Visit our gallery nearest you for more information on handcrafted museum quality frames or bring in a special piece and let our expert consultants guide you in selecting the perfect finished corner frame.