Today we're spotlighting a Charlottesville, Virginia home designed by the talented team at Johnson Sokol Design. Founded by Baltimore natives Sarah Johnson and Lisa Sokol, the design firm specializes in spaces that layer different patterns, colors, and textures. Their designs are both playful and sophisticated, marrying together different time periods and styles to capture the client's personality.
Sarah and Lisa have a passion for art and put an emphasis on infusing each home with unique pieces. In this home, you'll find a stunning selection of artworks from our gallery—from photography to abstracts to landscapes. The pieces harmonize together, creating a varied, but cohesive collection. Take a look at look around the home, photographed beautifully by Stacy Zarin Goldberg.
Let's start with the living room. The simplicity of David Burdeny's photograph Guy's Lunch and Grocery adds an interesting contrast to the intricate wallpaper.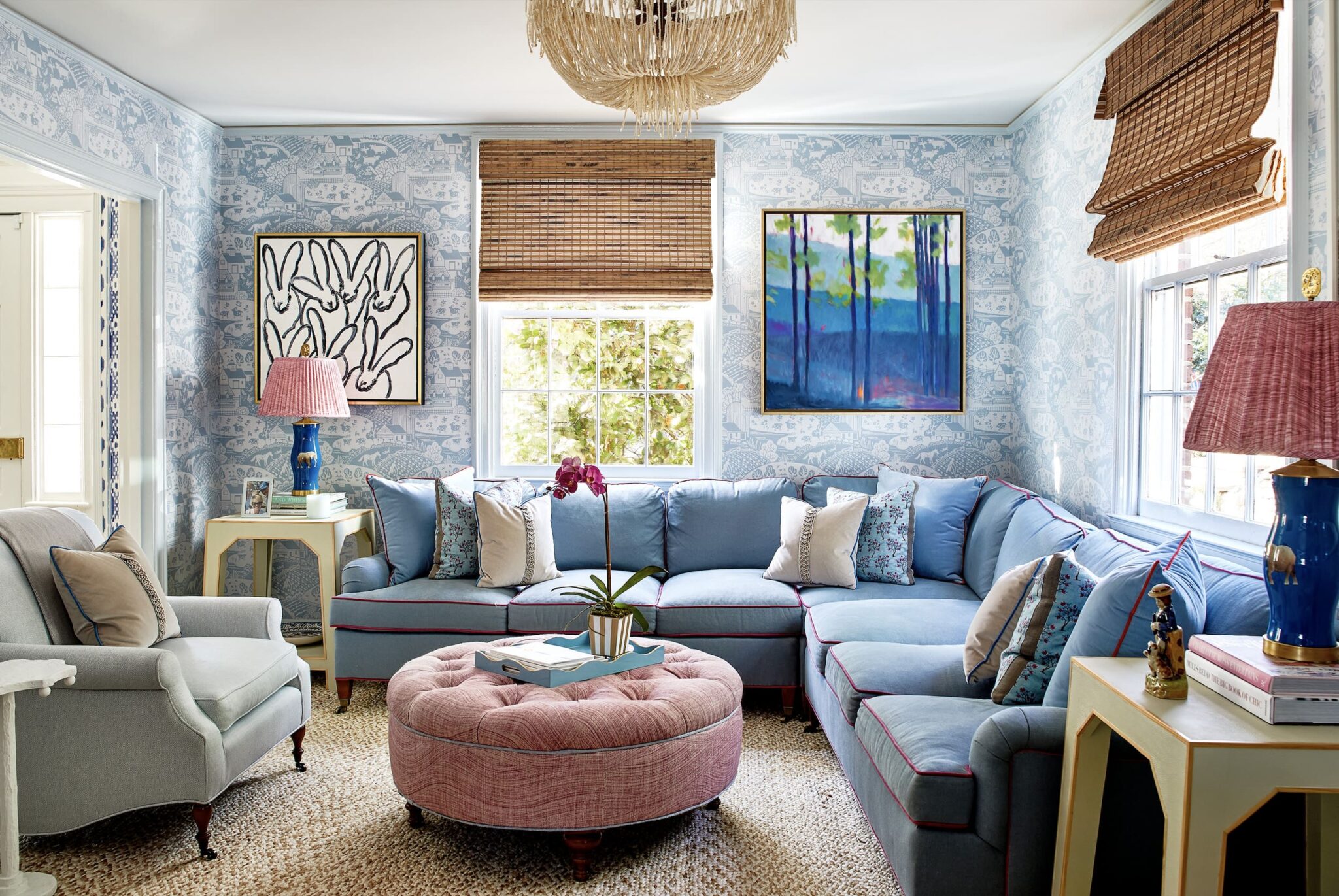 On an adjacent wall, Hunt Slonem's Hutch Mon II and Marshall Noice's Ten Pines II make a cheerful pairing.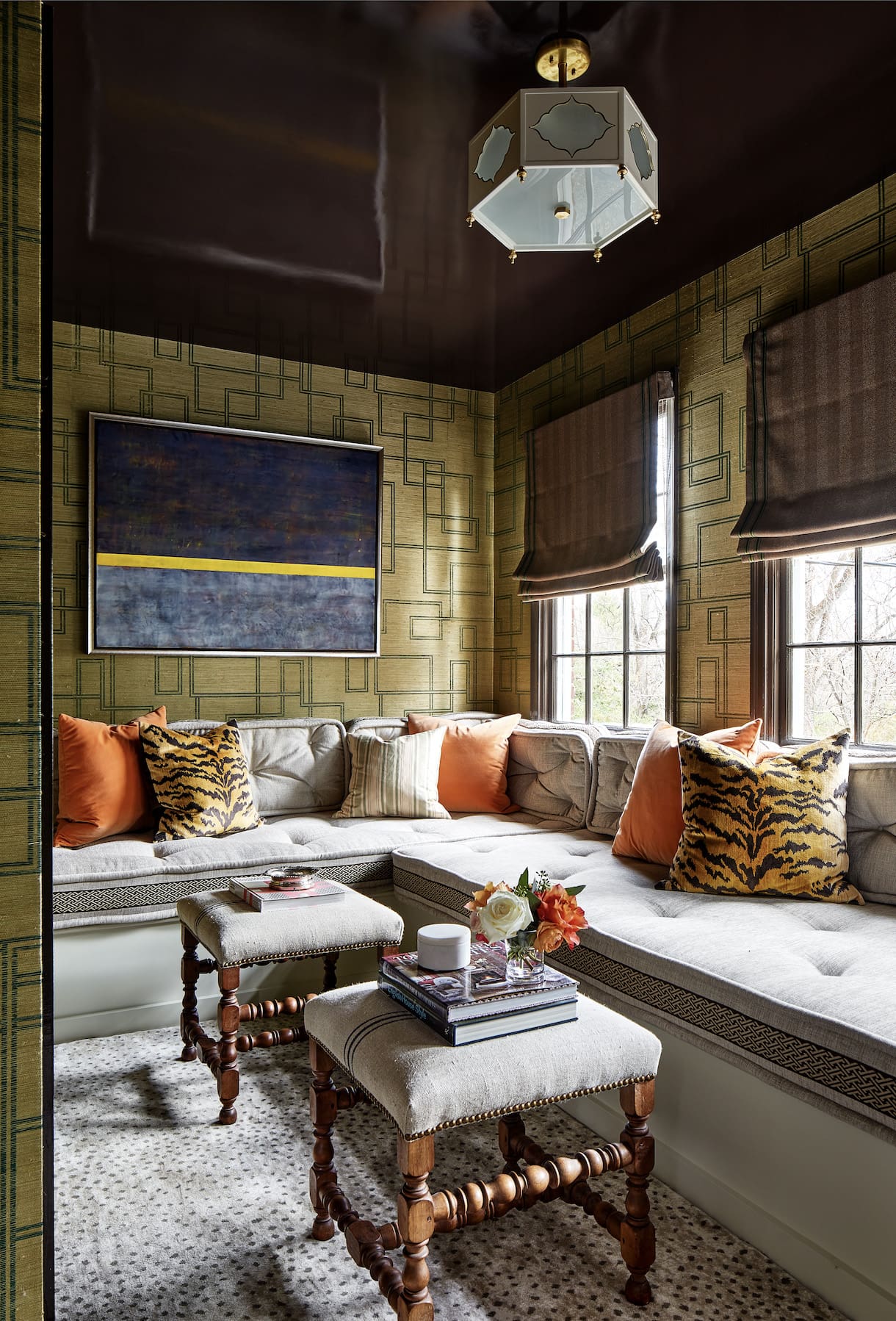 Have You Seen Me Lately, an encaustic piece by Amy Van Winkle, adds another layer to the sultry lounge.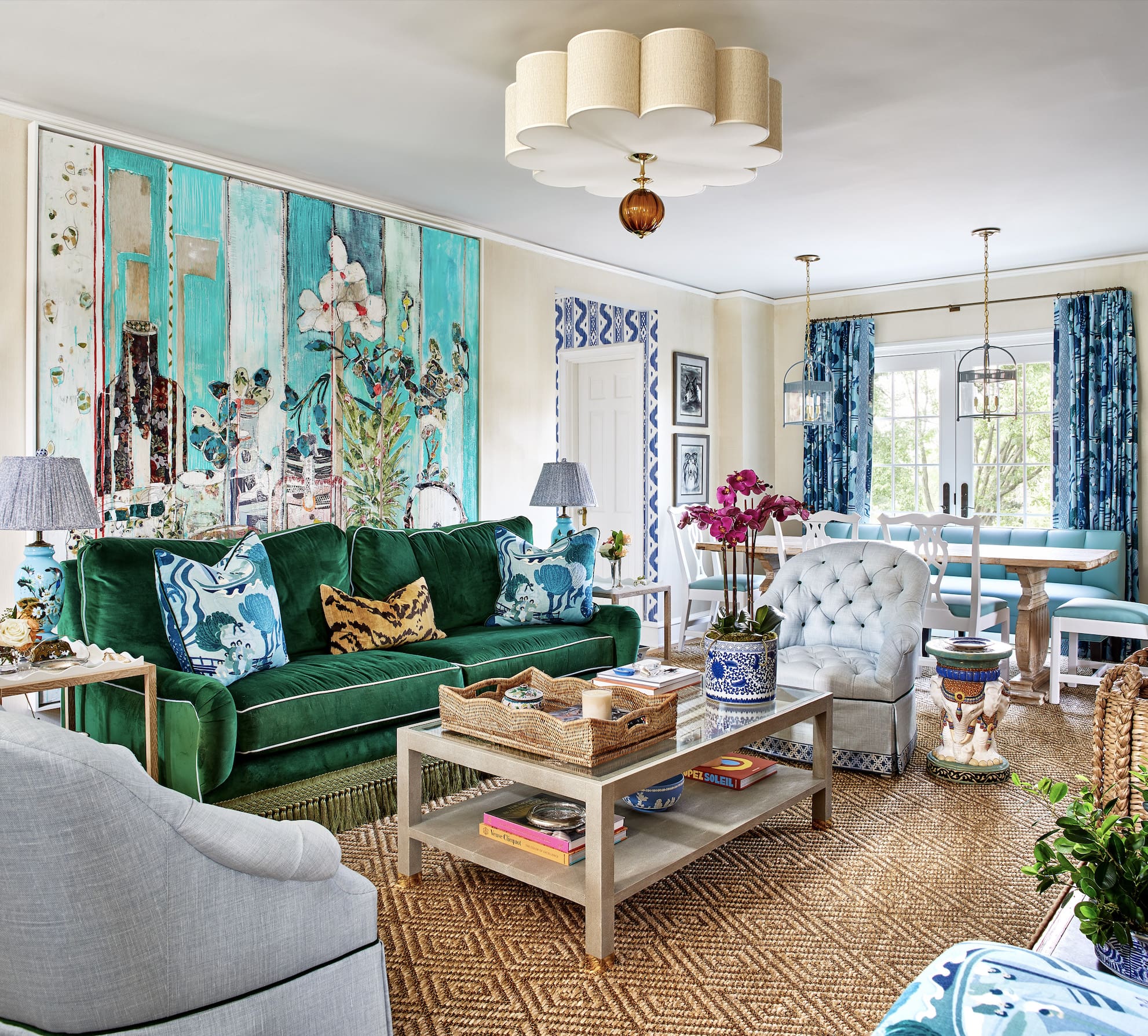 Filled with an array of different textures and details, this space is the perfect home for Mersuka Dopazo's large scale collage Still Life.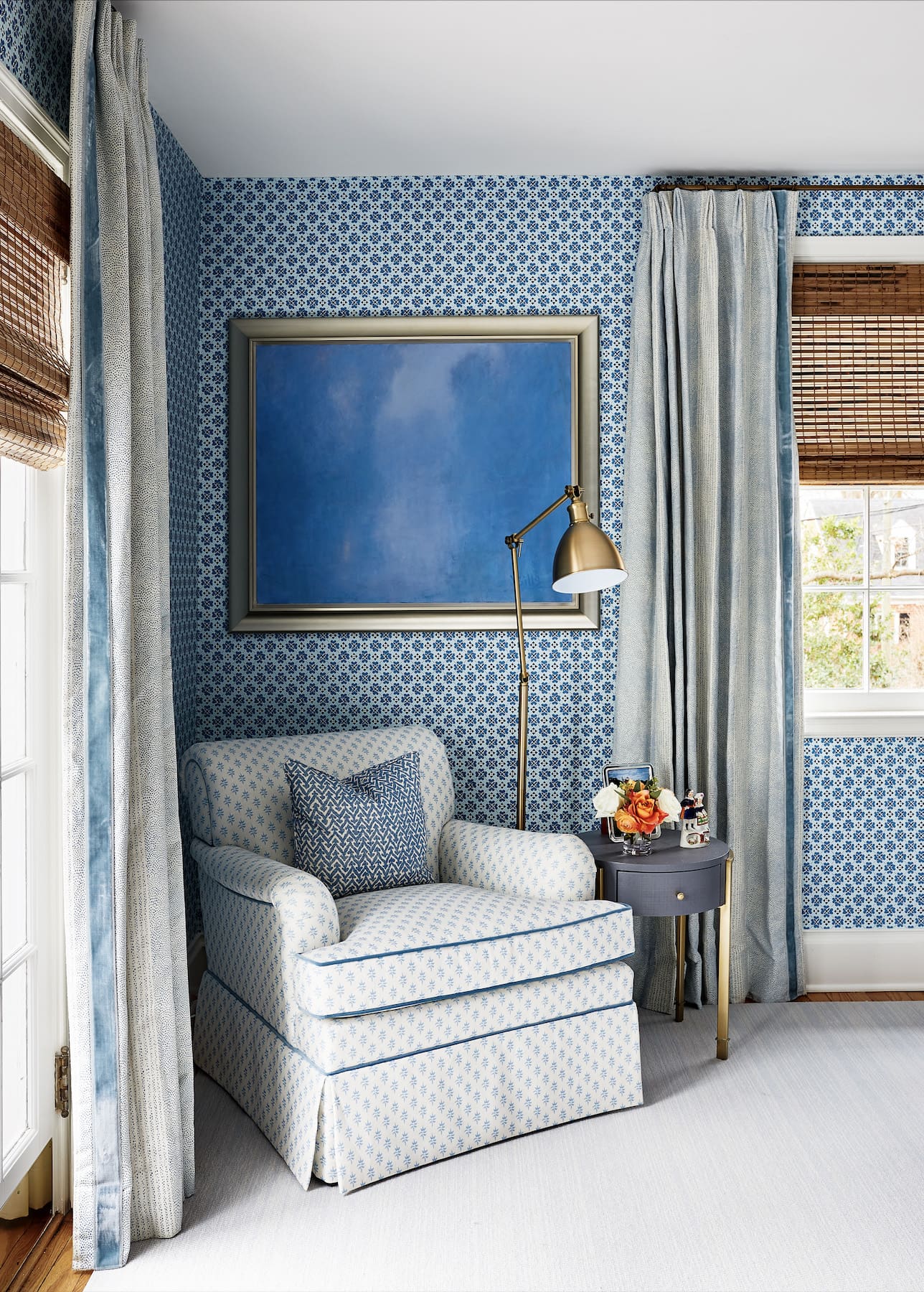 John Sills' Harmony in Blue and Gray brings a serene presence to this cozy bedroom corner.
Visit Johnson Sokol's portfolio to view more of this stunning home and other projects.