Philadelphia-based designer Michelle Gage is known for colorful interiors that are layered with personal touches and playful prints. Falling in love with space planning and decor at an early age, she started Michelle Gage Interiors, a full service interior design firm that creates unique projects from concept to completion. Michelle specializes in designing artfully curated spaces that reflect the individual personalities of her clients. She and her team have been featured in various publications including Philadelphia Magazine, Domino, and Design Sponge.
Continue reading to learn more about Michelle Gage and how color and comfort drive her design philosophy.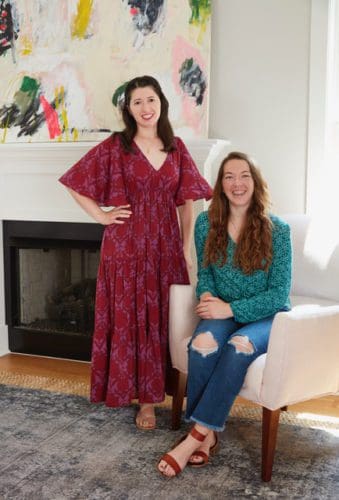 What do you love most about what you do?
MG: Every project we design is tailored to how the homeowner lives. Creating something that has never been done before is a thrill every single time.
What is your design philosophy?
MG: Don't be boring.
What inspires you as a designer?
MG: I find inspiration in all kinds of places. I love visiting museums, either locally or when I travel. I am often found flipping through magazine — Architectural Digest, House Beautiful, Domino, or visiting showhouses. Our firm gets a lot of inspiration from our clients, as we always strive to design a space that reflects their personal style.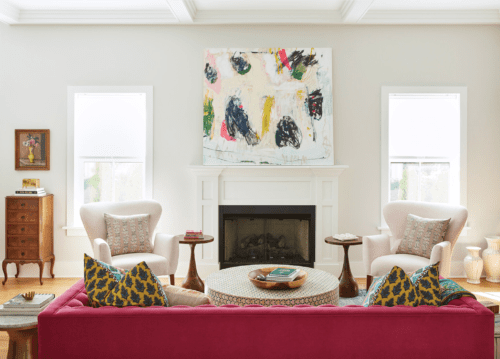 How do you incorporate art into your design?
MG: We love sourcing one-of-a-kind art pieces for our clients. We are often either selecting them on their behalf or visiting galleries alongside them to find the perfect piece.
What's one thing that every room needs? 
MG: Color.
What colors are you loving at the moment?
MG: Lilacs and wine tones- not necessarily paired together but they could be ! Mint is also making a comeback.
.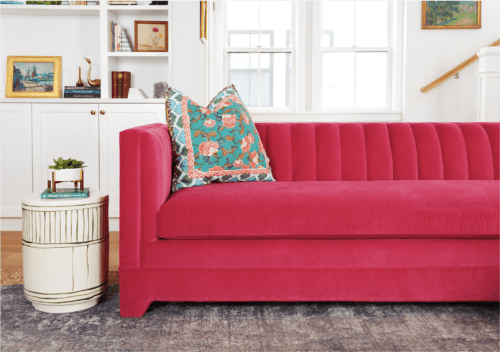 How did you get started in design?
MG: When it came time to pick a major, interior design was "it" for me. I put all my eggs in one basket and applied early decision to Virginia Tech. Luckily, I was accepted. Upon graduation, I landed my dream job at Anthropologie's Home Office in Philadelphia. I had many job titles there within the home department including merchandising, curating the art and antiques that are displayed in the 200+ retail stores, and buying furniture, rugs, curtains and lighting for their seasonal assortments.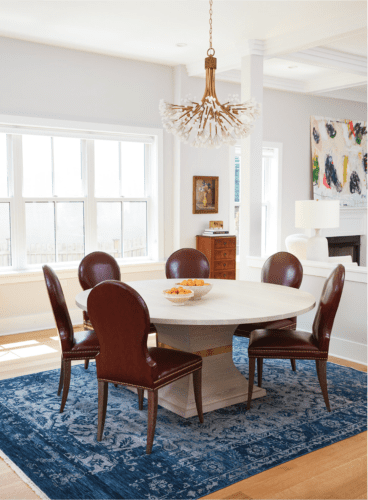 Your favorite museum?
MG: The National Portrait Gallery in London.
Passions other than design?
MG: Fostering shelter animals.