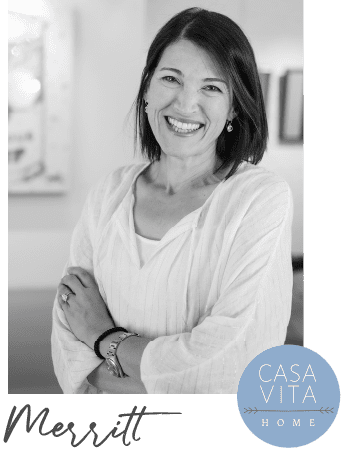 For me, art and interior design have always gone hand in hand. Designed by Casa Vita Home, this mood board pulls together a globally inspired, eclectic space. In a neutral living room where everything works together harmoniously, a bold work of art is necessary to take center stage.
Here are three works of art that work beautifully with the design elements we've selected for this space…
This family of elephants in David Burdeny's Solice, Amboseli, Kenya brings so much personality into this living room without overwhelming the color palette, making it the perfect point of interest. The warm wood tones and earthy reds in the space complement the cool tones in the African landscape.
Burdeny: View More Work l Inside the Artist's Studio l On the Wall
Pink Lady by Mersuka Dopazo makes a bold statement. Contemporary and striking, this piece infuses the neutral layout with bold swaths of color. Gestural lines dance across the canvas, allowing the muse to reveal herself. Mersuka's art evokes the warmth and richness of her experiences in Bali, contributing to the globally inspired feel of this soon to be living space.
Dopazo: View More Work l On the Wall
A city scene full of intricacy and imagination, A Phone Call by Dennis Campay adds a new element of whimsy to this earthy collection. Campay's work holds a strong narrative, his ability to tell a story through line and color draws you in to a cityscape layered with memories and intrigue.
Campay: View More Work l Meet the Artist l Inside the Artist's Studio l On the Wall
For details & inspiration follow us @CasaVitaHome.