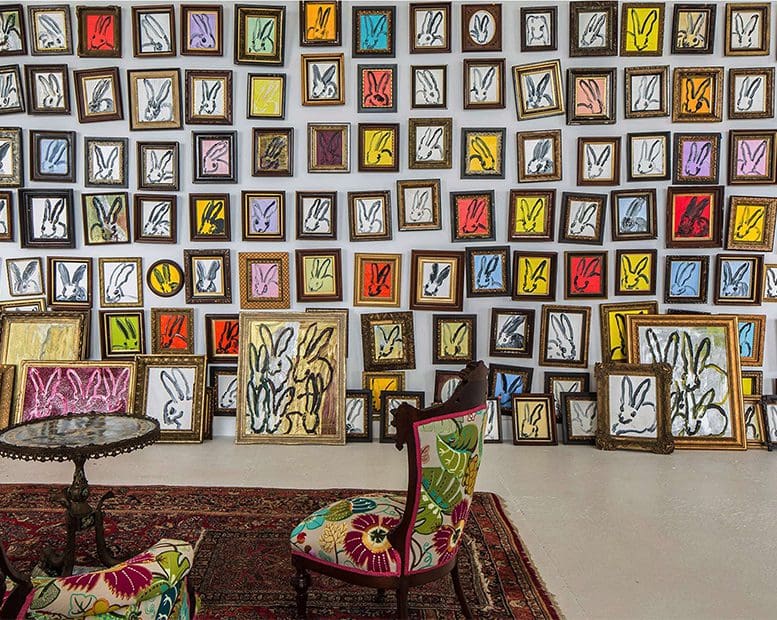 From Here to Eternity:
A Visit with Hunt Slonem
April 6 | 1 - 2 pm
Saturday, April 6
Merritt Gallery | Haverford, PA
rsvp@merrittgallery.com  |  610-645-9945
MEET THE ARTIST + BOOK SIGNING
Join us at Merritt Gallery in Haverford to meet Hunt Slonem and experience his work in person.
Slonem will be signing copies of his hardcover volumes Birds, Bunnies, and World of Folly. Call the gallery to pre-order your book, or purchase a copy at the event.
Hunt Slonem's works can be found in the permanent collections of major museums around the world, including the Guggenheim, the Metropolitan Museum of Art, and the Whitney. Inspired by nature and his 60 pet birds, Hunt Slonem is renowned for his distinct neo-expressionist paintings of bunnies, butterflies, and tropical birds.
Read more about Hunt Slonem in our interview with the artist.