With the first day of fall having come and passed, we can't help but get excited for the coming season. Whether it be the changing leaves or just getting cozy as the weather cools down, there is plenty to look forward to this fall. A look through our collection revealed a wide range of pieces that stirred up our excitement for autumn, and we have a feeling you might "fall" for some of these pieces too!
Joseph Adolphe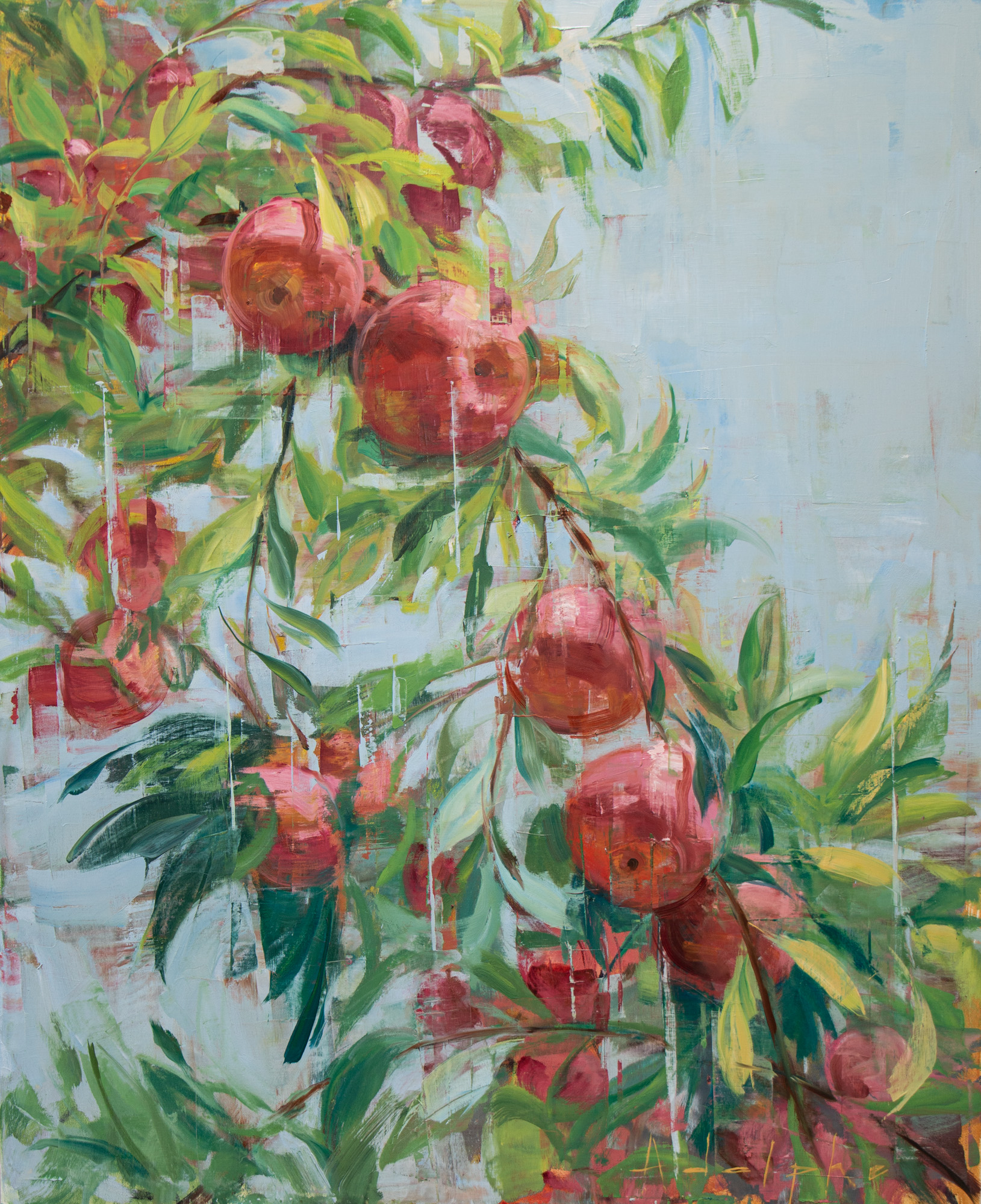 Adolphe's Ripe No. 9 encapsulates fall beautifully with its ripe apple tree branches. Apples are an essential part of autumn, and this piece invites the viewer to appreciate the simplicity and wonder of nature. Joseph Adolphe's energetic and dynamic brushstrokes embrace the magic of the moment, and give the painting a sense of vitality. 
Maria Burtis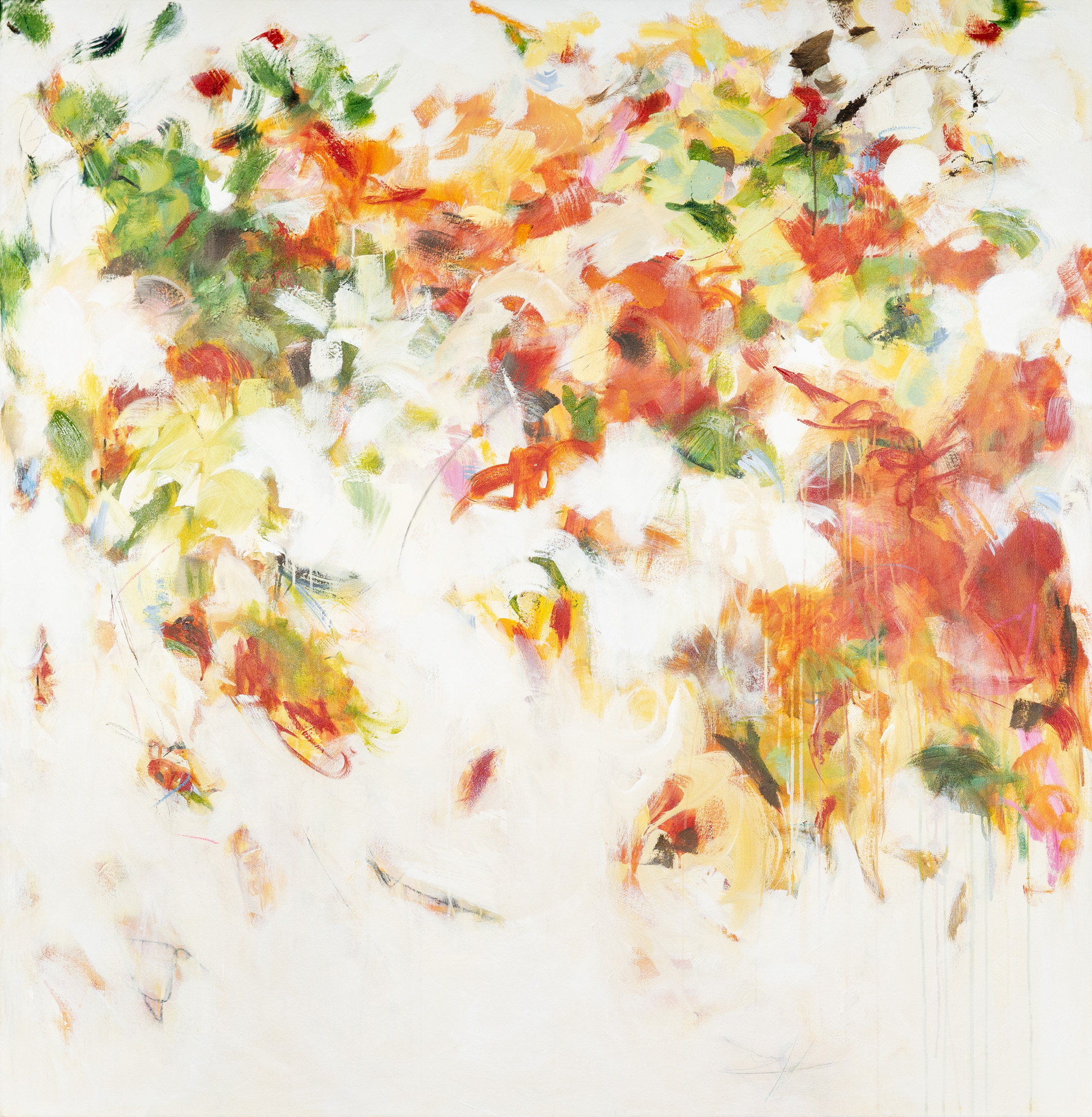 Maria Burtis uses vibrant shades of green, orange, yellow and red that leap off the canvas, and remind us of the changing leaves. Say Yes, Quickly captures the full spectrum of the fall foliage palette, and brings a great deal of energy and light to any space. A generous amount of negative space surrounds her brushstrokes, framing and accentuating the abstract florals and inviting the viewer into a painting where the boundaries between reality and imagination blur.
David Skillicorn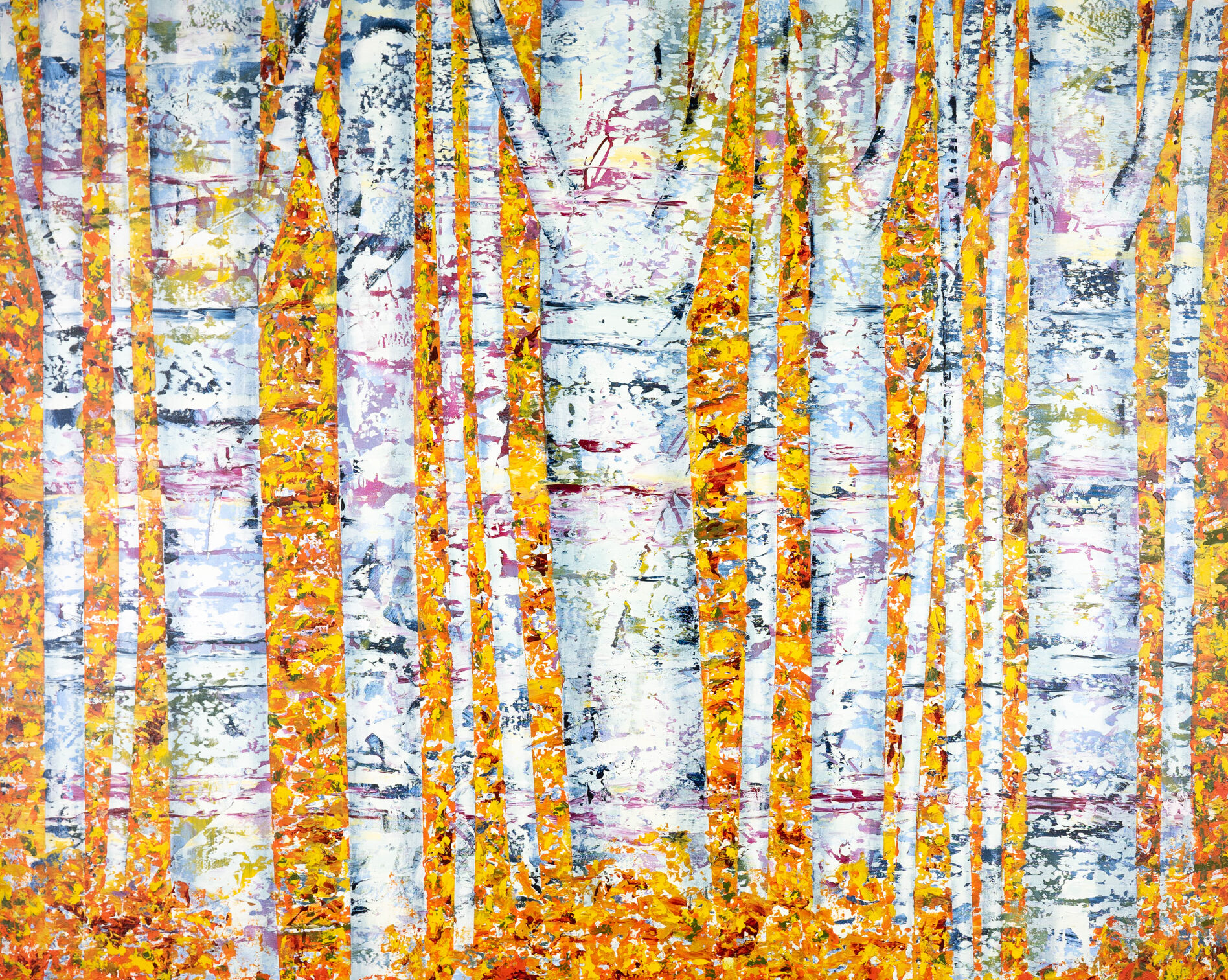 In this piece, David Skillcorn has created textured branches that make us feel as though we have stepped into a fall forest. The lush flecks of red and orange draw us into the space surrounding the tall birch branches, almost like leaves on a forest floor. Skillicorn has employed a rich variety of techniques to convey both the visual and tactile qualities of this scene. His use of palette knife adds a sensory dimension to the textured trees, while the fiery background seems to glow with the warmth of the setting sun.
Justin Wheatley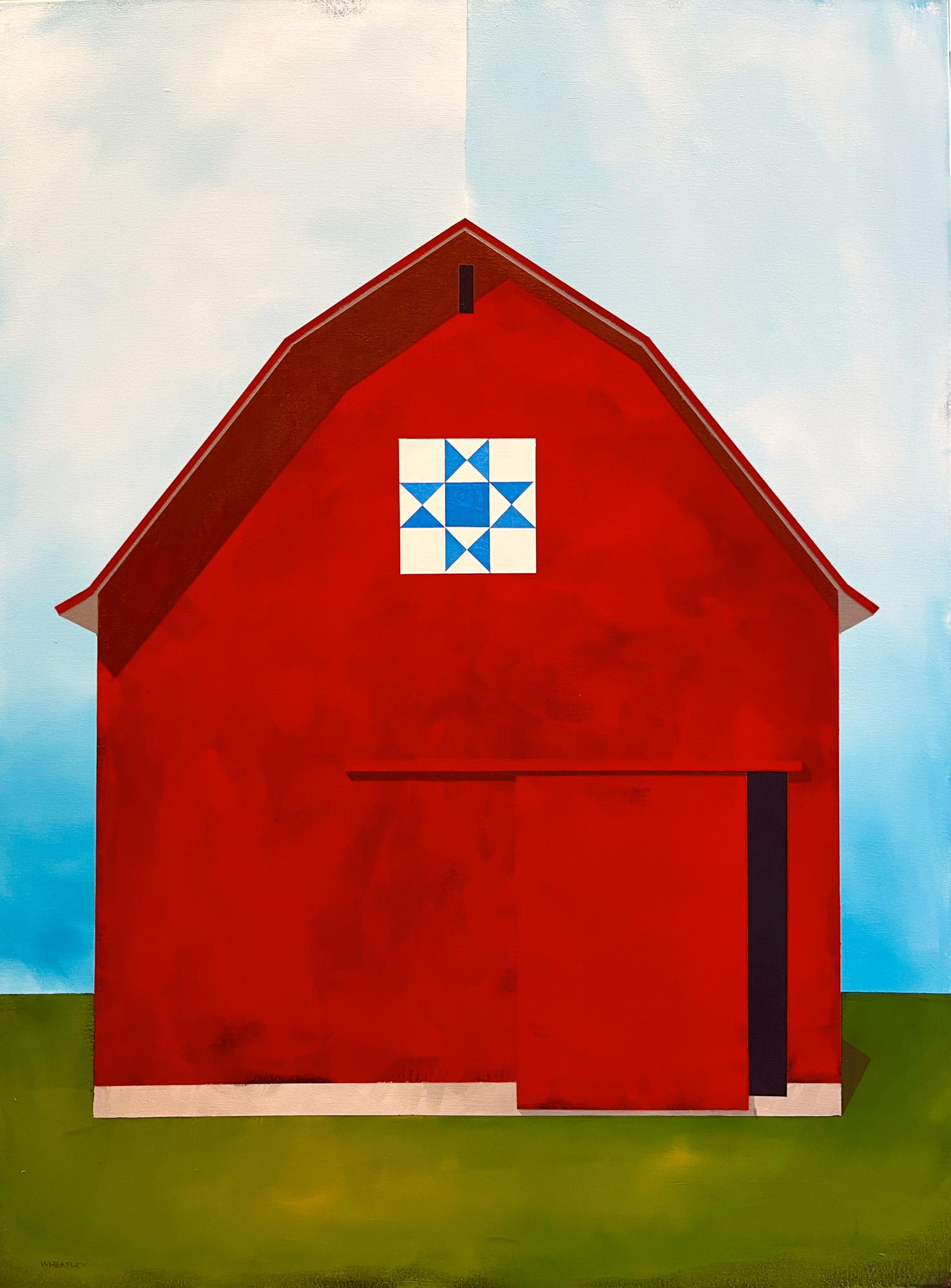 This piece by Justin Wheatley calls to mind farm-filled memories, and takes us back to some of our favorite fall places. Depicted with precision, the barn is painted in a bold crimson and set against a clear sky, creating a sense of calm order. Through his masterful use of color and composition, Wheatley captures the charm of the countryside, evoking nostalgia, serenity, and a connection to nature.
Sherri Belassen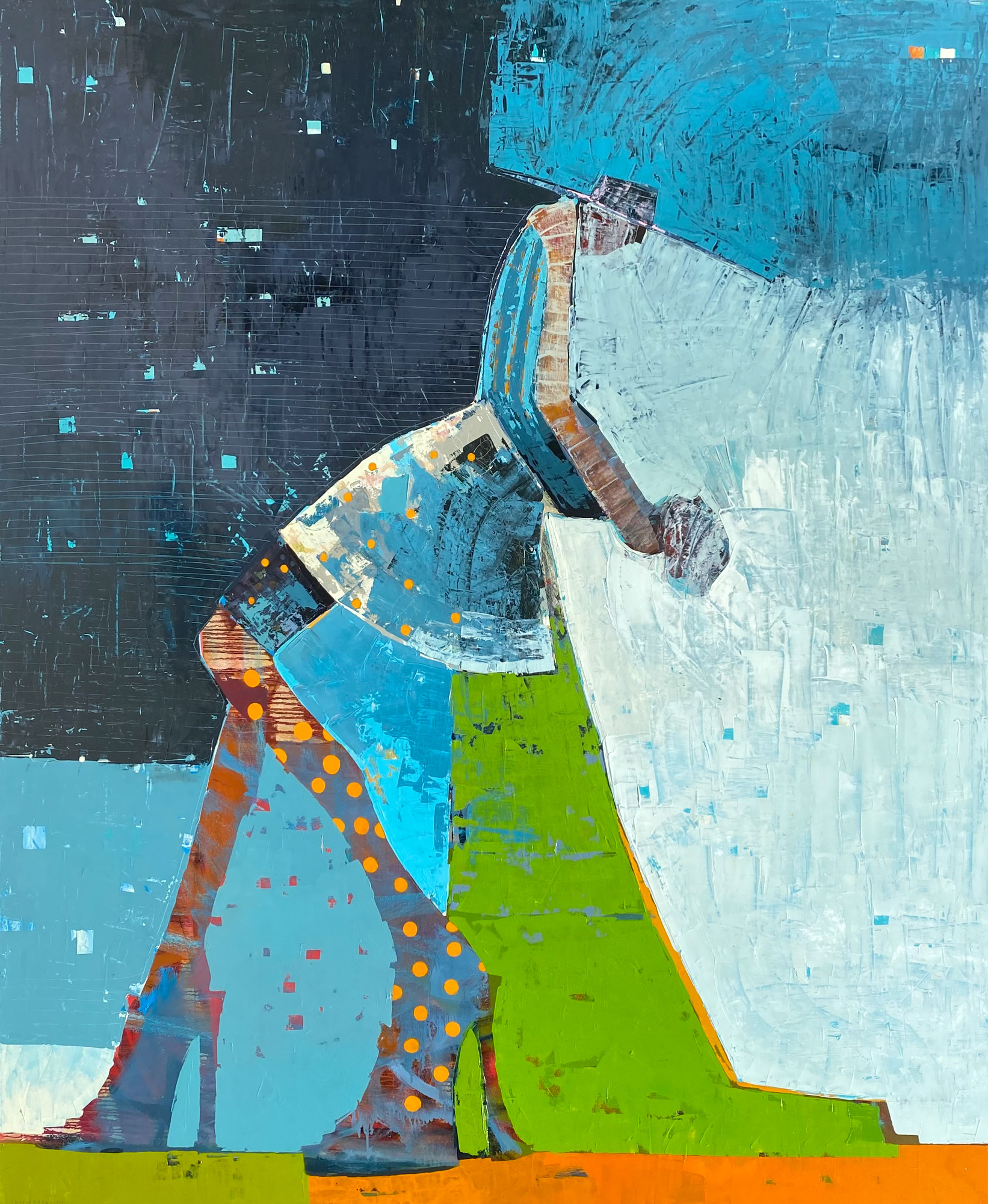 This painting by Sherri Belassen offers a totally different take on the word fall! Belassen depicts a woman being gracefully dipped by her partner, in a moment of harmony and trust. Belassen's use of color and composition goes beyond mere representation. It delves into the realm of emotions, as the vibrant palette expresses the passion and intensity of the moment. The dynamic composition emphasizes the couple's connection, with the dramatic dip at the center, framed by the surrounding abstraction.