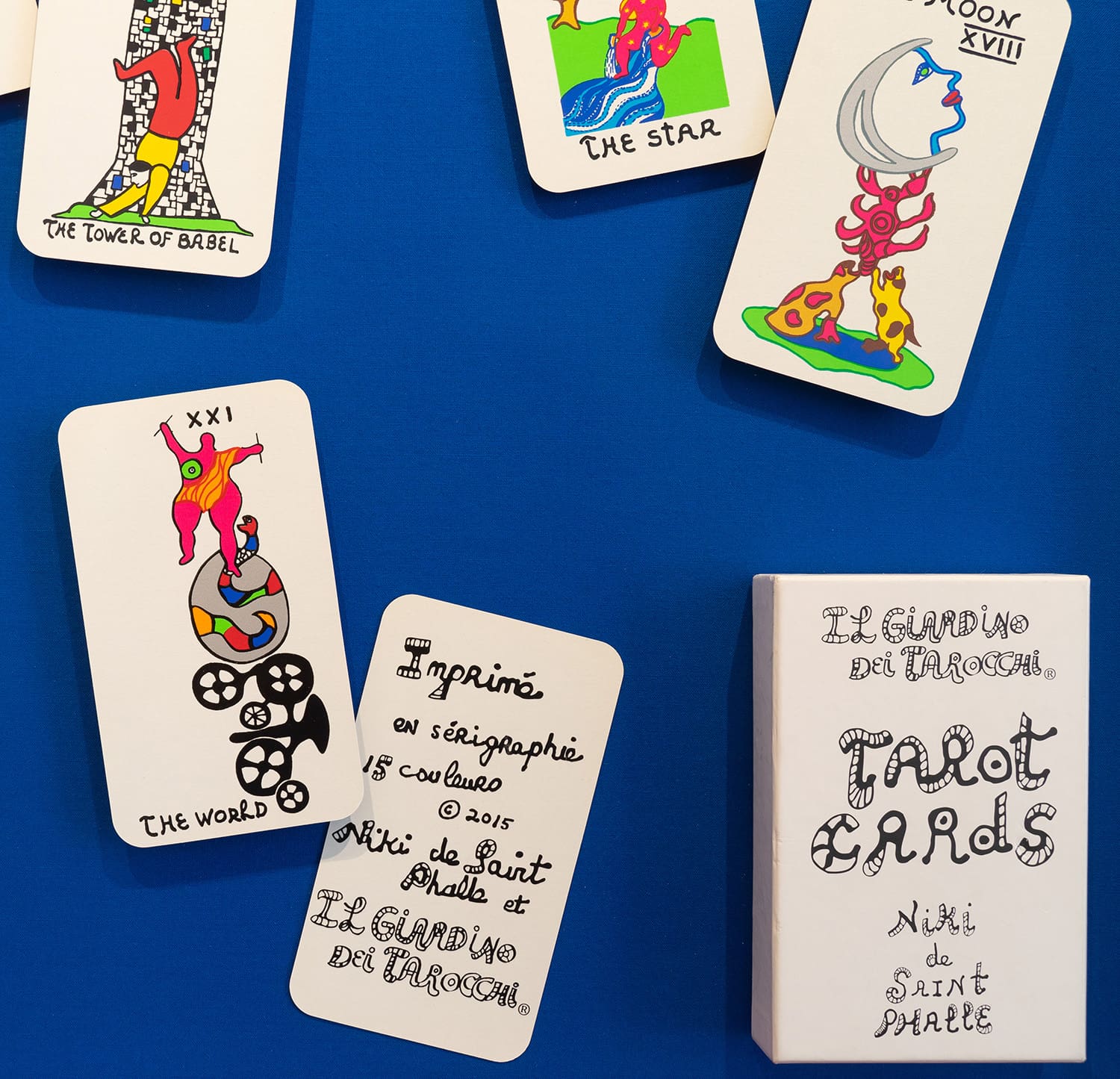 When it comes to framing, we love unique and personal projects. From photos, to special keepsakes, to memorabilia, we relish in finding ways to best display the things that mean the most to you. With a shadowbox frame (a completely customizable enclosed display box) we can mount just about any object(s) inside.
Project Inspiration: Tarot Cards
One of our recent favorites is this shadowbox frame featuring a client's artful tarot cards. The cards feature playful line drawings by artist Niki de Saint Phalle, and we were instantly inspired by their colorful beauty. We couldn't be happier with how the display turned out!
How We Did It
We arranged the cards playfully in their numerical sequence and let them "cascade" to fill the optimal size space we were trying to achieve.
Next we discussed matting, glazing and frame selections. We chose an anti reflective acrylic glazing, which in most light, looks like there's "no glass."
With the prominent color theme of magenta and royal blue in the cards, we chose a sapphire silk mat as a back drop. For some added pizazz, we opted to use a magenta silk mat for the inside shadow box sides of the simple silver cap frame. This allows for just a glimpse of this contrasting color as the viewer sees the piece on the wall.
After we selected our mat and frame, we decided to play some more! For a layering effect, we added a variety of raises to create a sense of the cards floating within the space. (We mapped out the different raises on the diagram below.) With this method, the raised cards easily overlap with other cards and cast shadows on the mat. This technique allowed for an exciting and interesting arrangement of this tarot card set.
Once hung on the wall, the dynamic composition came to life and added a fun element to the client's space.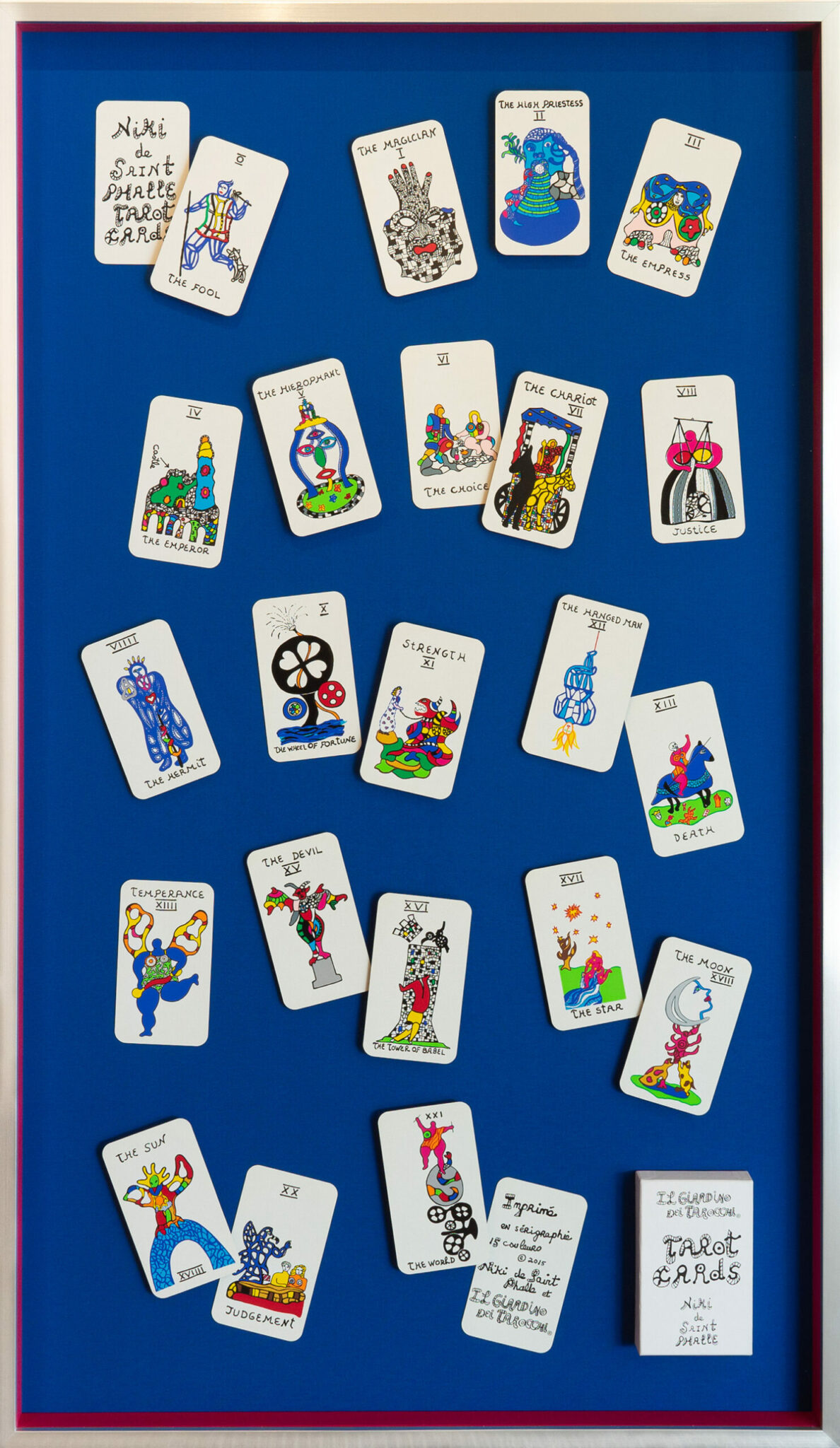 Have a framing project in mind? Reach out to your nearest gallery to get started!